Recent post-industrial city expansion has looked to under-utilized land close to central business districts in order to add, extend or modify the city's program, morphology and identity. Dock areas – historically located close to the network of transport, markets and workers that supported their presence – have been a common target for this kind of renewal. Relocation of industrial activity has left many cities blighted by large tracts of land between the contemporary corporate city and its waterways. These areas are commonly contaminated and often publicly inaccessible; they can present physical and psychological barriers between a city and its water.
There is substantial political capital in successfully reconnecting cities to their waterfronts. In the paradigmatic case of Battery Park City in New York, relocation of port activity left a swathe of ex-industrial land adjacent to the financial district. The redevelopment of this area, augmented by land reclamation over four decades, has created a thirty-seven-hectare planned mixed-use community.
It is generally accepted as a success due to its pioneering establishment of a redevelopment authority model, balance of public and private investment, publicly accessible riverfront esplanade and inclusion of more than 30 percent parkland. It's a safe, smart address for professionals who might otherwise live outside Manhattan, re-energizing a part of the city that had been gutted by post-industrialization. Its failures, eloquently expounded by Princeton University's Christine Boyer, lie in its social homogeneity. It can also be read as an inauthentic, sanitized, isolationist pocket – reliant on the maintenance of a narrow identity rather than the mutable, messy urbanity of New York.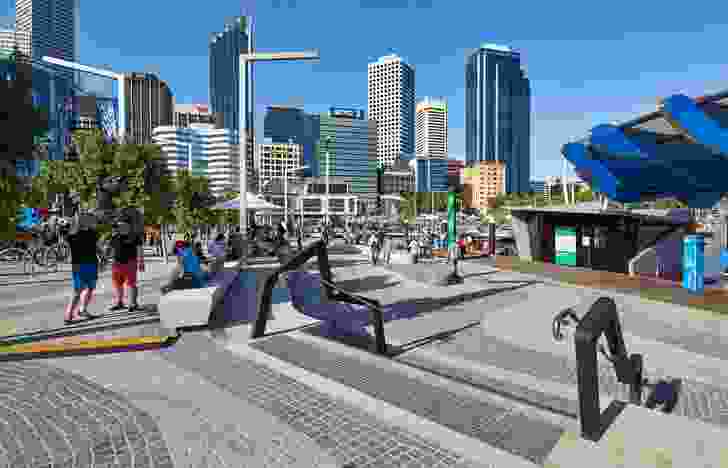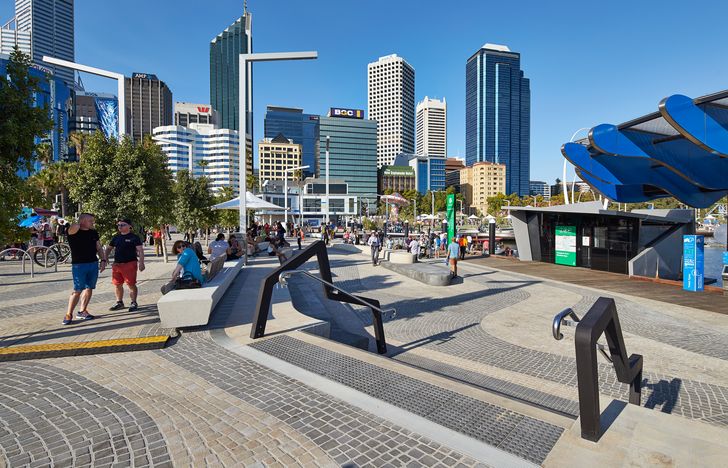 Closer to home, this dichotomy underpins the complexity of urban waterfront renewal in Auckland's Wynyard Point, Melbourne's Docklands, Sydney's Barangaroo and Perth's Elizabeth Quay. It raises the issue of legitimacy: what are the legitimate uses for and who are the legitimate users of these sites? And who pays for them?
In each of these cases, government has been unwilling to completely underwrite development and relies on public–private partnership models. As a framework for investment in the contemporary city, these projects aim to attract workers, residents and visitors through a range of mixed-use buildings, recreational spaces and "public" programming. If global examples are precedential, waterfront redevelopments are judged on their ability to deliver promised wider public benefits as the corollary of expanding business districts.
Perth's Elizabeth Quay is a rare example of waterfront renewal without industrial remediation. While Perth didn't have an industrial area to clean up, it did have a growing identity problem – with the boom of the 2000s, the global spotlight shone on the extraordinary paradox of an economic powerhouse cast as Dullsville, with a discomfiting reputation for inaction. Perth's inability to connect to its waterfront came to symbolize this reputation, but the Dullsville tag eventually provoked action by the Metropolitan Redevelopment Authority. In 2006, ARM Architecture won a limited design competition to masterplan the waterfront.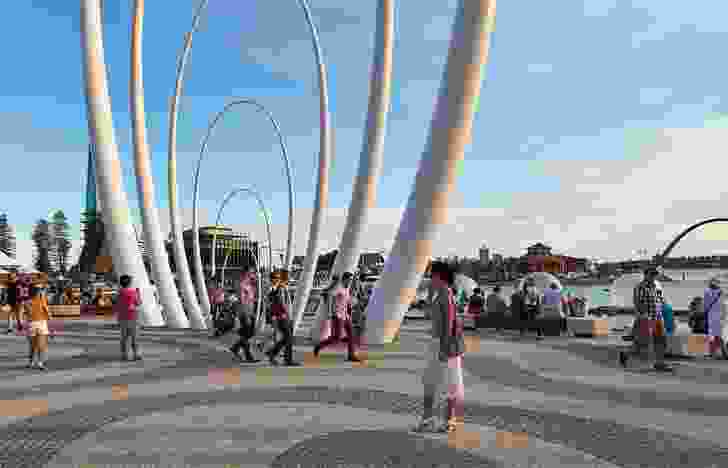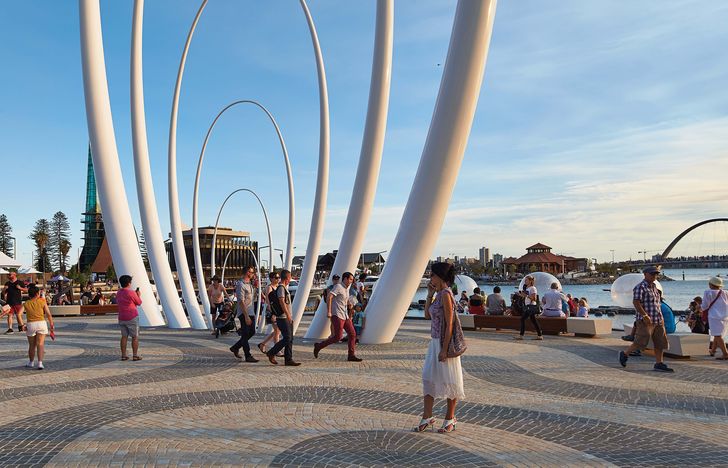 Perth's CBD forms a broad flank on the northern shore of Derbal Yaragan (the Swan River), its configuration determined by a series of east–west edges and infrastructure. Elizabeth Quay extends the grid by a whole block, pulling the grain of the city southwards to a new (old) edge and removing reclaimed land by pushing the river northwards to make an inlet and leave an island. Diminutive in scale at ten hectares, the area nevertheless emphatically disrupts the city's morphology and identity.
Recasting open space as an inlet in the masterplan caused initial consternation for many. ARM saw its way steadily through this contested territory, a change in government and changes to the spatial disposition, but not the key ideas that underpinned the masterplan.
With landscape architecture practice TCL, ARM subsequently delivered the public spaces and supporting infrastructure of the masterplan, with Elizabeth Quay opening in 2016. Since that point, just one lot has been developed, but with all lots now sold (surpassing value expectations in a coup for the state), the built forms of the masterplan will soon emerge. Unfortunately, the variety of built form will potentially be narrower than anticipated: the nine lots are owned by just three parties. All buildings will be designed by Hassell, Kerry Hill Architects or Cottee Parker except Lots 5 and 6, where New York-based REX, with executive architect Hassell, proposes twin towers for Brookfield. This apparently stalled project, with its cantilevering cruciform notch, appears to be the most propositional of the developments, which are otherwise sound, conventional commercial architecture. It's lamentable that ARM hasn't had the opportunity to design a building on the quay, where the site's design strategy, engagement with the city's symbolic terrain, inherent disturbances, topological shifts and distinct patterning are unlikely to have been ignored.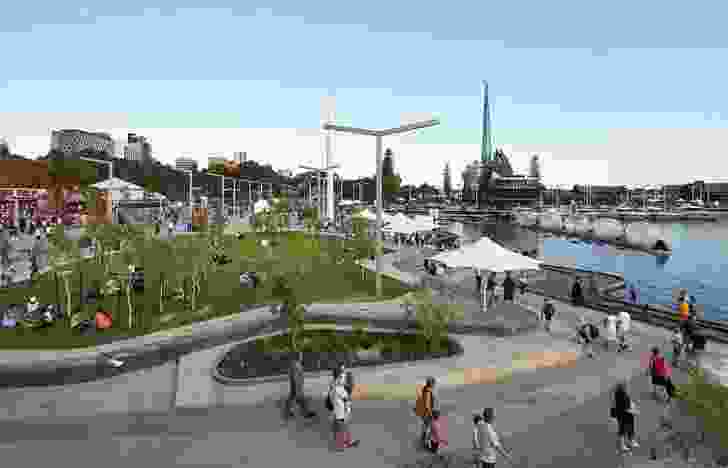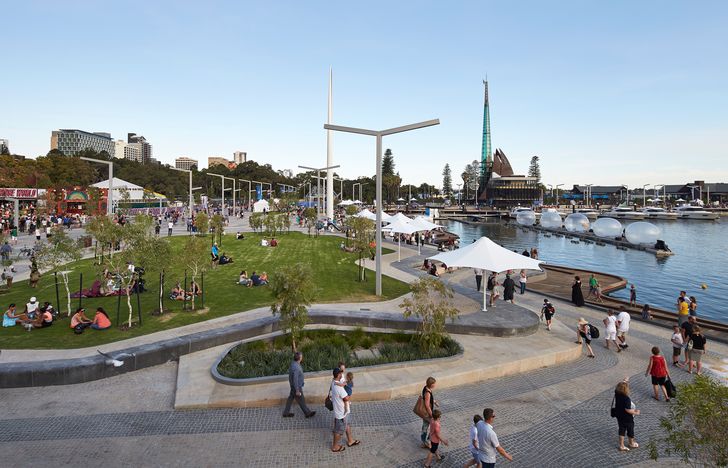 The completion of public elements in advance of private development means Elizabeth Quay has had time to ingratiate itself with a sceptical public. The masterstroke of the island – a destination, so important in a state you have to go a long way to leave – entices one to traverse the quay in a continuous loop. It gives you somewhere to go, rather than something to look at. It cannily preserves the water's edge as public space in perpetuity, connecting to land in a position that ensures the ends of the quay cannot be privatized. Clean connections to the city, bike and running paths, ferry and train are now part of our habits and experience of the site. We've been brought to the edge, given access to longer-range views both into and out of the city and engaged with the actual wetness of the river.
It will be interesting to see if the strong sense of public ownership will be eroded or reinforced as private development intensifies. Elizabeth Quay will retain the Metropolitan Redevelopment Authority's aspiration for a place of experience and entertainment as long as pedestrian access to the waterfront remains democratized and ungoverned. It would be enhanced by the sorts of free outdoor cultural programming that transformed the city of Nantes in Western France. Private interest will inevitably charge for vantage on a site such as this, but I hope there will be mandated opportunities for free public access to some of the elevated views.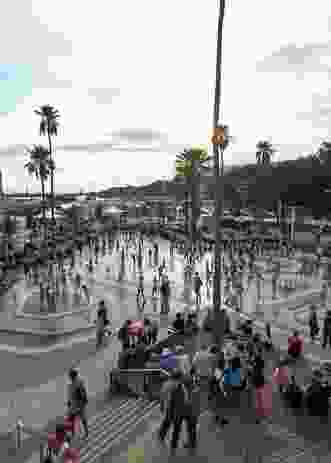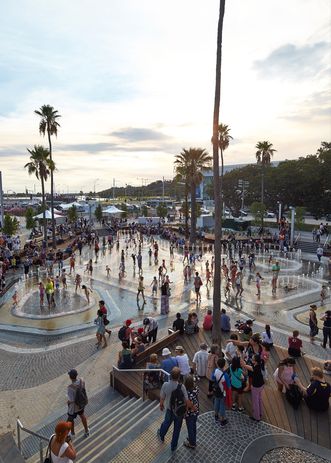 The unfinished business of Elizabeth Quay is Lot 1 – described as a "future site" on the masterplan, it was intended to be an Indigenous cultural museum but has not yet been given land, gravity or funding. It remains a missing number, an indeterminate edge, a quandary – a site beyond reach. It needs to be seriously considered before the state can claim Elizabeth Quay as a success.
Urban extension in places such as Paris (La Défense) or Sydney (Barangaroo) aim to take some spatial pressure off cities by providing larger redevelopment lots for changing commercial building typologies. This is also the remit for this project, but its central position in the city, rather than a separate or adjoining one, also puts the pressure on. Like a belt around the middle of the elongated CBD, the extension of the grid to Elizabeth Quay forces Perth to consider its flanks. Its residential component will put people in a part of the city that has been typically unoccupied after business hours. Together with the recent Perth City Link and Yagan Square, Elizabeth Quay further consolidates a north–south block of intensified activity. This is a scalable proposition for the future extension of Perth.
It's likely that a future boom cycle could demand greater areas of premium floorspace, or that a growing population might demand identifiable, experiential public amenity in the city. Elizabeth Quay has made it possible to imagine another section of the city extending to the waterfront. It demonstrates that making a splash in the city is a legitimate tactical proposal, and that urban infrastructure must be designed, not just delivered.
Elizabeth Quay is built on the land of the Whadjuk people of the Nyoongar nation.
Credits
Architect

ARM Architecture
Australia
Project Team

ARM Architecture project team: Howard Raggatt, Andrew Lilleyman, Kukame McPierze, Ray Marshall, Miyan Mears-Dagan, Jenny Watson, Tony Allen, Julian Bolleter, Luke Davey, Matthew Khazenirad, Tim Pyke, Julia Robinson, TCL project team: Perry Lethlean, Scott Adams
Urban design & landscaping consultants

TCL
Australia
Consultants

Builder CPB Contractors
Building services engineer Aurecon
Building surveyor JMG Building Surveyors
Heritage consultant Hocking Heritage Studio
Quantity surveyor RBB
Structural engineer Arup
Urban design & landscaping consultants Richard Weller

Site Details

Location Perth, WA, Australia
Site type Urban

Project Details

Category Landscape / urban, Public / cultural
Type Public domain

Source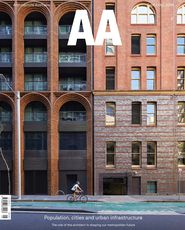 Issue
Architecture Australia, September 2019