EmAGN and SONA team-up for National Conference bar tour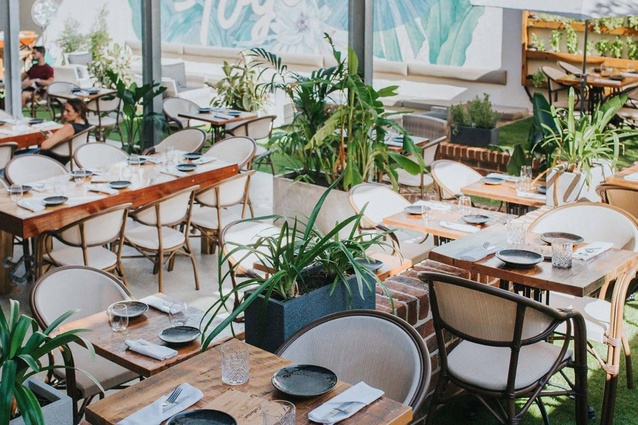 The Emerging Architects and Graduates Network  (EmAGN) and the Student Organized Network for Architecture (SONA) have teamed up to organize a tour of some of the Gold Coast's most architecturally delightful watering holes on 7 June, the first full day of the 2018 National Architecture Conference.
The bar tour is part of a fringe events program that includes architectural tours of the Gold Coast (by land and sea), dinners with conference speakers, and an exclusive look at Bond University's Indigenous art collection.
Part of the events program is SONA's own three-day-long Upscale build event, which will see students producing work to tight deadlines under the guidance of professional Gold Coast architects.
Beginning at the conference venue, the Gold Coast Convention and Exhibition Centre, attendees will travel to a number of architect-designed bars and restaurants around the city.
First up will be Palm Beach where the tour will visit The Collective, designed by Space Cubed Design Studio. This innovative venue matches market-style food and drink from five different outlets with full table service. Also in Palm Beach is Lester and Earl, an American barbecue venue.
Among the other bars on the itinerary is Hellenika, a Nobbys Beach institution that reopened in 2017 after a refurbishment designed by Brisbane practice Jayson Pate Design.
For more information on the bar tour, go here.