On 25 May 2013, young architects Nic Gonsalves and Nic Martoo of Conrad Gargett Riddel in Brisbane received the International Award for Young Architects from the Turkish Chamber of Architects, following an international ideas competition for temporary sheltering spaces. Ninety-eight entries were received worldwide for this competition, with ten finalists invited to attend the International Young Architects Meeting in Antalya, Turkey, in May, where they exhibited and presented their projects to the international jury.
Gonsalves and Martoo's design was initially done for the 2012 Emergency Shelter Exhibition (ESE) in Brisbane, and reprised for the Melbourne ESE in May 2013. The shelter is a flat-pack construction of laser-cut plywood. At the core of its design are ease of assembly without the use of mechanical tools, and elevation above ground level. Its operable skin of solid, translucent and transparent shingles, like portholes, allows occupants to control their level of engagement with the outside environment by opening or closing the flaps. Inside, the skin translates into pigeon-hole shelving for storing belongings in a more personalized way.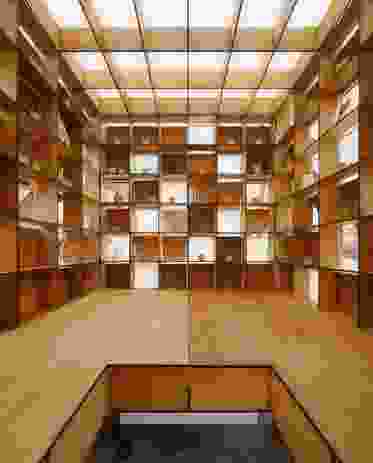 "We conceived it as a retreat that could return a sense of control to disaster victims, and help with the recovery process through inhabitation of an uplifting space," explains Nic Martoo. It's designed as a cube so that each vertical face is identical, resulting in a repetitious assembly sequence. Each face is made up of an intersecting grid of plywood members, consisting of only two repeated components."
"In May [2013] Nic and I road-tripped the shelter to Melbourne for the 2013 Emergency Shelter Exhibition at Federation Square. Weeks later, we went on to present the shelter at the International Young Architects Meeting and Design Competition in Antalya, Turkey. It has been such a great experience for us both – with the twenty-hour drive to Melbourne (and back) and then shooting off to Turkey two weeks later… I guess we'd hoped that our design, being presented on an international stage, would demonstrate what is possible in the aid of people affected by natural and manmade disasters – as well as being seen simply as an architectural intervention. Coming from Australia and winning amongst an all-European group of finalists was definitely a proud moment."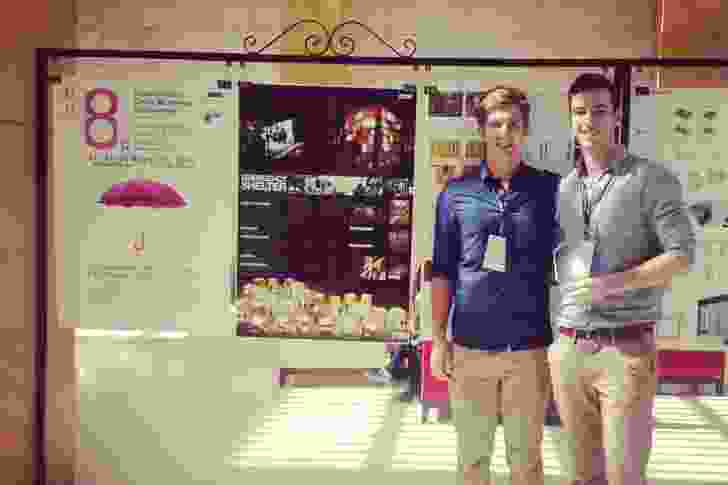 "Now the shelter lives at the Conrad Gargett Riddel office in George Street, Brisbane – and it just scrapes in for height! Its large-scale presence in the open-plan space has become both a focal point in our new studio, and a conversation starter about creative responses to stimulating design problems. It's really humbling to see how visitiors to the studio are drawn into our working space for a closer look of the shelter – to touch it and feel this built form at such a modest human scale."
Other finalists included: from Italy, Alberto Bertazzo; from Greece, Foivos Kallitsis, Evgenia Tsagkaraki, Vasiliki Panagiotou and Georgios Pappas; Turkey's Gencay Çubuk; Mostafa Shorrab (Egypt); Spain's Sabela Nunez Acevedo and Marta Marcos Marono; Tomaz Kristof (Slovenia); Vasileios Bakas (UK); and Veronika Henriette Weber of Germany. On the jury were: Antonio Riverso (Italy, foreman), Bünyamin Derman (Turkey), Nikos Fintikakis (Greece), Şerban Tiganas (Romania), Numan Atakan Palaşoğlu (Turkey) and alternate jury member Jon Ander Azpiazu Juaristi (Spain).
More about International Young Architects Meeting.
Related topics