Sydney-based emerging practice Trias has been named as the creator of the Museum of Applied Arts and Sciences' (MAAS) first Turbine Hall Commission at the Powerhouse Museum in Sydney.
The installation, which will take place as part of the Sydney Design Festival, is titled Four Periscopes and is being funded by an anonymous donor. The donor's support extends to two more annual commissions after Four Periscopes.
The proposal calls for four suspended cross-laminated timber "towers" containing periscopic mirrors that visually connect visitors at ground level to visitors on surrounding balconies as well as with others on the same level looking into different mirrors.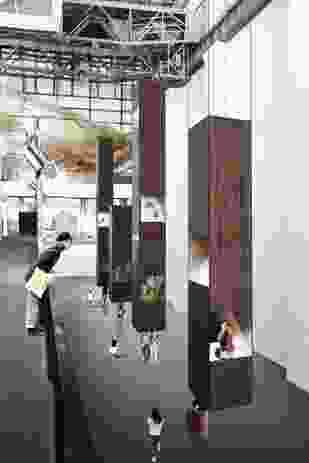 Trias director Jennifer McMaster said, "One of the primary purposes of architecture is to bring people together – to frame and contain space in a manner that allows human connections to flourish.
"This installation highlights the importance of communicating within our 'commons' by encouraging museum-goers to – quite literally – reflect and connect with one another."
The dimensions of the towers were influenced by the ongoing conversation around housing size and residential density. According to the architects, the footprint of the towers, at 2.4 square metres, is roughly equivalent to the average residential floor space per person in Mumbai, while the heights of the towers roughly correspond to the average space a person occupies in Beijing, Manila, Ho Chi Minh City and Osaka.
These spatial references are in stark contrast to Australian homes and cities, which are among the largest and least densely populated in the world.
In a statement, the museum said the installation is "intended to evoke curiosity, encourage interaction and inspire engagement."
The proposal was selected by a jury comprising Joe Agius (Agius Architects), Cameron Bruhn (editorial director, Architecture Media), Keinton Butler (MAAS), Peter Denham (MAAS), Sophie Harrington (MAAS), Dr Joanne Jakovich (UTS Faculty of Design, Architecture and Building), Emily McDaniel (MAAS), William Smart (Smart Design Studio) and Stephen Todd (Financial Review).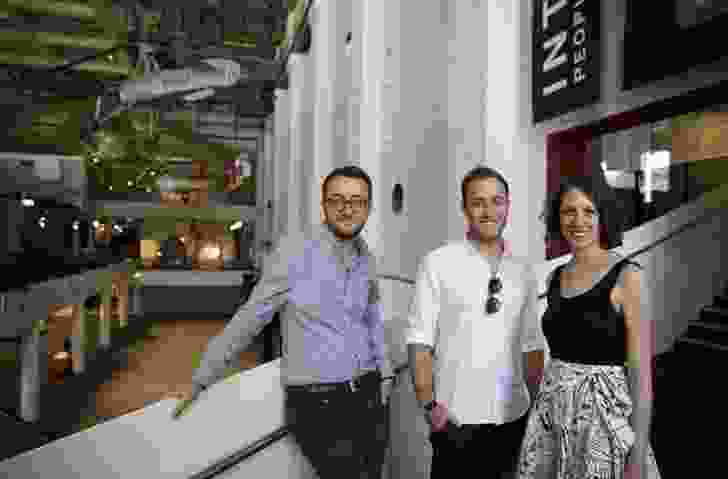 Formed in 2016, Trias is made up of Jennifer McMaster, Jonathon Donnelly and Casey Bryant.
Among the practice's previous projects are a winning design for Queensland's "missing middle" design competition and a runner-up design in the New South Wales equivalent.
The practice was also selected as the winner of a design competition for a "pop-up glamping cabin" in Wales earlier this year.
Opening as part of the Sydney Design Festival (2-11 March) in 2018, the installation will remain in the hall until 28 January 2019.
Correction (28 November 2017): An image caption originally referred to the members of Trias in the incorrect order.
Related topics