Sam Spurr: In your talk at the 2014 National Architecture Conference, you described the architect as a strategic spatial thinker who can work across multiple scales. Within the context of the conference, perhaps a good place to start is where you ended your talk, suggesting that the theme for your session was not making connection but conversation.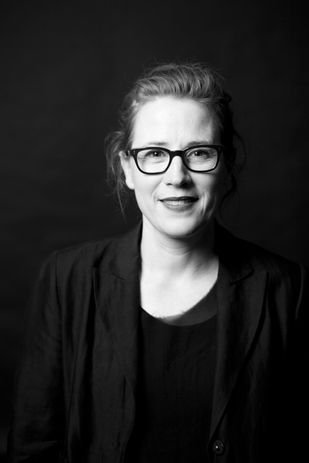 Emma Williamson: The idea about conversation links back to where you might position yourself nationally, in the context of this conference, and connecting with other people. We use some terms in our practice about how we position ourselves. One of them is the idea of being useful and another is one of being generous. And it's often through those conversations that you get to experience that generosity.
Kieran Wong and I had that experience, for example, with Carey Lyon [at last year's conference], whom we'd never met before and suddenly we had this great conversation. It was insightful in terms of his own position on practice, but it was also an opportunity for reflection, which propels the conversation of architecture. So rather than a competitiveness where people hold their cards close to their chest, we're all part of a conversation which should be about being useful.
SS: These conferences are great opportunities for generating a collective awareness of the profession, and generosity really exemplifies that. Do you feel that Australian practice has a strong understanding of generosity?
EW: I think it's impossible to generalize, except to say that an opportunity such as the interaction I've had as an anchor [this year] has connected me to the creative directors and the other anchors, and some incredible generosity and conversation has come out of that. But I don't necessarily feel the same generosity in my own city because my practice competes with other practices.
If I think about generosity, I think about its benefits: it propels the conversation about the relevance of the architect in design and the built environment. If you are generous then you help to make the conversation bigger and you will probably find yourself to be more relevant. Therefore from a business perspective you would actually have more work, because if everyone thinks the architect is important then we're finally going to see that more on the table, but it requires us to come together. And that's why I'll always champion the role of people who take positions of advocacy such as government architects, or people who work in other government agencies, the media or the councils. At the moment, we're feeling this acutely in the New Museum project in Perth, on which we're working closely with the Government Architect of Western Australia's office and the Strategic Project unit. These offices are not celebrated, they often have a low profile and sometimes they find themselves in relatively hostile situations. But I think these people are our heroes – they're out there laying the groundwork for us and therefore, as an architectural community, we need to get behind them.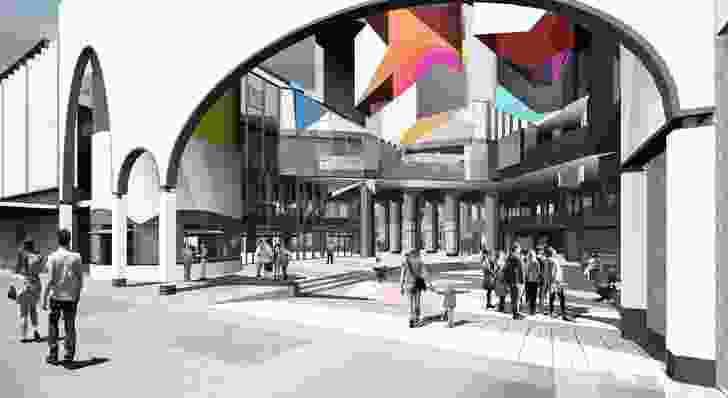 SS: How can we start celebrating those people working behind the scenes of architecture?
EW: I've just become the chair of the new Australian Institute of Architects' National Committee on Gender Equity and it has made me think more about alternative career paths, and that idea is played out particularly with women. It's the changing nature of the profession and I want to shift this from a women's issue to a practice issue.
It is interesting to think more closely about the role the Institute can play in bringing in all the different people involved in architecture. The Institute represents architects, but we all know so many people who get an architecture degree don't practice in architecture but still contribute to the profession in diverse ways.
SS: How can we become advocates for the expanded field of architecture?
EW: Ultimately my interest is in raising the standard of design – it is quite possible to make bad architecture. So the conversation is about raising people's awareness of what good design is and showing that there is a measurable impact of good design versus bad design. This demands an understanding of the fine grain of cities and streets and how buildings play a role in that. It's not all about politics – it's about cultural life, appreciation, recognition and building. It's about design and building. Buildings are expensive and difficult to make. You need to be really thoughtful about the risks you take in making them.
And the problem is that architects, in their education, are taught to always look at the design and for it have integrity in terms of their concept, but they don't learn how to talk about that exact same project to someone who is only interested in money. We need to build a vocabulary that communicates the value of architecture outside of the profession.
So, the conversation is not just architects among themselves. It's conversations with the public, conversations that the offices of the government architects can have which leverage the politics of architecture – part of a great big mechanism that starts to manoeuvre us into a position to get better buildings.
SS: Listening to your talk I thought about that great short film by the Eameses called Powers of Ten, which shifts scales incrementally from that of a couple lying on a picnic rug to that of the cosmos. How does CODA understand the idea of scale?
EW: We're doing quite a few buildings of various scales and we think that – as Carey Lyon says – there's an aspect of every building that can be seen to be public. What role does each building play in the built environment more broadly? It's not just an object and it's not just the politics, it's about everything that happens in between that allows us to have a really good building. It's a beautiful object but everything about it is much greater than that single move.
SS: There's a complexity to the architectural project that is far greater than the building itself. What would you then say are the unique skills that an architect brings to design across different scales?
EW: Ultimately the great skill that architects have is that we're problem-solvers at whatever scale we work. The practices that I admire the most are those that consider themselves to be problem solvers –the Eameses were the classic problem-solvers. No problem was too big or too small. It was just a matter of understanding the issues, hearing the voices and filtering the information that is inclusive and responsive.
There's such a lot of energy and opportunity at the beginning of a project and its all around questions and conversations. I think we need to not be afraid of asking the silly questions because they often lead to something else – and if you can continue to stake out that terrain, it makes you inquisitive and curious. We don't need to narrowly confine ourselves to building, but see our responsibility to make a social contribution to the built environment beyond buildings.
Related topics