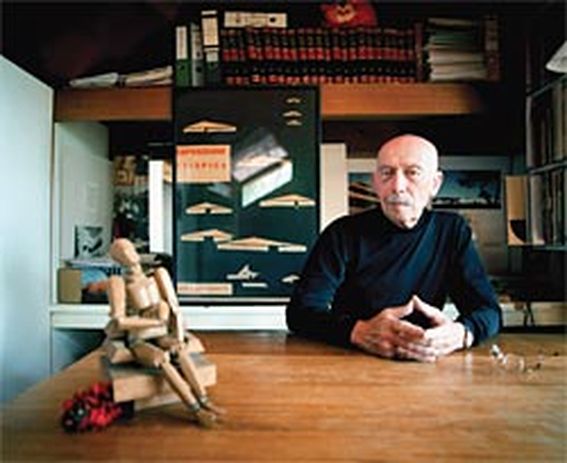 When Milanese architect Enrico Taglietti first came to Canberra in the mid-1950s, tasked with finding a place for the Italian embassy, he was seduced by a city "untouched by ugliness or history." Canberra, Taglietti has written, was a city "without towers, without golden domes, without cathedrals.
"It was the dream of any modern architect."
Now in his early 90s, Taglietti has lived in Canberra ever since and contributed to its urban fabric through the design of houses, schools and public buildings, all embodying his idiosyncratic modernist style.
In November 2018, his extensive body of work and relationship with the young city of Canberra will be celebrated through a range of programs at the Design Canberra festival.
A full-day symposium on 16 November at the National Gallery of Australia will see local, national and international speakers reflect on Taglietti's contribution to Canberra's built environment.
Speakers include New York designer, researcher and educator Dave Pigram, Milanese architect Gianmatteo Romegialli, Australian architecture academicPhilip Goad and architecture and design writer Karen McCartney.
McCartney, who recently visited Taglietti's own home for an upcoming book, told ArchitectureAU that Design Canberra's focus on the Australian Institute of Architects' 2007 Gold Medal-winner was timely.
"It's hard to tell whether he's had quite the attention he deserves," she said. "I think shining a light on him in this way is really relevant."
McCartney first met Taglietti when conducting research for her first book, '50/60/70 Iconic Australian Houses in the early 2000s. He gave her a whirlwind car tour of Canberra, gesturing out the window at his projects, before showing her one of his houses, the Dingle House, which was later published in her book.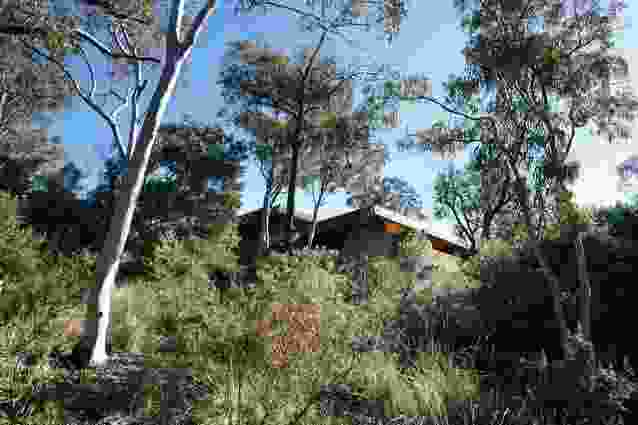 She was then, and remains now, fascinated by the way he works and thinks, and the way he embraces new ideas.
"What's so interesting about him is the way he came to Canberra so early on, in the 50s, and his appreciation of it," she says.
"His mind was completely open to the beauty of Canberra and the absence of built form, and I think he felt that this was a kind of utopian place, where he could, as an architect, actually make a mark without the weight of other centuries of architecture upon it – which he would have very much been feeling in Milan."
McCartney's keynote at the symposium will be on Taglietti's own home and how it is an embodiment of him as a creative person.
"He's never had his home photographed before; […] its quite idiosyncratic, he's made things, and it's very much of him," she said.
"That's the line I'll take in my talk – looking at his home as a sort of laboratory and how it was this experimental [place].
Other speakers at the symposium will place the architect's work within an international and historical context and look at contemporary influences.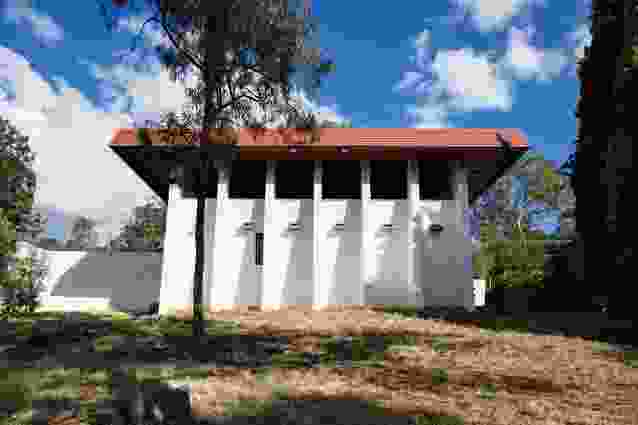 Also on the agenda at Design Canberra is The Void: reimagining Enrico Tagliett, an exhibition in which fifteen craft practitioners and contemporary designers will respond to, or reimagine Taglietti's work.
Participants have been selected for their outstanding practice, association with Taglietti, and "alignment of design values".
They include Enrico's daughter Tanja Taglietti, a sculptor and former co-director of the Bilk gallery; Canberra furniture designer Elliot Bastianon; Columbia-born artist Andres Caycedo; and ceramics and glass craftsperson Judi Elliot.
A number of Taglietti's projects will also be open to the public as part of the festival.
Design Canberra is presented by a small not-for-profit arts organization, Craft ACT.
For further information, head here.