The Australian Library Design Awards and Conference returns in 2019 at the State Library of Queensland.
The awards, organized by the Australian Library and Information Association in partnership with the Australian Public Library Alliance and the Council of Australian University Librarians, were created in 2017 to showcase contemporary library interiors and exteriors.
The awards are split into four categories – school library, public library, academic library and special library. A fifth award is the ALIA Member's Choice, which in 2017 went to the Geelong Library and Heritage Centre.
Other winners included the City of Perth Library by Kerry Hill Architects in the Public Library category, Hanly Learning Centre at St Joseph's Nudgee College in Boondall by M3 Architecture in the School Libraries category and Allen Jack and Cottier's John Phillips Library at Western Sydney University's Penrith campus in the Academic Libraries category.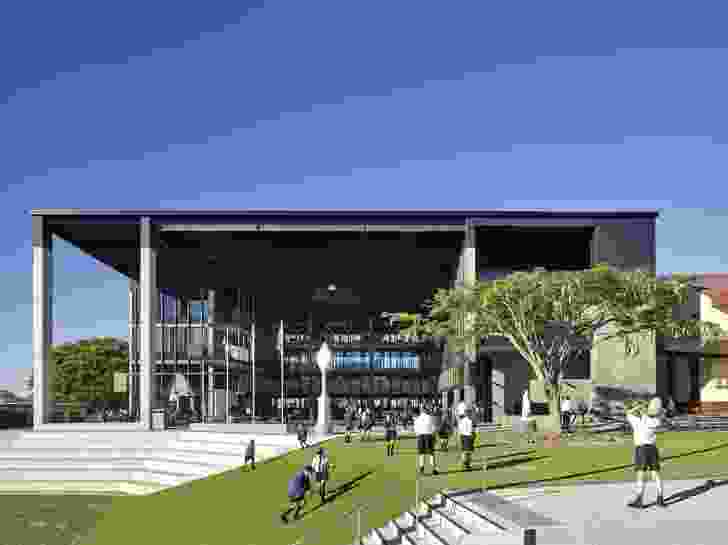 The awards follow international precedents such as the American Institute of Architects/American Library Association's Library Building Awards and the Danish Agency for Culture's Public Library of the Year Award.
Entries are open to all libraries in Australia that have been built, renovated or refurbished between 1 July 2016 and 30 June 2018. Pop-up, temporary and mobile libraries are not eligible. Entries will be assessed on design, strategic relevance and impact.
The shortlist will be announced in December 2018, with the shortlisted and award-winning projects showcased at a one-day conference on 14 March 2019, as part of the Asia Pacific Architecture Forum at the State Library of Queensland.
The awards are supported by ArchitectureAU.
For more information, go here.
Related topics