A city's identity is understood through its public spaces. In Melbourne these spaces have been created iteratively, stitched together, grafted and curated over many years. The resultant ensemble forms a collective of ideas and narratives from many generations. This is how cities with resonance are made and assembled over time. One important measure of the quality of urban space is how people experience and travel through the networks of streets, lanes, courts and arcades that make up the fabric of a place.
One of Melbourne's finest sequences of public spaces is located at RMIT's city campus on the northern edge of the city grid. These spaces, designed by Peter Elliott, are remarkable as a twenty-year endeavour over an entire city block and are also a testament to his mastery of the architecture of public space.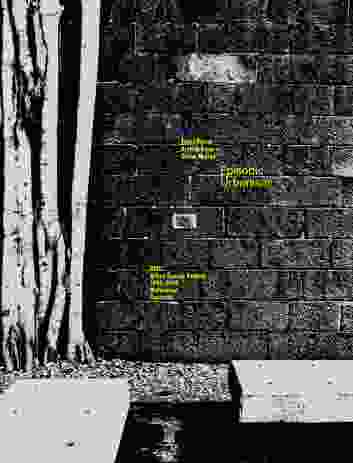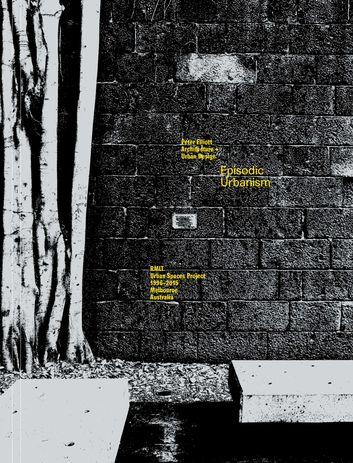 The redevelopment of the RMIT city campus is captured in the book Episodic Urbanism, which successfully conveys the vast scope and complexity of such an urban undertaking. This is an important document of record, revealing the genesis and delivery of the sprawling commission and, more importantly, providing insight into Elliott's particular working method and the way he delivers clarity and coherence in such a dense and complex urban setting.
Episodic Urbanism tells the story of the remaking of RMIT's city campus in the form of a monograph, with contributions from Margaret Gardner (former vice-chancellor of RMIT), SueAnne Ware, William Fox, Robert Nelson, Leon van Schaik and photographers Paul Hermes, Dianna Snape and John Gollings. The book is lavishly illustrated with photo-essays, fine-line drawings and archival images. It has been beautifully designed by Stuart Geddes, who captured the essence of the project with subtlety and finesse. What sets the book apart from recent practice monographs is the way it tells a larger story about ambitions for urban architecture within the contemporary city. It records the progressive development of a whole city block over time and the various influences and events that made it. The book unpacks and reveals the inner workings of the project, showing that exceptional outcomes need equal measures of political savvy, advocacy and cunning and a mature design sensibility.
The idea of Episodic Urbanism is best experienced at RMIT, where, in a five-minute walk, we are taken on a choreographed journey that connects us not only to a sequence of diverse spatial experiences, but also to the layered history of the setting. Beginning at Russell Street, we enter a space unlike any other in Melbourne – a large, unadorned and imposing urban court, framed dramatically by the bluestone walls of the former Old Melbourne Gaol. We then pass through these massive walls via a narrow threshold, entering an immersive garden – a contrasting sensory experience – along elevated leafy terraces, before cascading theatrically down a grand civic stair into the heart of the university, where a vibrant cafe plaza looks out onto waterfalls, terraces, student lawns and sporting courts. As Elliott says, it is "a stage set created through serendipity and time." A journey that weaves effortlessly between the as-found condition and the needs of a contemporary city campus.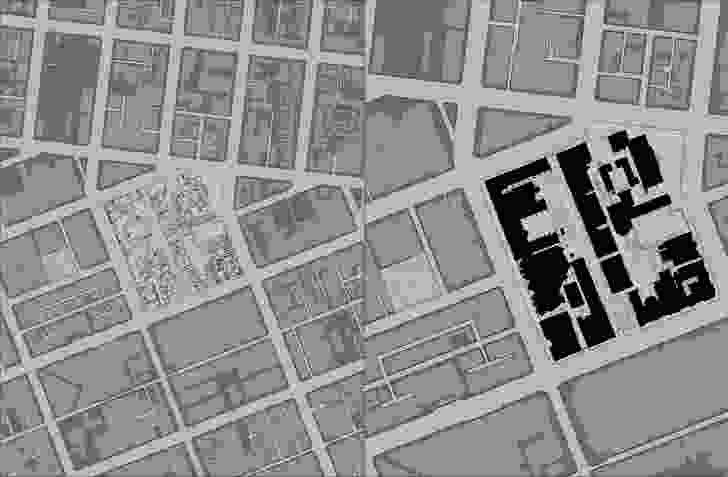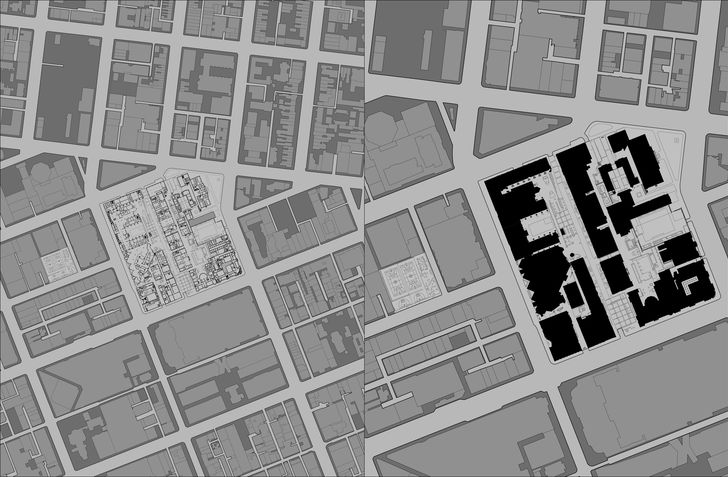 Ware relates how Elliott works with the idea of the incremental city. His approach accepts that a collage of urban pieces developed over many years provides a richer, more nuanced experience than a singular uniting gesture. A myriad of commissions, over two decades, has given RMIT a series of defined spaces with contrasting programs, expressions and experiences. Yet it is apparent that this part of the city has been intuitively curated and stitched together with skilful subtlety, as it is impossible to discern project stages, design fads or even a lapse in judgement.
An essay by Nelson poetically references the canons of great city typologies expressed in Elliott's architecture of public space. Exploring the network of spaces at RMIT, it is apparent that these are not decorative foregrounds to built form but are created to host people, doing things, whether socializing, studying or promenading. The campus is configured around the familiar urban typologies of street, lane, court and plaza, which are examined, tested and reimagined unapologetically. In the manner of an Italian hill town, there is also a theatrical amplification. What might, for example, begin as a conventional balustrade may become monumental, urban and emphatic. A simple change of level becomes an opportunity for an exceptional stair as architectural object and an elevated prospect is transformed into the grand belvedere as meeting place.
A conversation between van Schaik, Elliott and Maitiú Ward engages us with the project's genesis and its political backstory, particularly the importance of enduring client support. The discussion also reveals Elliott's particular urban cunning, working opportunistically with the campus as-found. Elliott's way of working is to forensically examine the site to reveal its potential. Prior to any design additions, layers are pared back and elements judiciously edited. This is an approach that cannot be designed or understood in plan. New layers are then woven back in, each entwined or in tension with the old in a new conversation.
Episodic Urbanism concludes with Elliott's insightful observations about informing influences – Carlo Scarpa, Luis Barragán and Jože Plečnik, among others. These connect Elliott to ideas of crafted details, composition, juxtaposition and the value of the small and incremental commission. Elliott operates often at an intimate scale but sees its place in the totality of the city. It is an approach forged within a practice founded on modest beginnings, where briefs were ill defined and commissions often small, where meaningful outcomes were eked out from minimal means. At RMIT the validity of the small commission is apparent. There is a masterful contrast between big, confident urban gestures and a light touch where one finds exquisite crafted details.
There is a sense of modesty in Elliott's design of public space. This is rare and remarkable in contemporary architecture. As an architect, he is content to operate in between the interstitial spaces and the connecting tissue of the campus. At RMIT, precisely measured design gestures contrast, reveal and make more evident the site's urban memories. These are not retained as slavish historical moments but utilized for their intrinsic worth. There are no souped-up narratives, overworked ideas or fussy patterning. Unlike the design charlatan, who attempts to convince through words but not deeds, Elliott designs with a simple message done bloody well.