Transdisciplinary practice has been an emerging trend in the last decade and reflects a noticeable difference in the way design practice has evolved. According to Geoff Fitzpatrick, DIA national strategy director and FDIA accredited designer, "The essence of transdisciplinary practice is where the value of different disciplines is acknowledged and their ideas pooled without divide towards a project outcome to get the best results." While multidisciplinary practice also offers a broad assembly of skills and talent to achieve their outcomes, those disciplines typically work in a more siloed manner and the knowledge stays within each discipline, he says. Transdisciplinary design was one of the driving forces behind the formation of the Australian Design Alliance (ADA) in 2010, which sees different disciplines sitting around one table as equals contributing on positions and strategies. In practising design studios, there is an increasing diversity of ways different design disciplines are interacting and adding new dimensions to projects.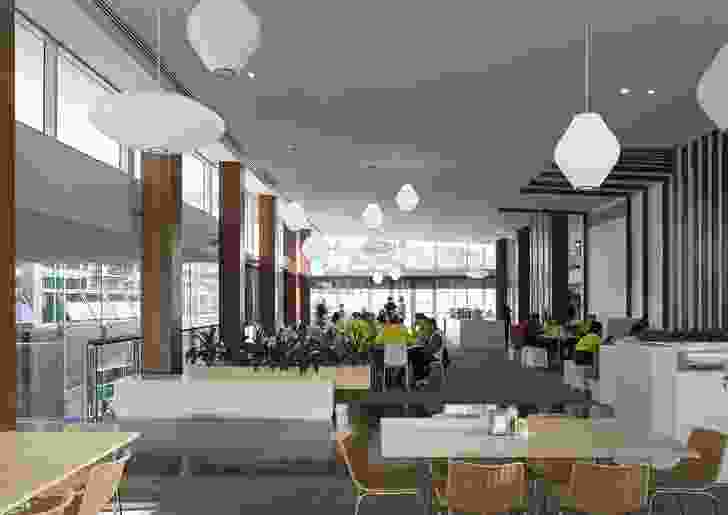 When WMK Watermark launched in 1995, "our underlying philosophy was that the three components – architecture, interiors and brand – produce a more robust and strong design," says managing director Greg Barnett. What often starts as a pragmatic request for a new building or extra space soon evolves as "the client grows to understand the capacity for that environment to have so much more impact and to give them a competitive advantage," Barnett says. "Our first step is to really understand the client, their brand and corporate identity along with their strategic and financial needs, and functionality. We try to establish a client's market position and where they aspire to be and then work towards a built environment." This approach was core to the Blackmores Campus project, which paralleled increases for the client in performance, bottom line, staff satisfaction and brand perception.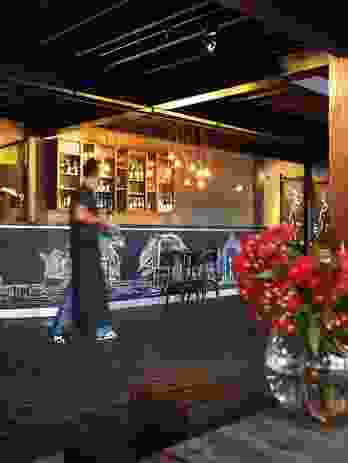 Maria Villa, interior and graphic designer, teamed with Eduardo Villa, architect and illustrator, to form Villa & Villa in 1999. The company has grown into a "one-stop shop" that provides creative solutions in architecture, interiors, graphics and visual art. For clients, there's the convenience of being able to brief one party about a number of different design requirements, Maria Villa says. Villa & Villa's work on the Sydney Dance Lounge showcases an interplay of disciplines that delivered the interior design, business card, menu design and website. Located in the heritage Sydney Rocks precinct, the black bar features sketches by Eduardo of neighbouring historic buildings, lending context to the interiors. These are then carried into the graphics elsewhere.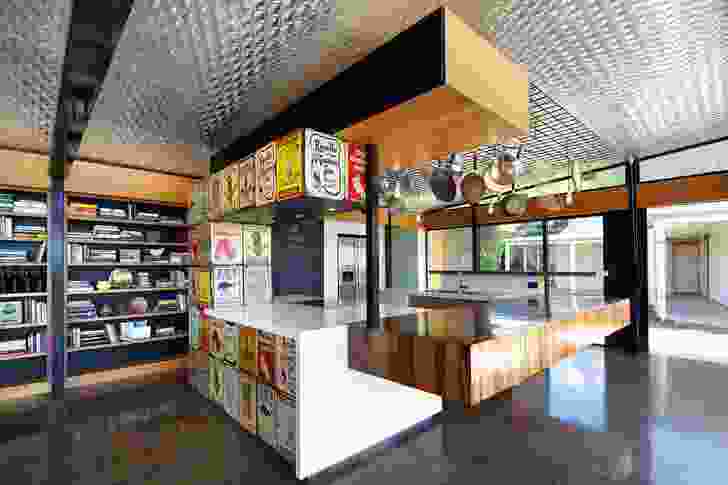 March Studio has been fortunate in undertaking projects that have an ideas base, and so conversations about ideas are open to anybody, says architect Rodney Eggleston, who co-founded the company with graphic designer Anne-Laure Cavigneaux in Melbourne in 2007. The transdisciplinary nature of their work was a natural by-product of the fact that different streams were working together from the outset, he says. "Throwing all of those unknowns up and getting the opinion of another discipline means you are not jaded and you are not just thinking like an architect. Graphic design brings an inhibition at that moment of inception," of a process that ponders – if a solution could be anything, what could it be? "At the end of the day, what we do is create images and drawings, so it makes sense to have a graphic artist involved." Cavigneaux's eye for finding inspirational images elevates ideas and work to another level, he says. The highly textured and graphic finishes of March Studio's Brent Knoll residential project demonstrates the folding back of graphic design into the architectural process to explore the idea of re-referencing some more traditional materials, and the researching of graphics that were manipulated into a more modern interpretation.
Experiential design consultancy e2 delivers tangible business solutions through a design and strategic approach. The strategy is very much what drives the solution across spatial and communication design and there has to be both a return on investment for the client and a return on experience, says Alex Ritchie, creative director, who co-founded e2 with Robbie Robertson, architect, in late 2007. The process typically begins with a workshop that brings the different skill sets from within e2 together with the client and, when done in the early stages, "you end up with such a better result," says Ritchie. "We cross boundaries at that strategic workshop to form the brief and then go into the multidisciplinary approach where people use their skills sets," he says. The Bauhaus idea of successfully harmonizing an eclectic group of individual thinkers into a cohesive group mentality was one influence that inspired e2, who adopt the adage "all for one and one for all."
Source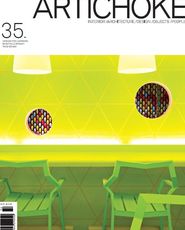 Issue
Artichoke, June 2011
Related topics