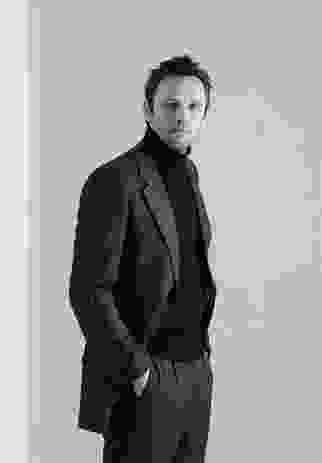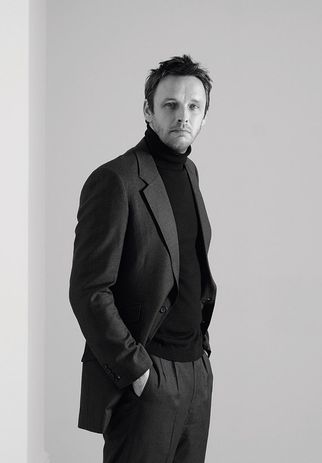 How did Established & Sons evolve?
AW: Established & Sons was created as a design company that would initially represent the best of the best of British designers. We had a clear decision at first instance to represent British designers, and we continue to do that – it's a major part of who we are, and most of our designers are based in the UK. Our plan long term was to include international designers. It was always the intention to create a design company that would have the respect our industry, irrespective of country of origin – for example, that we would attract the Bouroullec brothers in Paris to come to us in London. That hasn't happened to a British company before.
Are you intending to work with any Australian designers?
AW: Absolutely. In fact, we've been meeting with some while we're here and discussions will continue.
How have global economic conditions affected your creative output?
AW: Fortunately we are a relatively young company who is just starting out. I wouldn't say there has been no effect, but it has been limited. A brand that is already up and running, and that has perhaps reached its ceiling, will be far more affected than a company like ours that is still growing and reaching new markets, launching new products, and increasing its volume means. So the master plan for the company is still on track.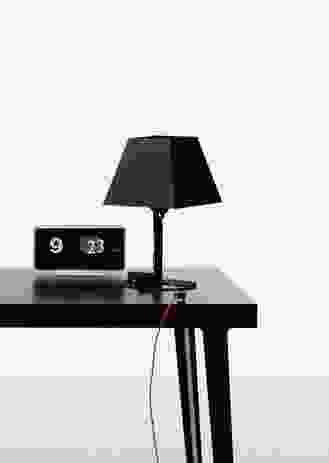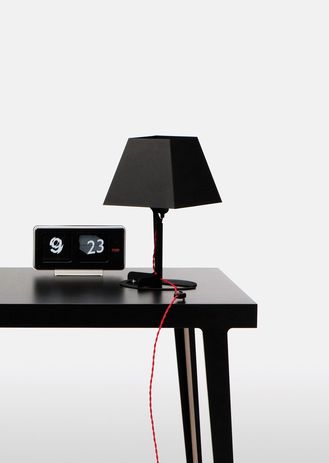 Sebastian, can you talk about the Font Clock – there's something reassuringly familiar about the sounds it makes.
SW: Yes, especially the big one, when it clicks midnight. I know people who've been startled awake when they've first heard it chime, thinking someone had broken in. There's a big clunk as all the letters drop at once. You should hear midnight at the end of month – they all drop!
Some pieces in the Established & Sons collection – Maarten Baas's The Chankley Bore, for example – suggest you enjoy the idea of risk in design.
AW: As a brand we're about pushing, about pioneering.
SW: We like taking design to areas that are slightly uncomfortable. We couldn't do a whole collection like Maarten Baas's The Chankley Bore – you've got to pick your moments, to pick your designers.
Can you talk about getting media attention for each collection and how that contributes to its commercial success.
AW: Once again, it's about picking your moments. Wrong Woods, one of our biggest sellers, is a good example: editorially, publications loved it, and it translated into sales straight away. We've had other products that were picked up by magazines but took a while to build momentum. The Font clock was widely published but it took about twelve months before sales responded.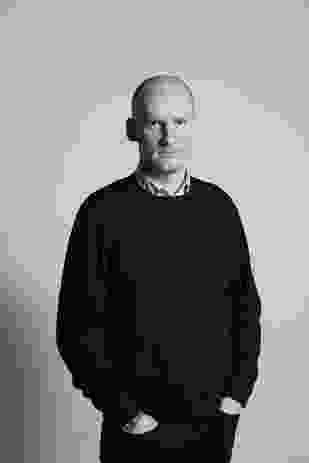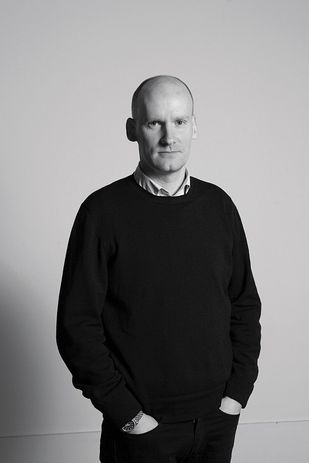 You mentioned design that is slightly uncomfortable. How do people respond to this approach?
SW: When you're using a language that people are yet to identify with, it can initially be interpreted as a bit abstract. Later, it becomes more obvious to the market what it is really about. I think that's what we're quite good at, which probably comes from the fact we're trained as artists not designers. Our education is in fine art.
Sebastian how did your training in fine art lead you into a career as a designer?
SW: My background as a sculptor gave me a close relationship with material – I knew how to make things – which is how I got into design originally. I needed to earn a living, and what better opportunity to do so than to "make" design. It was about a practical application – very different to trying to sell sculptures.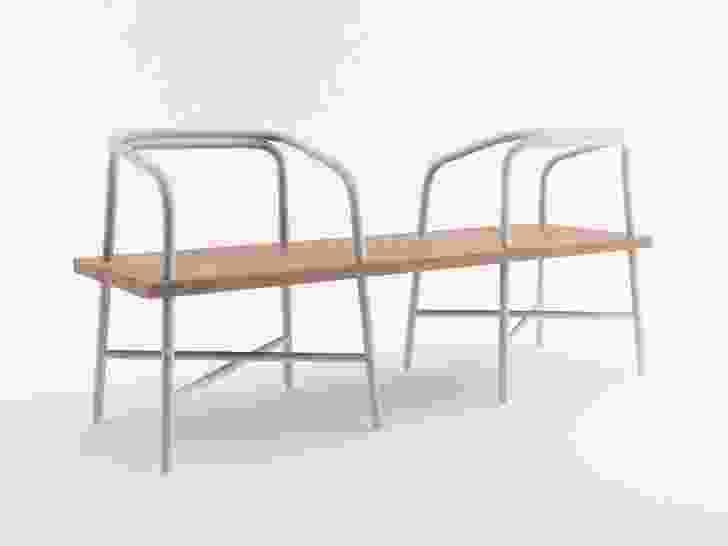 Another part of the your ethos is collaboration – for example, the Surface table designed by Terence Woodgate and John Barnard. Does this kind of partnership result in some exciting material exploration?
SW: John Barnard was head of design engineering for McLaren, then went to Ferrari where he introduced carbon fibre to Formula 1. He was the godfather of carbon fibre back in the 80s when people pooh-poohed it, saying it would never work. Now, of course, many things are made from carbon fibre. To have him work on a project which was all about refinement of material and really reducing it to absolute minimum, it was all very zen.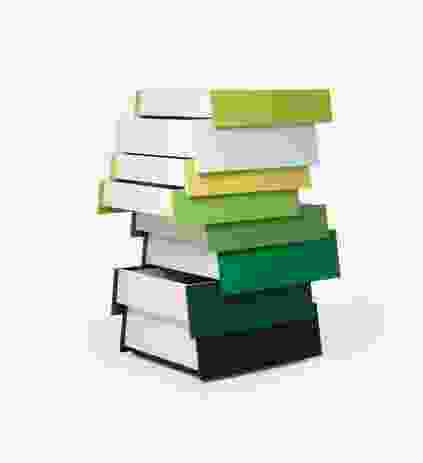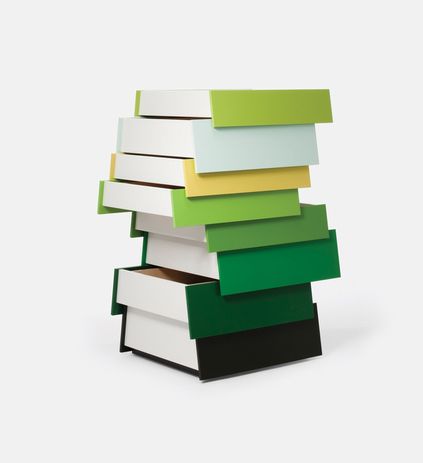 The idea of limited edition collections has become something of a trend in high-end design; do you see it continuing?
AW: It's very relevant at the moment, but it has to evolve. Limited editions were often being produced during the boom period, but not necessarily for the right reasons. We are particular with the limited editions we do – it gives us the opportunity to work in areas we can't do with production, to realize a designer's ideas in a way that allows them to be experimental and progressive. For example, looking at many of Maarten's pieces, they could only ever exist as limited-edition pieces. And we're keen to continue that. How the limited edition market moves forward will be very interesting over the next twenty-four months. A lot of people have dropped out of this market, as the guaranteed returns are not there any more.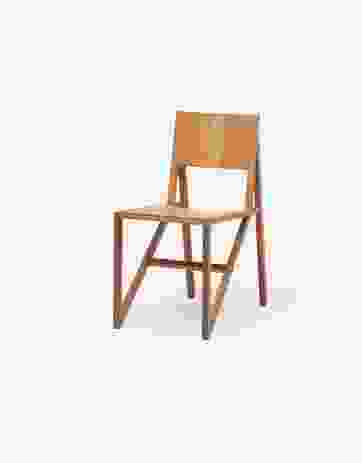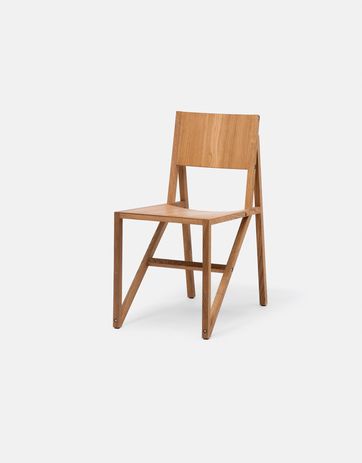 What Established & Sons products do you have in your own homes?
AW: I have a black Aqua table by Zaha Hadid, plus lots of Wrong Woods – and not just in the children's rooms! I love the black and white credenza. I also have some Frame chairs by Wouter Scheublin, a BarberOsgerby Zero-In table. I don't yet have a Convex mirror which I should add. Convex is fun – they look great when juxtaposed
SW: I have all of my own products. Some, like the Convex mirror, work back against the tradition of a Victorian house. I've got mine mounted on the landing of the first flight of stairs.
Source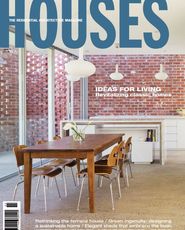 Related topics