Exclusive dinners with Moshe Safdie and Borja Ferrater
The Australian Institute of Architects will host two exclusive dinner events with two of the 2018 National Architecture Conference keynote speakers – Moshe Safdie and Borja Ferrater.
The 2018 National Architecture Conference, themed "Edge," will be held on the Gold Coast from 6 to 8 June.
To be held simultaneously following the first day of conference sessions, the dinners will offer conference delegates a unique opportunity to enjoy a conversation and a meal with the prominent international architects.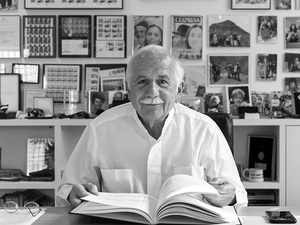 Moshe Safdie is a Canadian architect, urban designer, theorist, educator and author based in the USA. He established his practice in 1964 after apprenticing with Louis Kahn. He is best known for his iconic Habitat 67 housing complex in Montreal, the Marina Bay Sands in Singapore, the National Gallery of Canada in Ottawa, and the under-construction Jewel mixed-use development at Changi Airport.
His Australian projects include a masterplan for the Gold Coast suburb of Robina in 1980 and an unbuilt proposal for the Monash University School of Music in 2012.
Safdie is widely lauded for his work. His accolades include the Companion of the Order of Canada, the Gold Medal from both the Royal Architectural Institute of Canada (1995) and the American Institute of Architects (2015), la Medaille du Merité (the Medal of Merit) from the Order of Architects of Québec, Canada in 2012 and Israel's Rechter Prize for Host District in 1981.
The dinner with Moshe Safdie will be held at Room 81, Sofitel Hotel in Broad Beach at 7pm on Thursday 7 June. For tickets, click here.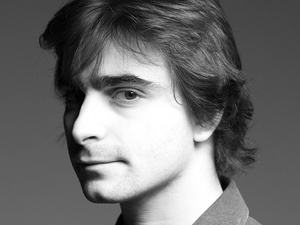 Borja Ferrater founded the Office of Architecture in Barcelona (OAB) in 2006, with Xavier Marti, Carlos Ferrater and Lucia Ferrater. 
The practice has completed a number of prominent buildings both in its home city and around the world, including the Six Senses Kaplankaya resort in Turkey, the Barcelona Botanical Institute and the West Beach Promenade in the popular Spanish resort city of Benidorm.
An educator and academic, Ferrater teaches at the School of Architecture of UIC in Chicago.
Ferrater is also the author of Synchronizing Geometry, a book that offers a framework that "aims to define the conditions whereby the job of architecture is to move from geometry to space by means of construction."
He has also participated in round tables and on prize juries in countries around the world. 
The dinner with Borja Ferrater will be held at Restaurant 19, Star Casino in Broad Beach at 7pm on Thursday 7 June. For tickets, click here.
Each dinner has a limit of 25 places and is only open to registered conference delegates. For more information on the 2018 National Architecture Conference, and to register, click here.