The story of Australian modernism is one of both consistency and variation, and no more so than in South Australia. Robert Dickson and Newell Platten are perhaps less-well known than their contemporaries in New South Wales, Victoria (Robin Boyd et. al.,) and the climatic and culturally sensitive modernism you might see in Perth through Geoff Howlett, Ivan Iwanoff and Gus Ferguson. This current exhibition seems aimed at making these figures nationally recognized – and deservedly so.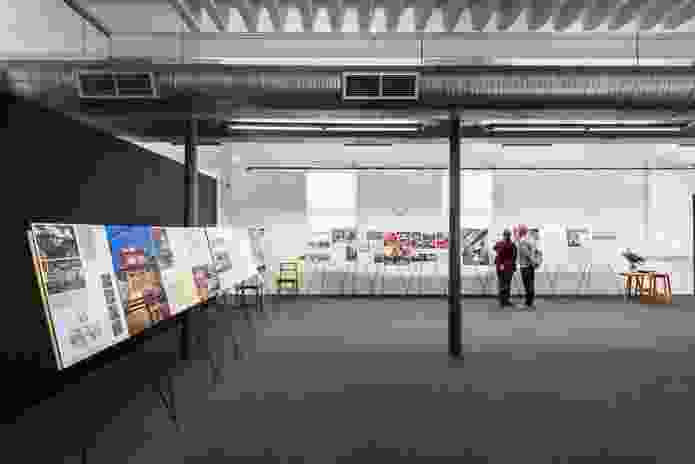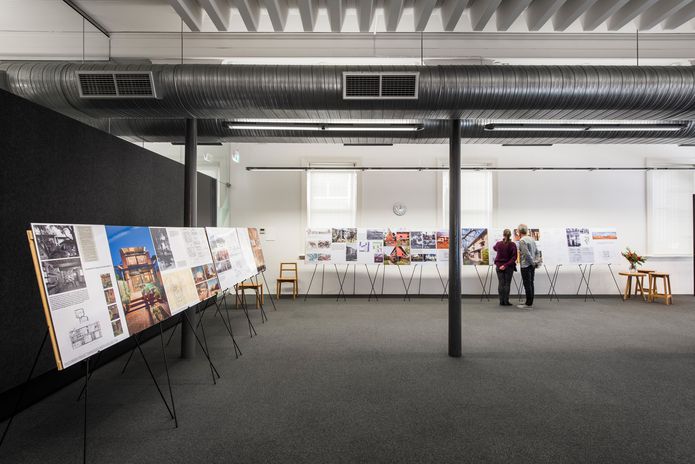 Their practice, Dickson and Platten, operated for 15 years between 1958 and 1973. But the work explored in the exhibition is of two architects who worked both together and apart, including examples of the architecture produced by their modest private practice in a city dominated by larger commercial practices, and also of their work in government and education.
The exhibition is curated by Dr Julie Collins of the University of South Australia and Michael Pilkington of Phillips Pilkington – one of Adelaide's finest current architectural practices, which has demonstrated exceptional skill in restoring and thinking about modernist architecture.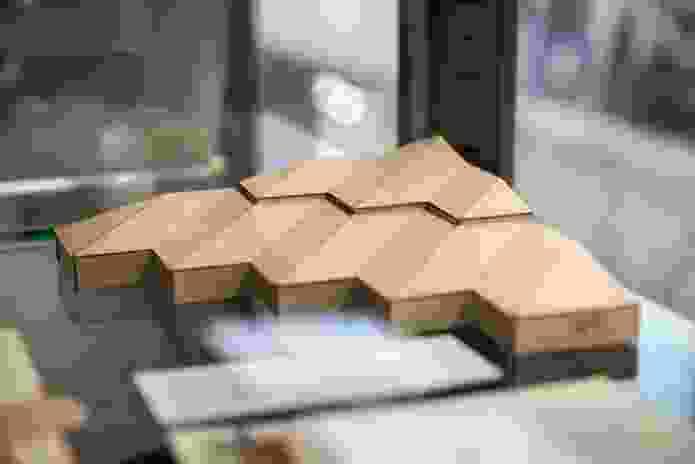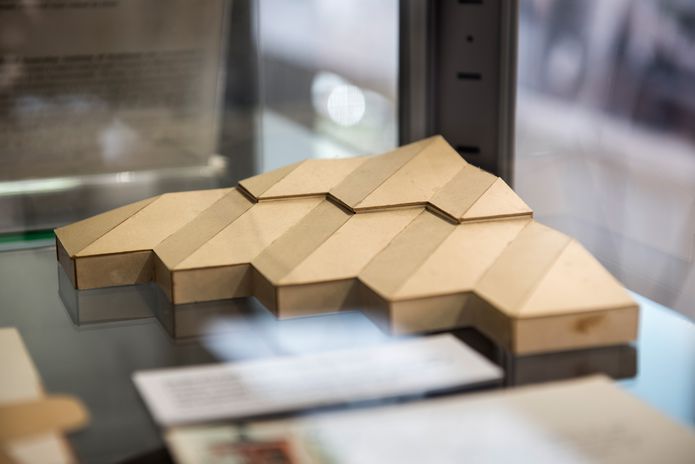 Phillips Pilkington is, as it happens, based in Dickson and Platten's self-designed former offices. It's an excellent example that has introduced many of us to key Dickson and Platten tropes, like the use of brick, timber, straw ceilings and an intimate spatial scale. The offices were designed as both a house and an office in order to satisfy planning requirements, but this quality of being both types is typical of their work, which often possesses both a strong presence and an intimacy at the same time.Featuring prominently in the show is the Union Building at the University of Adelaide (1968-1975), an exemplary large-scale project. Also included is an extensive range of housing work. These include not just modernist villas but also several higher density models in inner urban areas – buildings as relevant today as they were in the 1960s and 70s.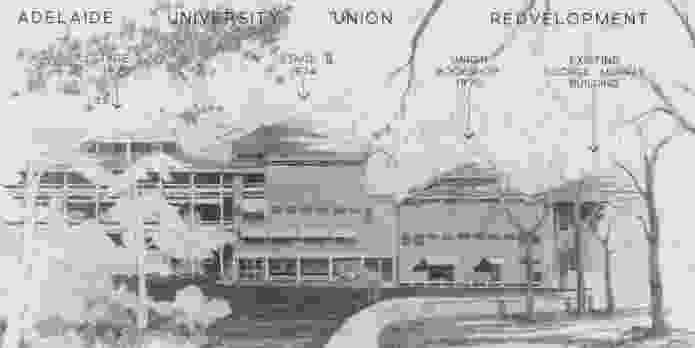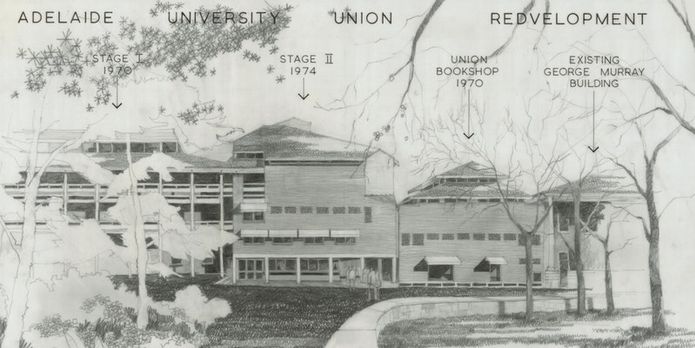 The exhibition sits in the rustic brickwork of 28 Leigh Street, home to the South Australian Government Architect's Office for Design And Architecture SA (ODASA). The event and exhibition space is spread over two levels and the work of Dickson and Platten is displayed on stands across both spaces. Project boards are interspersed with key, insightful quotes and extracts from the essays commissioned to accompany the exhibition.
Of the three excellent essays, Dr Rachel Hurst's is the most personal. Now a leading academic and writer, she spent five years in Robert Dickson's office and gives warm insights into the characters of both men. She has been a long time campaigner for the recognition of these architects.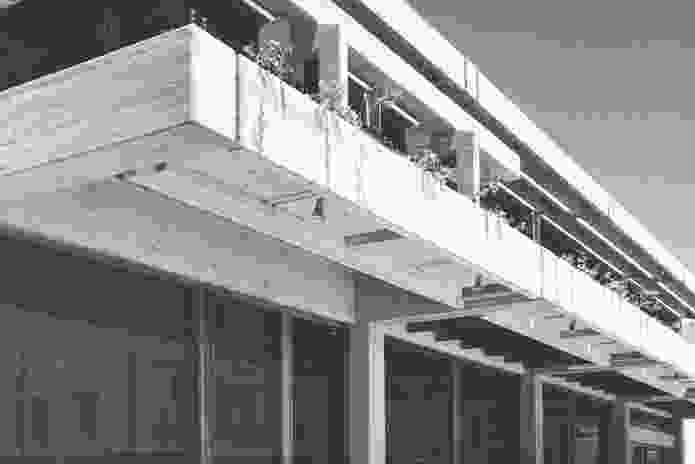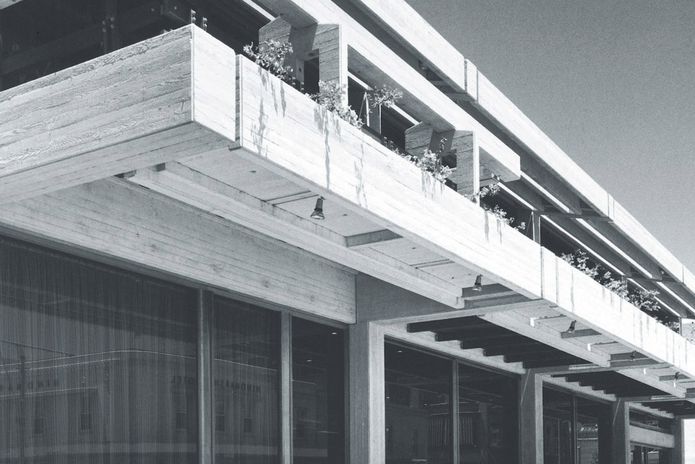 Ian McDougall, of ARM Architecture, worked for Newell Platten at the former South Australian Housing Trust (where Platten went after the collaboration with Dickson ended). In his essay, McDougall talks of Platten's dedication to the social ideal of architecture. McDougall also makes clear that it is a mistake to see this work as an extension of the "Sydney school," and suggests the original of the use of timber and the honesty to materials was a home grown concern, via the work of Adelaide-born Peter Muller.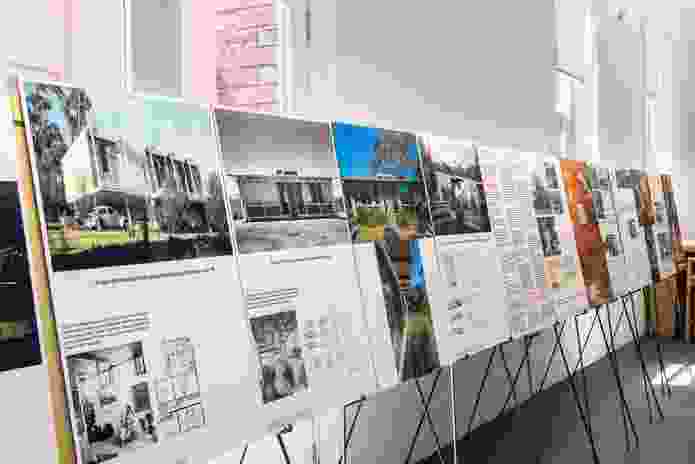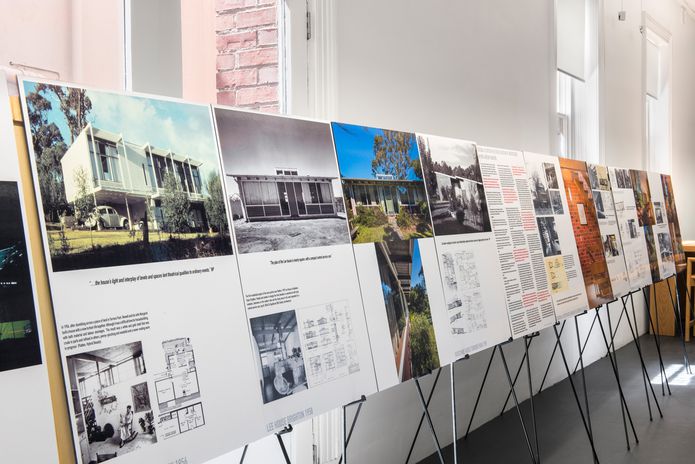 Antony Radford's essay is direct examination of the work itself, in terms of planning, spacing and the use of materials. The methods identified are clearly seen across the work in the book and exhibition. Radford also notes the consistency of language across building types, McDougall states the quality across of the work is often informality despite a structured language, and this is clear at the Union Buildings, which are publicly accessible.
If you find yourself in central Adelaide before the end of October, check out the work, and even better still make use of the bicycle guide to the projects that are clustered around the central city and Kent Town and perhaps most visibly in North Adelaide, where Dickson and Platten's complex but understated language sits most comfortably.
Dickson and Platten, Architects: 1950-2000, an exhibition by the Architecture Museum SA, is on at The Office for Design and Architecture, 28 Leigh Street, Adelaide until 28 October. For more information, go here.
Related topics