Exhibition considers Melbourne's sky-high future
A new exhibition, hosted by City Gallery in Melbourne's Town Hall, uses 3D-printed models, video and decades of accumulated data to examine how Melbourne's relatively new identity as a city of skyscrapers has affected the city's street life. 
Rob Adams, director of city design and projects at the City of Melbourne, said, "This exhibition encourages people to think about what sort of future they want for Melbourne. 
"Good streets create good cities; we need to think more carefully about the relationship between high-rise developments and how they affect people's experiences at street level."
The exhibition catalogue notes that 54,254 new apartments have been built in central Melbourne since 2002. Of these, 10,229 apartments across 46 large-scale residential projects were completed in the last year alone.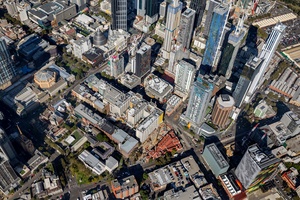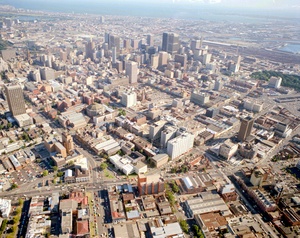 Whereas previously Melbourne "looked to mid-rise cities such as Barcelona, Prague and Vienna to inspire thinking about the benefits of density," a distinctive model more comparable to Hong Kong's has emerged in the intervening decades.
Rohan Leppert, Melbourne city councilor and mayoral candidate, noted that city's transformation is a direct result of the Postcode 3000 strategy of the 1990s, which sought to increase the number of residential dwellings and activity in the CBD. 
"This success has brought a new set of challenges as we contemplate how to maintain our status as world's most liveable city while keeping up with the demands of unprecedented population growth."
Writing in the exhibition catalogue, Adams notes there is "increasing concern that while the first half of the vision put forward in the 1985 strategy plan for 'A 24-hour city that looks and feels like Melbourne' has been achieved, this may well be at the expense of the second: the look and feel of the city."
In particular, he identifies a shift in design once development took hold south of the Yarra. "Here, built-form controls were more relaxed, allowing developments to rise directly from the street frontage, and when poor soil conditions enabled car parking in the podium above street level the combination of these aspects." 
"The limited setbacks from front or side boundaries produced tall, blank walls, adding wind to the pedestrian environment and reducing sunlight in the streets."
Adams concludes by expressing his hope that the exhibition "provides a small lens onto the battle between the street and the sky, a battle being played out in many rapidly growing cities around the world.
"This is not a question of 'either/or'; it is one of better understanding the need for ensuring the quality of our street environments – the public theatre spaces that make or break our cities. But what are the opportunities for the wider city?"