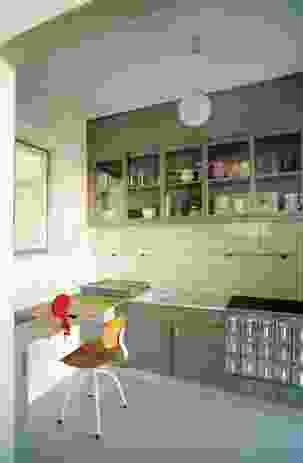 Rooms dedicated solely to preparing and cooking food are rarely found in contemporary family homes, as kitchens are increasingly integrated within informal, open-plan dining and living areas. Historically, in wealthy households, kitchens were hidden away in basements, while poorer households often had more rudimentary cooking facilities. In 1926–27, the Austrian architect Margarete Schütte-Lihotzky observed and analysed how women worked in domestic kitchens, and then designed rational labour-saving kitchens, which were mass produced for flats on public housing estates around Frankfurt am Main, Germany. Ten thousand of her kitchens were installed as part of the city's five-year modernization program. Her compact and ergonomic design, incorporating ample storage, kitchen appliances and work surfaces, fulfilled the modernist ideal of making daily life more efficient and hygienic for ordinary working people, predominantly women in this instance.
The Museum of Modern Art in New York recently acquired and reconstructed Frankfurt Kitchen, which forms the centrepiece of Counter Space, an exhibition examining kitchen design and its role as a barometer of aesthetic, technological and ideological changes. Three sections display 300 objects, photographs, architectural plans, posters, archival films, prints, paintings and media works from the permanent collection, representing European and American kitchens throughout the twentieth century.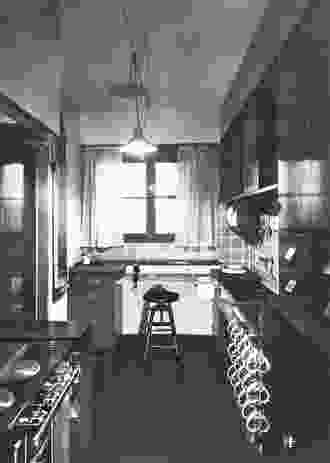 The introductory section, The New Kitchen, examines how the principles of efficiency, hygiene and standardization, promoted by modernist architects and designers during the interwar period, were adopted in Europe and the United States. Modernists argued that minimizing women's drudgery in labour-saving kitchens would produce behavioural changes and improve social wellbeing. "The modern kitchen has become a model workshop, a chemical laboratory … It is the best designed and most rationalised room of the modern house," wrote Karel Treige (The Minimum Dwelling, 1931).
Visions of Plenty highlights the effects of greater consumer choice in kitchen design and utensils after World War II, particularly in the United States. Postwar kitchens were larger, more colourful and family centred. "Dream kitchens" were promoted in films made for appliance manufacturers and the 1956 feature film Full of Life shows how Hollywood also helped fuel consumers' desire for modern kitchens and appliances.
In Europe during the 1950s, the German company Braun began developing kitchen appliances with pure forms and superior functionality, such as its Multipurpose Kitchen Machine, which had sixteen different fixtures. Italians pioneered designs utilizing plastics. The Spazio Vivo unit designed by Virgilio Forchiassin in 1968 provides an entire kitchen within a flexible, mobile and miniaturized form.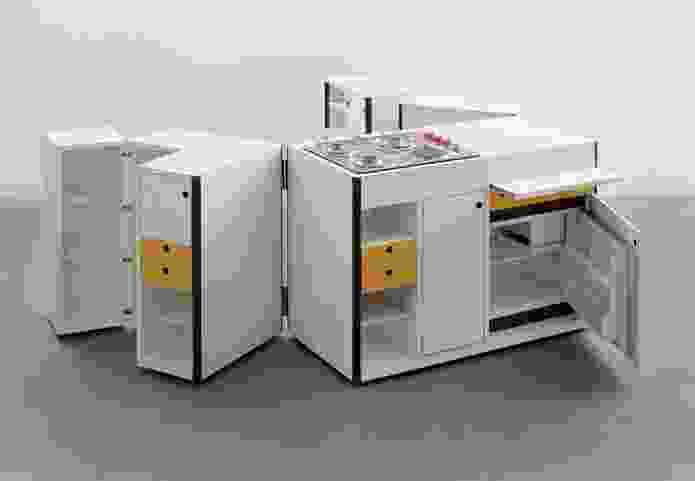 Finally, Kitchen Dramas presents photographs, prints and media works made by contemporary artists since the 1960s, which use the kitchen as a means of addressing debates around economics, politics and gender. Women's contributions are prominent throughout Counter Space, not only as the primary users of kitchens, but also as architects, designers and artists who have critically addressed kitchen culture and myths. Ironically, Schütte-Lihotzky later wrote, "The truth of the matter was I'd never run a household before designing the Frankfurt Kitchen. I'd never cooked and had no idea about cooking."
Counter Space: Design and the Modern Kitchen took place at the Museum of Modern Art in New York from 15 September 2010 to 14 March 2011.

Source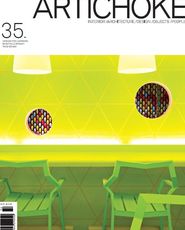 Issue
Artichoke, June 2011
Related topics