A panel of prominent architects and built environment practitioners assembled by Cement, Concrete and Aggregates Australia (CCAA) has determined a list of the ten "most outstanding" public buildings and structures in Australia constructed from concrete.
The buildings selected range from Jørn Utzon's venerable Sydney Opera House, to more recent projects like Candalepas Associate's Punchbowl Mosque – which was described as a "modern architectural masterpiece" in the pages of Architecture Australia.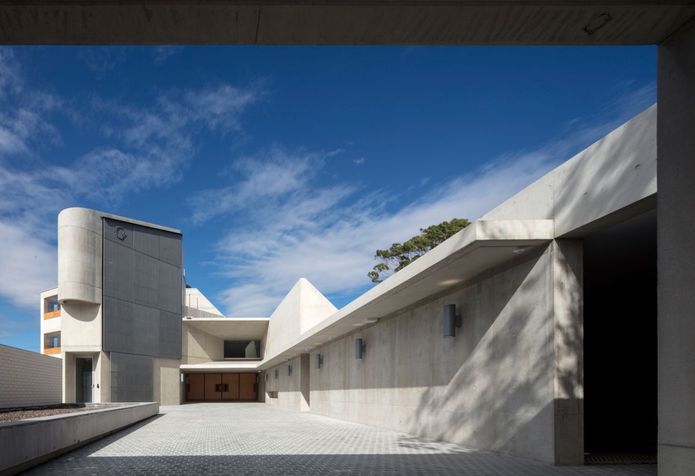 While many of the buildings are modernist in style, the list does contain some diverse entries. Among these is the Gladesville Bridge in Sydney, which was the longest single-span concrete bridge in the world when it was built in 1964.
The panel was chaired by Peter Poulet, former NSW government architect and newly minted professor of architecture at Western Sydney University. The panel made their selection from 45 nominated buildings and structures based on three criteria: architectural merit, innovation in the use of concrete, and "exemplar of the time," as an indication of its importance in the development of concrete as an architectural material.
"Choosing a top 10 from the hundreds of outstanding concrete public architectural works in Australia of the past 90 years was an extremely challenging but truly rewarding task," Poulet said.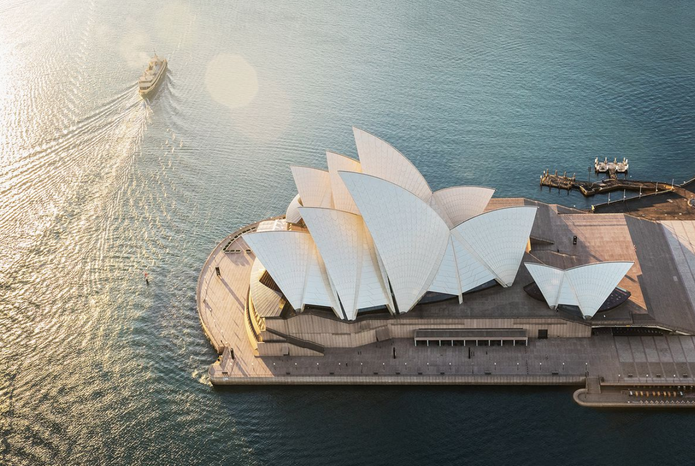 "This list represents the most outstanding and iconic examples of Australian concrete public architecture from CCAA's inception back in 1929.
"The buildings and structures remind us of the resilient, enduring beauty of concrete - and it is this durability that makes it a key enabling material to put society on a sustainable transition path."
The panel also included Peter Bowtell (Arup), architecture and design writer Joseph Rollo, Bob Nation (GHD Woodhead), Malcolm Middleton (Queensland government architect), Cameron Bruhn (University of Queensland), Jill Garner (Victorian government architect) and Katelin Butler (editorial director, Architecture Media – publisher of ArchitectureAU).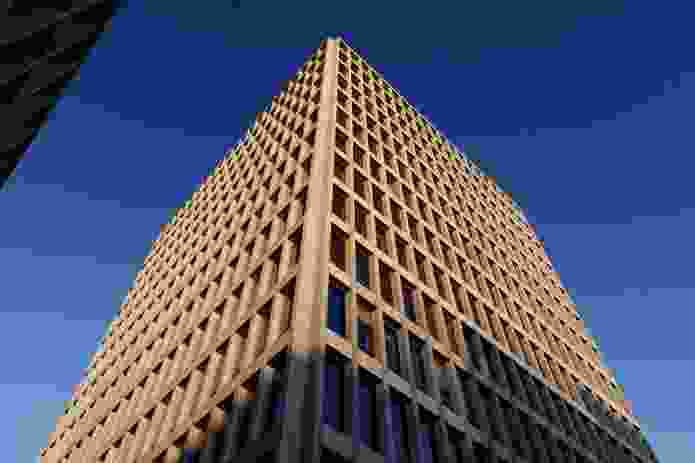 Ken Slattery, chief executive officer of CCAA, said that the list was comissioned to celebrate the organization's 90th anniversary.
"To mark our 90th year, we embarked on a quest to find Australia's most important and distinctive concrete public architectural landmarks, highlighting the central role that concrete has played in Australia's urban landscape throughout the past nine decades.
"Some of the Top 10 structures sit in harmony with the landscape, while others are proudly uncompromising; some have Brutalist, geometric composition while others have continuous free-flowing forms, but collectively, this list captures the limitless potential of concrete."
The top 10 concrete public architectural works in Australia are:
Australia Square – Harry Seidler and Associates
Australian Academy of Sciences' Shine Dome – Roy Grounds
Gladesville Bridge – G. Maunsell and Partners
High Court of Australia – Edwards Madigan Torzillo Briggs
James Cook University Library – James Birrell
University of Melbourne South Lawn Underground Carpark – Loder and Bayly in association with Harris, Lange and Associates
Punchbowl Mosque – Candalepas Associates
Queensland Art Gallery – Robin Gibson
Sydney Opera House – Jørn Utzon
Victorian State Offices – Yuncken Freeman