'Extraordinarily rich' shortlist selected for Adelaide Contemporary competition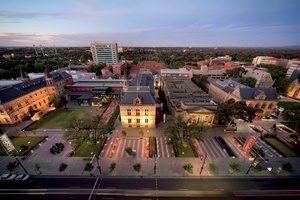 The South Australian government and competition organizer Malcolm Reading Consultants have announced the six shortlisted teams in the competition to design a new contemporary art gallery in Adelaide. 
In the first stage of the competition, 107 teams made up of 525 individual firms from five continents registered their interest. The shortlisted teams were unanimously selected by a jury chaired by Michael Lunch, former chief executive of the Sydney Opera House. They each comprise a pairing of an international practice and an Australian practice as lead consultants:
Adjaye Associates (UK) and BVN with Steensen Varming, McGregor Coxall, Barbara Flynn and Yvonne Koolmatrie
Bjarke Ingels Group (Denmark) and JPE Design Studio with United Natures, Arketype and BuildSurv
David Chipperfield Architects (UK) and SJB Architects with Jane Irwin Landscape Architecture and Arup
Diller Scofidio and Renfro (USA) and Woods Bagot with Oculus, Pentagram, Katnich Dodd, Rider Levett Bucknall, Arup, WSP, Deloitte, Kaldor Public Art Projects, Klynton Wanganeen, James Sanders, Dustin Yellin, Right Angle Studio and Garry Stewart
Hassell and SO-IL (USA) with Fabio Ongarato Design, Mosbach Paysagistes and Fiona Hall
Khai Liew, Office of Ryue Nishizawa (Japan) and Durbach Block Jaggers (Australia) with Masako Yamazaki, Mark Richardson, Arup and Irma Boom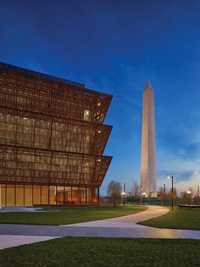 The project will see the development of a 15,000 square metre contemporary art gallery with a public sculpture park on the site of the former Royal Adelaide Hospital. It will be the first new building commission for the Art Gallery of South Australia since 1996. 
"This is an extraordinarily rich list of diverse creative partnerships of architects looking to complement their talents by working with both peers and smaller talented practices," said Nick Mitzevich, director of the Art Gallery of South Australia.
"The six teams all showed a strong connection with Adelaide – and understood that our aim is not to create an off-the-peg architectural icon but a piece of Adelaide, an entity that will be sustainable and polymathic in the way it enhances the social, cultural and architectural fabric of the city."
Teams will now proceed to the second stage of the competition, when they will each receive a $90,000 honorarium to produce concept designs. A site visit has been organized for January and concept designs will be revealed in a public exhibition in Adelaide and online in April 2018. The jury will meet in May and a winner will be announced in June.
"Now we look to stage two of the competition and the brief for this unique art destination, which asks for a memorable building, physically and emotionally woven into the place and community," said competition director Malcolm Reading.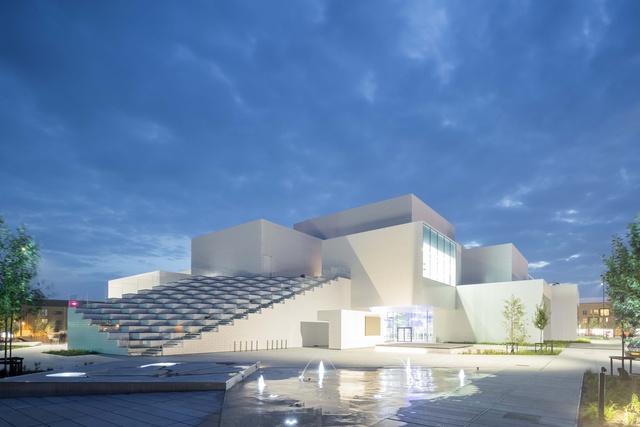 The full jury is yet to be announced but will include representatives from Arts South Australia, the Art Gallery of South Australia and the Office of Design and Architecture South Australia.
The competition will inform the final business case and funding approval for the project.
The two-stage competition has now been endorsed by the Australian Institute of Architects, however, at the time of its launch, "the competition conditions did not […] comply with the [Institute's competition] policy and endorsement could not be granted," said Jennifer Cunich, CEO of the Institute. "This was primarily because stage one entries were not to be kept anonymous."
However, Reading said, "The two stage competition process – this is widely welcomed by the architecture profession in Europe and North America and compliant with international procurement standards – but it is less familiar in Australia. 
"An open process, which treats all competitors equally and avoids the waste of a one-stage design contest, the two-stage approach also meets South Australian major projects procurement requirements."