A design for an enormous human eye representing megalomaniacal vision has won the people's choice award in the Australian Tapestry Workshop's 2018 Tapestry Design Prize for Architects.
Designed by Arturo Muela, Paola Ibarra and Daniela Gutiérrez, Colliding Universes in Saint Peter's Four Meter Woollen Eye represents a critical interpretation of the competition brief, which invited architects to design a tapestry for a specific, hypothetical site. For the 2018 iteration of the prize, this was an unbuilt monumental cenotaph for physicist Isaac Newton drawn by the French neoclassical architect Étienne-Louis Boullée in 1784.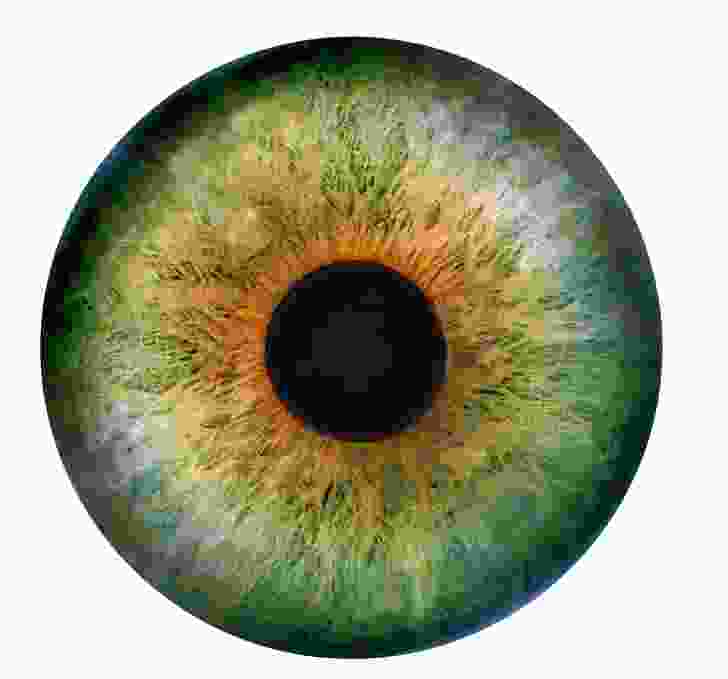 The cenotaph proposal was the inspiration for the recently completed Pharos extension to the Museum of New and Old Art (MONA) in Hobart. Fender Katsalidis designed both buildings. The brief, written by MONA founder David Walsh, noted that the tapestry, if produced, could potentially hang on a wall in the Pharos wing.
In an essay accompanying their submission, Muela, Ibarra and Gutiérrez noted the "megalomania" of Boullée's work and cenotaph proposal, with a proposal for a tapestry representation of an enormous eye – an "illustration of his desire for grandeur and power through design that would seem too complex or nearly impossible to put together, or in this case, be woven."
An "ode to remembrance and delimitations," the eye "could be considered just an eye, could also be seen as a thin line between past and present, or the separation of interior and exterior.
"Likewise, this eye could be considered as a vehicle for parallel universes to collide in the viewer's minds, flourishing as new interpretations: a womb, an ocean, space, or an eclipse."
Muela, Ibarra and Gutiérrez said if the tapestry were to be produced, "an iris from a member of MONA's community will be photographed to be interpreted in tapestry technique. The chosen member will be someone who represents leadership, as Saint Peter did in his time."
The team will receive a $1,000 prize for winning the popular vote, which received a total of 953 votes.
The proposal also won the $2,500 second prize awarded by the judges. Judge Alice Hampson said "the potent association between the iris's sphere and the cosmos captivated the jurors."
The winning design, titled Chaos and Fertility, was designed by Pop Architecture and the Hotham Street Ladies.
Find the full gallery of shortlisted entries here.
The 2018 prize is a partnership between the Australian Tapestry Workshop, the Museum of Old and New Art and Architecture Media, publisher of ArchitectureAU.
Related topics