The Australian Museum in Sydney, the first museum in Australia and the British colony, has been given a glittering new pleated glass facelift by Neeson Murcutt and Joseph Grech (architects in association).
Two dozen 8.5-metre-high stainless steel-framed glass panels stand sentinel to form twelves pleats that make up the northern facade of the museum's new entrance hall on William Street.
Dubbed "Crystal Hall," the new pavilion protrudes like a jewel set in sandstone from the museum's Parkes Farmer eastern wing, designed by Joseph Van der Steen under Government Architect, Edward Farmer, 1959-1963. Behind the pleated glass curtain, 48 diamond-shaped coloured glass blades refract and diffuse the northern sun.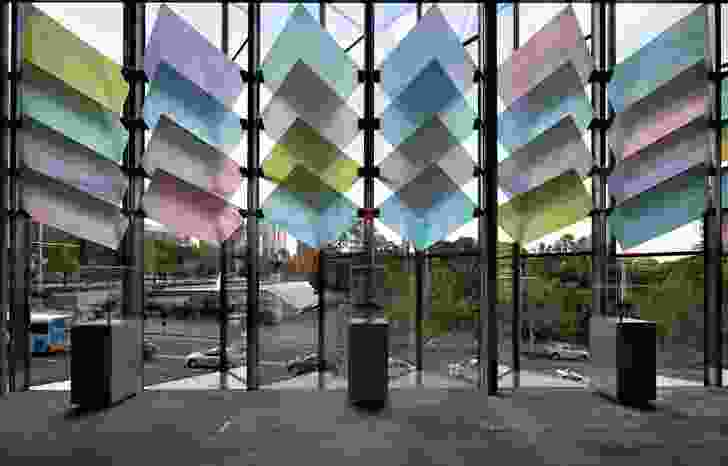 "Our concept was to create a new glass façade that would generate its own interest running parallel to the existing sandstone façade." architect Rachel Neeson said.
"[It's] an abstracted crystal," Neeson continues. "It hints at what you might find inside the museum itself."
Indeed, the new 160-square-metre space will not only function as a new entrance but also serve as an additional exhibition space for the museum's 1.8 million objects. The opening exhibition will showcase the museum's crystal collection.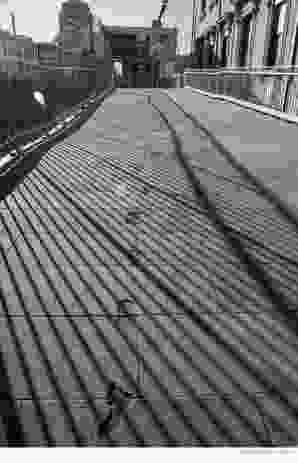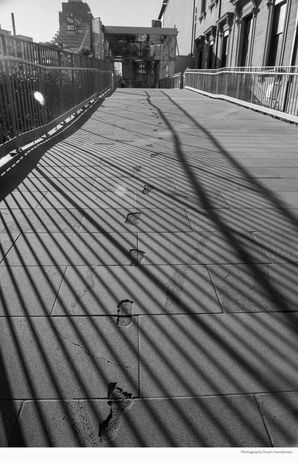 A new ramp, paved in bluestone, will link the new entry pavilion to the street. The paving features the footsteps of Australia's first people, made with replicas of 20,000-year-old fossils found in the Winlandra Lakes of the Mungo National Park in western New South Wales.
The pavilion is carbon neutral. It is made with triple low-E glass that refracts infra red heat and the diamond-shaped glass blades on the inside also allow any heat that penetrates the facade to be vented out through the ceiling. The pavilion is expected to be naturally ventilated almost all year round.
The Crystal Hall completes the first stage of a $7.2 million redevelopment plan for the museum. Forthcoming works including the transformation of the Yurong Street carpark into new education spaces and a temporary display area, and a new sheltered garden underneath the entrance pavilion.
Related topics