An oversized blue baby's head, a rustic log cabin and a colourful dream catcher are among five designs competing for the tile of "Australia's best cubby house."
The annual Cubby House Challenge is an initiative of youth homelessness prevention organization Kids Under Cover. Each year it attracts some of Melbourne's leading architects and raises tens of thousands of dollars.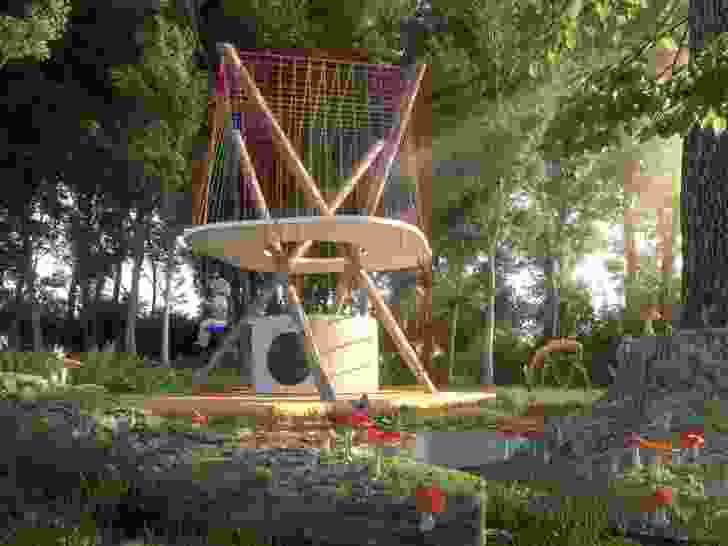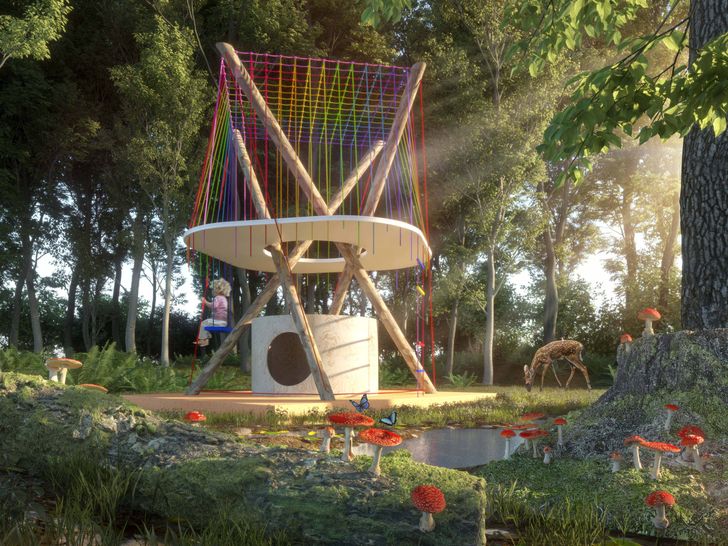 This year's five cubby houses, currently being built, will be displayed and auctioned off at the Melbourne International Flower and Garden show in March, with all proceeds going to Kids Under Cover's programs.
The five cubby designs are:
Heads Up by Bellemo and Cat Architects, Buildher Collective, and Beirin
The Dream Catcher by Bayley Ward and Figurehead Construction
Rocky Road by Watson Young Architects and Becon Constructions
The Eyrie by Porter Davis
Block Party by NH Architecture, built by APM Group in collaboration with The District Docklands
A judging panel on-site for a number of awards, including Best Interior Design, Most Imaginative/Interactive Cubby and Best Architectural Cubby.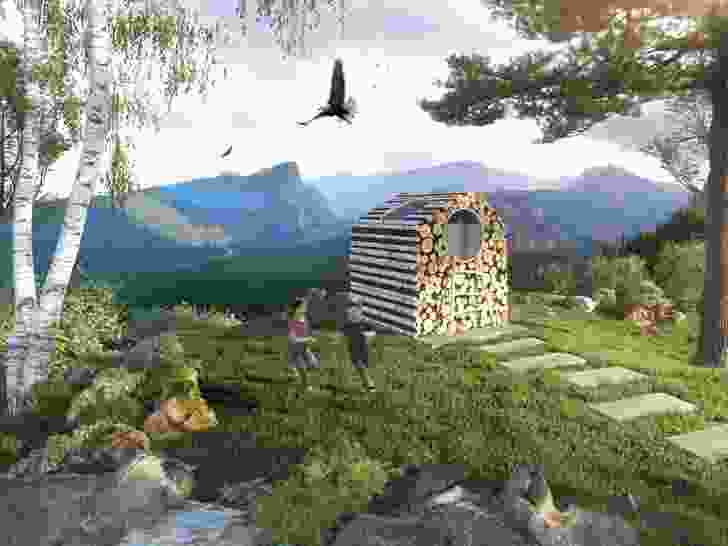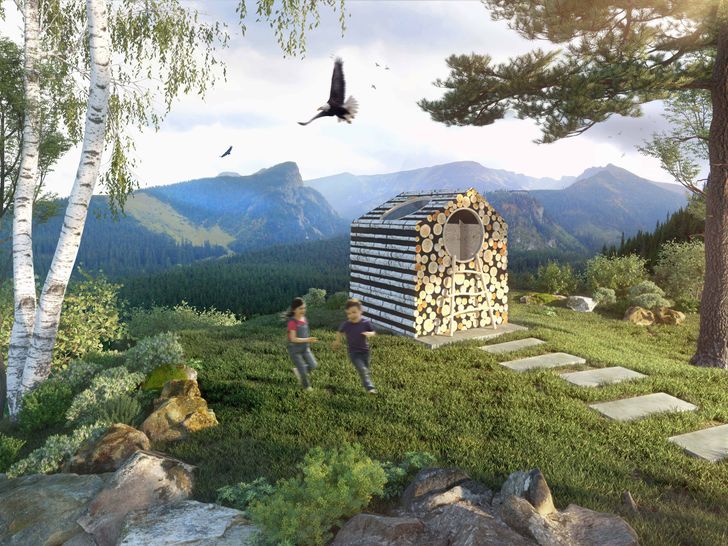 This year's judging panel comprises Peter Maddison, architect and host of Grand Designs Australia; Shaynna Blaze, interior designer and judge on reality television show The Block; Emily Power, editor of Domain; and Ben and Andy, former reality television contestants. A group of local school children will join the judging panel to try out the cubbies and vote for the Kids' Choice Award.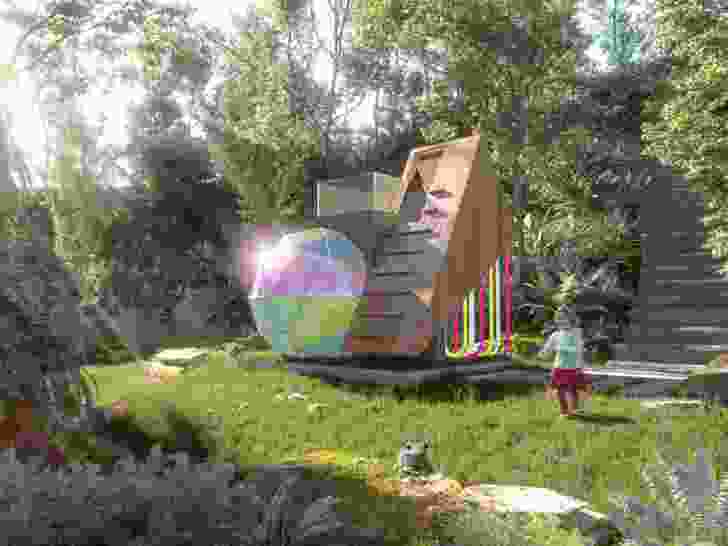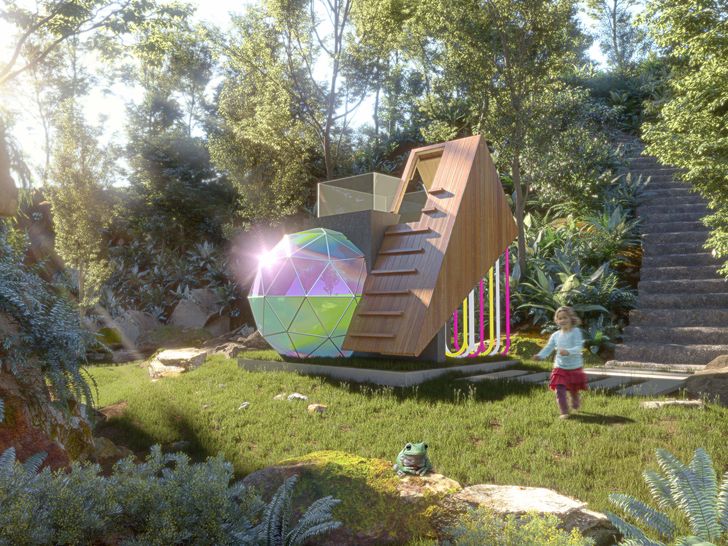 Kids Under Cover CEO Jo Swift says she is impressed with the standard of the designs.
"This year's Cubby House Challenge is looking to be even bigger and better," she says. "The cubbies are a major feature at the Melbourne International Flower and Garden Show each year, and this year's weird and wonderful designs will be no different."
The organization aims to raise a record amount of money through this year's auctions. "Our goal in 2018 is to beat the total auction record of $92,500 for the cubbies," says Jo Smith.