Rifat Chadirji, the prominent Iraqi architect, photographer and author, has died in London at the age of 93 after contracting COVID-19.
Born in Baghdad in 1926, he designed more than 100 buildings across his home nation, and was often referred to as the father of modern Iraqi architecture.
Among his more famous works are the Tahrir Square Freedom Monument (1961), the Central Post Office in Baghdad (1972) and the arched Monument to the Unknown Soldier (1959) in Baghdad's Firdos Square, which was demolished and replaced with a statue of Saddam Hussein in the early 1980s.
Chadirji was a co-founder of the architectural and engineering practice Iraq Consult.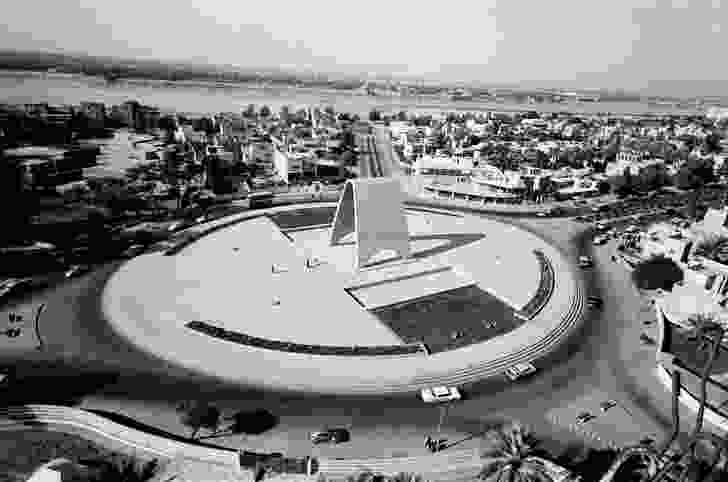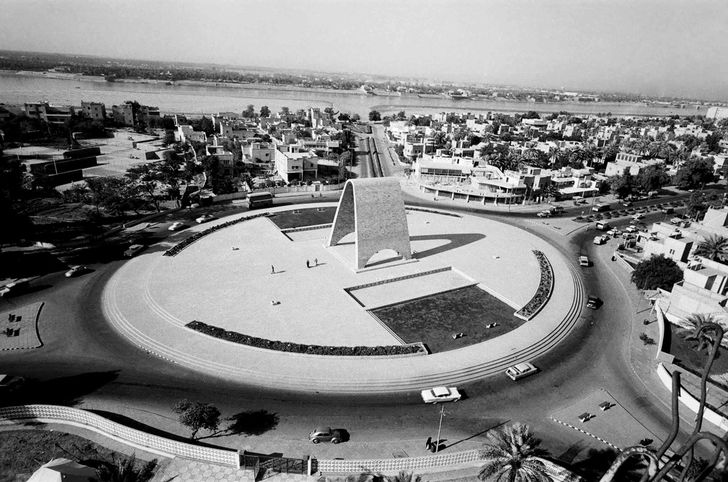 An obituary published on the architect's website notes that "Rifat's works are international in their concept and technology, but regional in their character.
"He saw the best architecture as an interaction between social needs and social technology, which was the subject of his best-selling book Concepts and Influences: Towards a Regionalized International Architecture."
His buildings, such as the Hussain Jamil Residence (1953), Tobacco Warehouse (1965), the Rafiq Residence (1965) and the Central Post Office (1975), were informed by Iraqi practices of temperature control and also employed used ancient Iraqi motifs.
In 1974, at the age of 48, Chadirji was jailed for life for refusing to work on a government-funded project during the Ahmed Hassan al-Bakr presidency. But he was released after two years when Saddam Hussein came to power and served as Hussein's architectural consultant for Baghdad City Planning between 1982 and 1983.
Chadirji was a also prolific photographer, and amassed an archive of 80,000 photographs documenting social life in Iraq from the late 1950s through the early 80s.
He moved to Boston in the 1980s where he taught philosophy at Harvard University, before permenently relocating to London.
He was elected an honorary fellow of the the Royal Institute of British Architects in 1982 and of the American Institute of Architecture in 1987. He received the Chairman Award of the Aga Khan Award for Architecture in 1986 and the Tamayouz's Lifetime Achievement Award in 2015.
On his 90th birthday, the Tamayouz Excellence Award launched the Rifat Chadirji Prize for Architecture, a "thematic and international competition focusing on design proposals responding to local challenges and opportunities."
In a forward to Chadirji's 1984 book Concepts and Influences, American architect Robert Venturi wrote,"Let us architects acknowledge our problems and make art of them. Let us accept our fate and celebrate our art as beautifully as Rifat Chadirji celebrated his."
Related topics