Technology company Apple has unveiled concept designs of a proposed "global flagship" store at Melbourne's Federation Square designed by Foster and Partners.
The building will replace the existing Yarra Building and will comprise a two-level glass box pavilion with a "sculptural quality [and] metal cladding and stone flooring complement the adjacent buildings and plaza."
Federation Square is a government-owned collection of buildings and a public space, designed by Lab Architecture Studio and Bates Smart, which was completed in 2002. It is currently home to a number of public institutions including the National Gallery of Victoria, the Australian Centre for the Moving Image, and the public broadcaster SBS.
The square is one of Melbourne's most significant public spaces. In a review for Architecture Australia following the opening of Federation Square, Graham Grist wrote that the square is "Melbourne's own Sydney Opera House and even some of the lost political space of the new Federal Parliament."
The Yarra Building is currently home to the Koorie Heritage Trust, which will be relocated to the neighbouring Alfred Deakin Building at the square.
The building will have a smaller footprint than the existing Yarra Building, which the proponents say will create 500 square metres of addition public space and create better connections to the Yarra River and Birrarung Marr. It will also open up more public space in front of the square's large projection screen.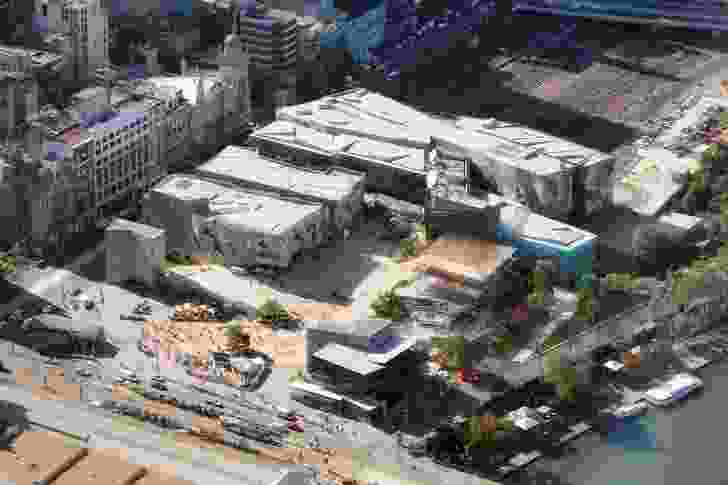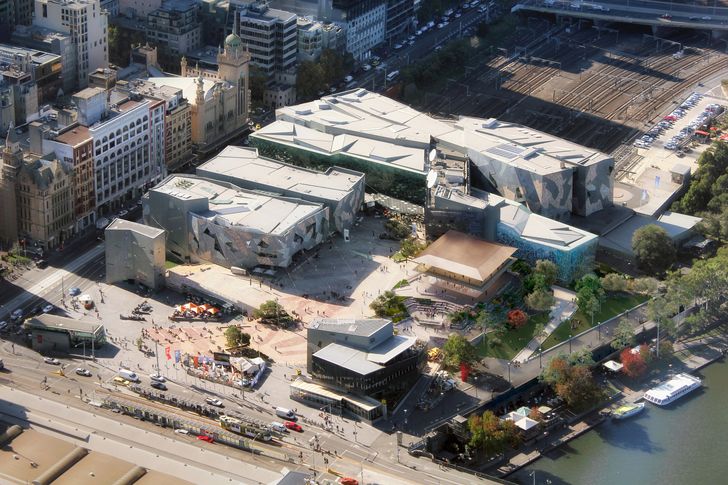 In a statement, Federation Square's management said, "Federation Square lead architect Donald Bates and Victorian government architect Jill Garner have been involved in the planning and consideration of the project and have endorsed the proposed design."
Donald Bates said, "Apple Federation Square respects and expands on the original vision for the site, with more public space, extensive landscaping and better access to the river allowing more people to enjoy this renowned civic, cultural and commercial hub."
The announcement of the Federation Square flagship store marks the end of Apple's decade-long search for a central city retail location in Melbourne. In November 2016, The Age revealed Apple had been in "secretive negotiations with Federation Square's management and the state government to take over and demolish the Yarra building in the square."
Apple says the proposed store will be its "most significant store in the Southern Hemisphere."
The move has already proved to be highly contentious. Melbourne writer James Norman wrote in The Age, "Allowing access to such a significant public site to one of the biggest US mega-corporations will irrevocably change the character of Fed Square from a thriving and diverse public square and vital cultural precinct to something more akin to a generic shopping mall."
The store is the latest in a number of buildings designed for Apple by Foster and Partners. Among these is the recently opened Apple Park headquarters in California, which cost over $6.5 billion.
The store will begin construction in 2019 and is expected to open in 2020.
Related topics