Australia's prime minster Malcolm Turnbull has announced a new minister for cities in the ministerial reshuffle.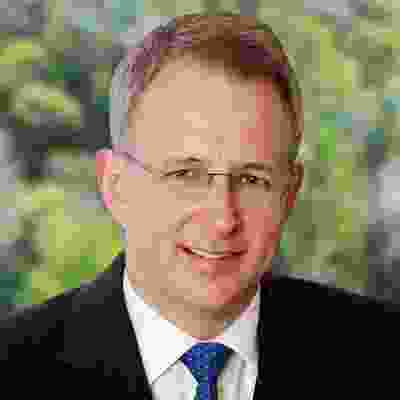 Paul Fletcher will expand his current portfolio to become the Minister for Urban Infrastructure and Cities.
"[He will be] charged with ensuring the government's infrastructure program meets its objectives of reducing congestion and improving the liveability of our cities," Turnbull said at a press conference. "He'll also continue the delivery of City Deals with state and local governments around the country."
Australia is an intensely urbanized country. The most recent State of Australian Cities Report (2014-2015) found 75 percent of Australia's population lives in the 20 largest cities, well above the global average of 54 percent living in urban areas.
City Deals are a tripartite arrangement between federal, state and local governments to deliver infrastructure and building projects. Currently there are three city deals in place to deliver a sports stadium designed by Cox Architecture in Townsville; a new Launceston campus for the University of Tasmania masterplanned by McBride Charles Ryan; and a new airport for Western Sydney that is yet to be designed.
Fletcher is the member for Bradfield, an electorate in Sydney's upper north shore. The electorate is named after John Bradfield, the chief engineer of the Sydney Harbour Bridge.
Fletcher was appointed Minister for Urban Infrastructure in July 2016.
He will replace Angus Taylor who was Assistant Minister for Cities and Digital Transformation. Assistant ministers are designated as parliamentary secretaries. Taylor's role marked the loss of the Minister for Cities role just six months after its creation.
Taylor will become the new Minister for Law Enforcement and Cyber Security under the new Home Affairs super-ministry. Michael Keenan, formerly Minister for Justice and the Minister Assisting the Prime Minister for Counter-Terrorism, will become Minister Assisting the Prime Minister for Digital Transformation.
Malcolm Turnbull first announced the creation of a cities portfolio shortly after becoming prime minister in September 2015, and appointed South Australian MP Jamie Briggs as Minister for Cities and Built Environment. It was the first time since 1972 both major parties had a cities portfolio with Labor MP Anthony Albanese as Shadow Minister for Infrastructure, Transport and Regional Development.
Briggs was forced to resign from his position following allegations made by a female public servant about his inappropriate behaviour towards her during an official visit to Hong Kong.
Related topics