A 21-storey office tower will be built on Melbourne's riverfront at Southbank under a masterplan to transform the prominent precinct by Fender Katsalidis.
The $800 million project will see the existing mid-rise Southgate shopping centre and dining complex demolished to make way for the commercial tower.
Working in collaboration with Oculus, Fender Katsalidis plans to redevelop both the built and urban form of the precinct, which is located directly across the river from Flinders Street Station.
The tower will accommodate 39,000 square metres of net lettable area and approximately 10,000 square metres of retail spaces.
The "sculptural" form of the tower will complement the existing Herald and Weekly Times building and IBM tower in Southbank.
As a response to the lack of green spaces in Southbank, the project will include 2,000 square metres of publicly accessible parkland, including an elevated park and a further 2,000 square metres of landscaped open spaces.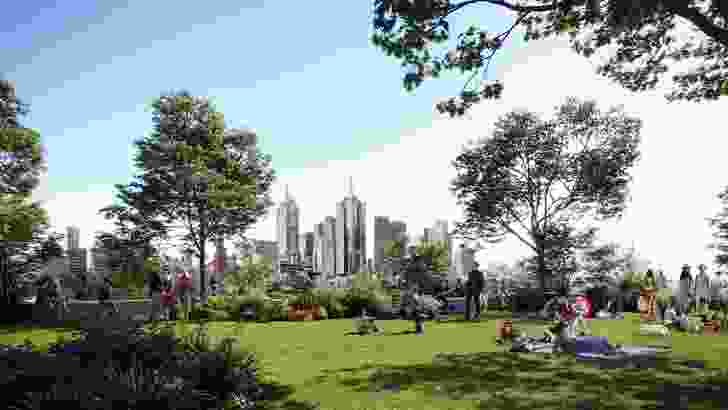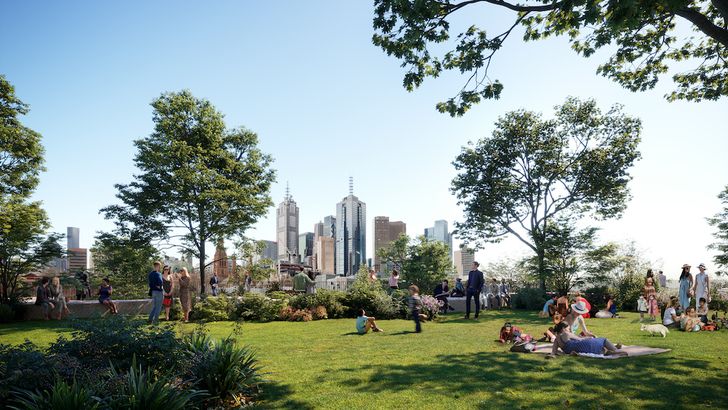 The masterplan intends to generate greater public engagement with the riverfront as well as link to the neighbouring Arts Centre Precinct and wider river promenade, which the City of Melbourne also plans to revitalize.
"The new Southgate precinct is intended to improve the lifestyle, work and entertainment experiences of residents, workers and visitors alike. Our design outcome will facilitate greater connectivity between people and place, and serve as a destination to be enjoyed for many decades to come," said Nicky Drobis, director of Fender Katsalidis.
"Integral to our plans is the creation of informal and open spaces where people can meet. These are complemented by the more formal commercial spaces in the tower's offices and its retail podium."
The site's owner ARA Australia hopes the project will create "a first for Melbourne."
Rohan Neville, ARA Australia's head of asset management said, "The new Southgate will create a unique opportunity to connect with nature alongside and overlooking the river – an opportunity lost up to this point in time."
Related topics