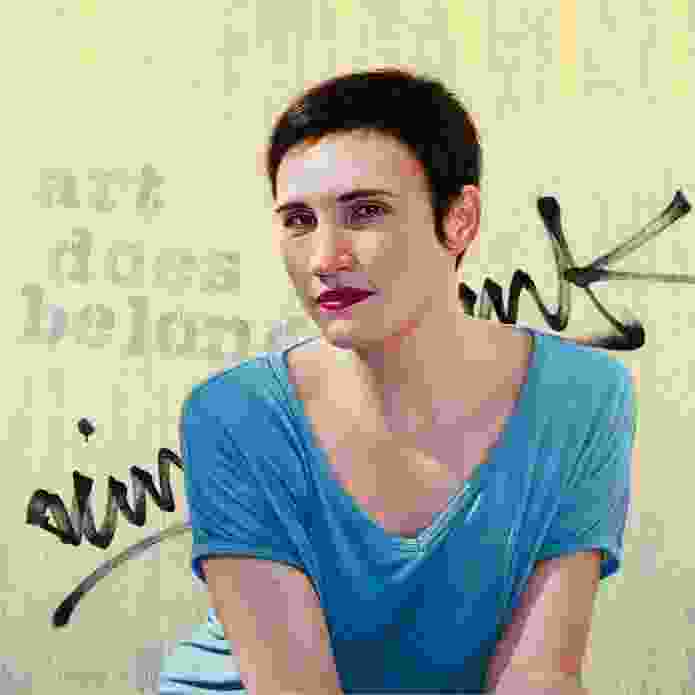 From an early age, Fenella Kernebone has been talking about art in public forums. After starting out at 2SCR radio, she then worked at the ABC on Triple J's radio program Artery, at SBS TV on The Movie Show, and more recently on ABC TV's Art Nation, a magazine-format show that aired on Sunday afternoons and covered the breadth of art from around the country.
When Kernebone began hosting By Design on Radio National early in 2012, the focus of her content moved from arts to design. But this was not an unnatural shift – apart from the fact that Art Nation regularly covered these topics, Kernebone can apply a knowledge and appreciation of design and architecture that was planted early in her childhood.
"My mother was a massive Australian history nut," Kernebone explains. "She was an Australian history and English teacher. I grew up in a Victorian house in Sydney surrounded by antiques. She also had this wall of coffee table books all about Australian colonial design and architecture."
It is immediately obvious that Kernebone is good at talking, and curious about all aspects of art, life and culture. She speaks as easily about what we can learn from the slums in India as she does about the new Museum of Contemporary Art in Sydney.
Kernebone works on By Design with Janne Ryan, who has been the producer since the program began six years ago. Ryan brings contacts and expertise to the team and the pair sits down every week to decide on that week's program. They have introduced a new format that includes a panel discussion on a particular theme at the beginning of each show. One of the guests is interviewed, then the theme is opened up to the panel for general discussion. "Sometimes it's predicated by who's around," Kernebone explains. "Having Alain de Botton on the show was an opportunity to talk about the spirit – how you can sustain your spiritual life within our cities, within our domestic sphere and within our community. He's just written this really great book called Religion for Atheists."
Discussing a theme like this in front of a panel, and doing so on a radio program, is the perfect way to inspire ideas. Without the visuals that you get from television, radio gives listeners the opportunity to really hone in on concepts – something Kernebone is obviously enjoying. "It's so immediate," she says. "You can think about the idea, talk about it, spend twenty minutes talking about it with people who really understand, and it's fascinating. I'm really enjoying it because it really is a much bigger picture. We're talking about how we live and how we sustain ourselves within our cities."
Source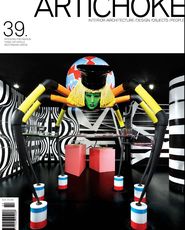 Issue
Artichoke, June 2012
Related topics