The final tower in a set of three designed by Renzo Piano Building Workshop for Barangaroo South in Sydney has been approved by NSW's Independent Planning Commission (IPC).
The three towers, which make up the One Sydney Harbour development, will each be predominately residential and located to the south-east of the site of the under-construction Wilkinson Eyre designed Crown Casino hotel tower.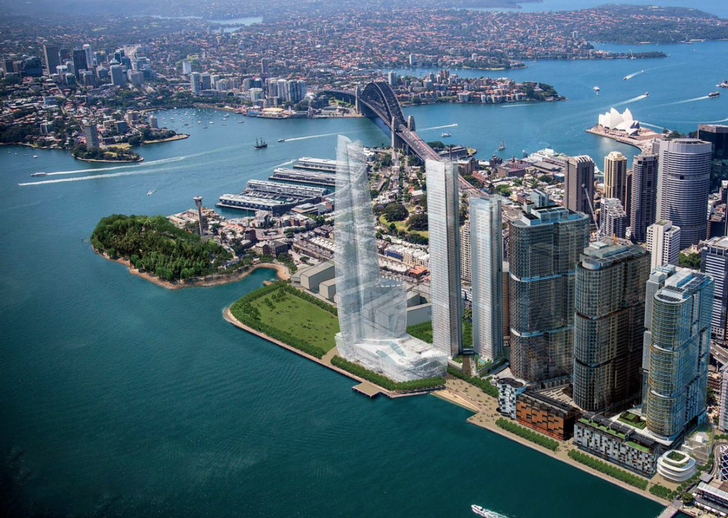 The 250-metre-tall R4A tower and the 210-metre R4B tower were approved in two State Significant Development applications in late 2017. The development application process for the final tower, fronting Hickson Road, was delayed following feedback from the community and public agencies. The R5 tower is the shortest of the three at 30 storeys (107-metres), with a two-storey retail podium.
The tower will contain 167 apartments sold on-market, and 48 apartments reserved for key worker accommodation.
According to the practice's design statement, the towers' design is inspired by Sydney Harbour's "constant kaleidoscopic motion of colour and sparkle," as captured in a 1992 photograph by David Moore. The towers "have been conceived as crystals," with highly transparent facades.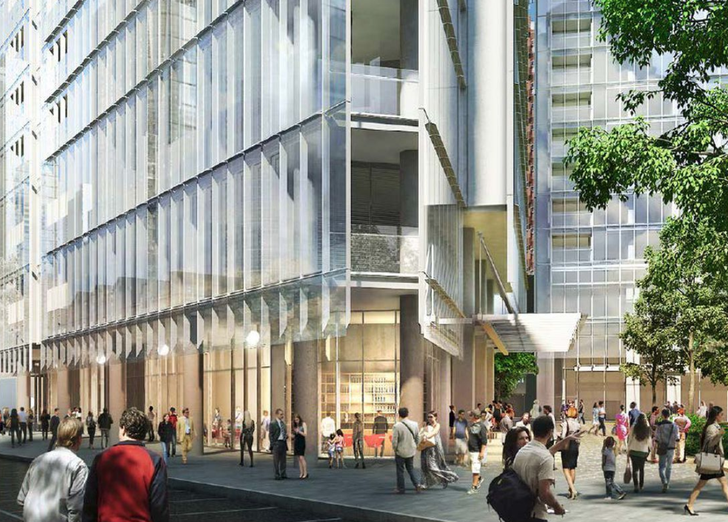 The IPC approved the tower in the face of objections from the City of Sydney, which raised concerns about a range of issues including the tower's built form and particularly the lack of a podium, wind impacts and mitigation, key worker housing management, tower interface with the public domain, non-compliance with the Apartment Design Guide, traffic impacts and car, bicycle and service vehicle parking provision, pedestrian connectivity, construction impacts, noise mitigation, crime prevention and securing retail fitout via separate approvals.
The proponents of the project told the commission that "the change of the tower built form from a podium to shear façade (to part of the Hickson Road elevation) is appropriate as transition acts as a marker to the opening in the Hickson Road street wall, announcing Hickson Park."
Related topics