The finalists for the 2018 Dulux Colour Awards have been announced. This year, a record-breaking 305 entries have been narrowed down to a field of 124 finalists in nine categories.
Now in its 32nd year, the program recognizes the creative and outstanding use of colour across commercial and residential spaces in Australia and New Zealand.
Andrea Lucena-Orr, Dulux colour planning and communication manager, said, "Architects and designers have really pushed the boundaries with colour application to create uplifting, engaging – and often thoroughly surprising – interior and exterior spaces."
"Darker tones of black and charcoal continue to dominate in commercial and exterior spaces, but this year they've been punctuated with fun, vibrant accents of red, yellow and lime green in the form of paneling, door and window trims. There's an unmistakable sense of 80s nostalgia creeping in.
"At the other end of the spectrum, we're seeing a trend towards softer, warmer palettes in commercial interiors – chalky grey-greens, diluted pinks and earthy terracotta that add character and a cocooning vibe.''
The panel of judges that will select the winners comprises Miriam Fanning (founder and principal interior designer, Mim Design), David Hicks (director, David Hicks), Katelin Butler (editor, Houses), David Flack (founder, Flack Studio) and Murali Bhaksar (design director, Boon Goldsmith Bhaskar Brebner Team Architects (NZ)).
The winners of the 2018 Dulux Colour Awards will be announced at a gala event in Melbourne on 10 May at the National Gallery of Victoria.
2018 Dulux Colour Awards finalists:
Commercial Interior: Workplace and Retail
B and S HQ – Buck and Simple
Bank of Melbourne Head Office – Geyer
Bold Meets Boho – A1 Office
Bunjil Place – FJMT
Dealcorp – Plus Architecture
Durham Hall – Paul Davies
Finder.com.au – PMG Group
Gold Coast Suns Elite Training and Administration Facility – BVN
Inspiration From the Body Creates Office with a Heart – A1 Office
Jacky Winter HQ – Nest Architects
Lizunova Fine Jewels: The Sapphire Room – Hava Studio
March Studio Abbotsford – March Studio
Professionail Hornsby – Jason Byrne Design
PwC Melbourne Client Collaboration Floors – Futurspace
Red Energy – Carr
RMIT Student Zone – Hinge Architects
Williams Burton Leopardi Studio – David Burton Leopardi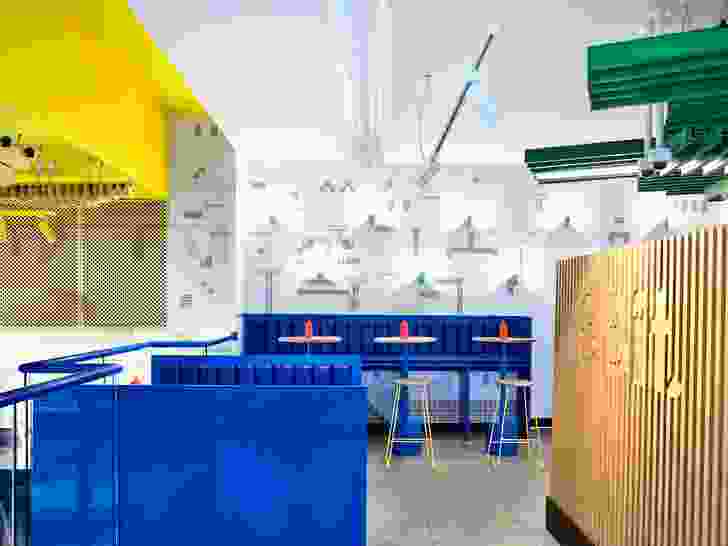 Commercial Interior: Public and Hospitality
8 Bit Little Collins – Architects EAT
Adelaide Paediatrics Supergym – Woods Bagot
Anchorage Port Stephens – Altis Architecture and ID Studios
Bad Love Club – Boarch
Frankston Primary School Early Learning Centre – Chaulk Studio
HWKR Food Centre – Craig Tan Architects
Kindred Midwifery, Obstetrics and Gynaecology – Design Folk Architecture and Interiors
Kung Fu Burger – Elvin Tan Design
Lady Wigram Retirement Village – The Club House – Kirkcaldie Interiors
Mt Erica Hotel – Bergman and Co
Our Lady Mercy Catholic College – Fulton Trotter Architects
Radium – Honour Creative
Saint Francis Xavier Cathedral – Hopkinson Painting
Scape – Foolscap Studio
St Paul's Anglican Church – Paul Davies Pty Ltd
Sweet Sour Salt – Source Architects
The University of Queensland Engineering, Architecture and Information Technology – Woods Bagot
The Wayward Pigeon – RM Designs
Tulip Coffee – CoLAB Design Studio
Victorian Comprehensive Cancer Centre – McBride Charles Ryan, Silver Thomas Hanley and Design Inc.
Wagaya – Span Design
Wahi – Bespoke
Wallace and Gromit and Friends: The Magic of Aardman – Anita Gigi Budai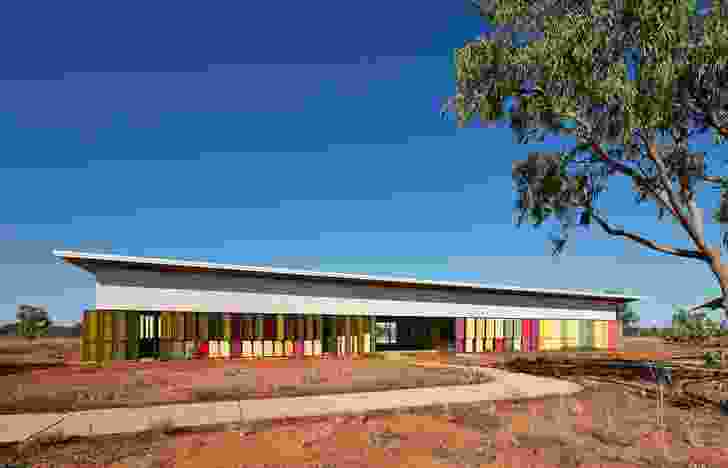 Commercial Exterior
Amrose Treacy College Senior School Precinct – Fulton Trotter Architects
BNZ Centre – Sheppard and Rout Architects
Elements of Byron – Shane Thompson
Fitzroy Crossing Renal Hostel – Iredale Pedersen Hook Architects
Kangaroo Bay Pavillion – Preston Lane Architects
Monash Transport Interchange ­– John Wardle Architects Commercial Exterior
Roxy Theatre – Melissa Allen Designs
St Michael's Parish School – Y2 Architecture
Wondai State School Resource & Technology Centre – Macksey Rush Architects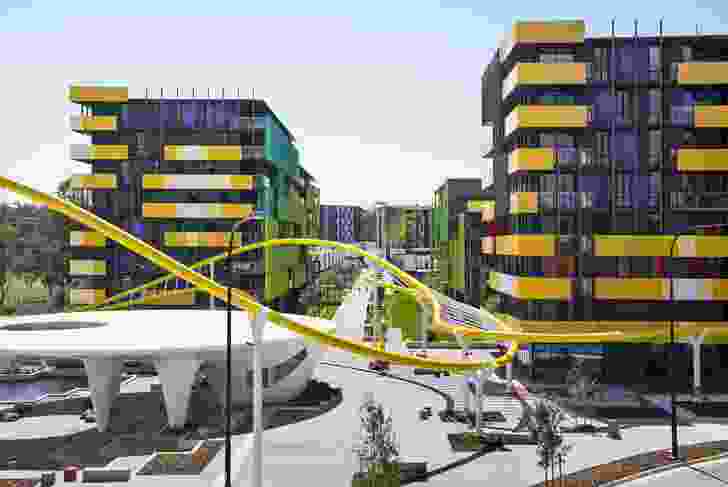 Multi Residential Exterior
5 Sam Sing Street – Collins and Turner Architects
Bristol Apartments – MGS Architects
Parklands – Arkhefield, ARM and Archipelago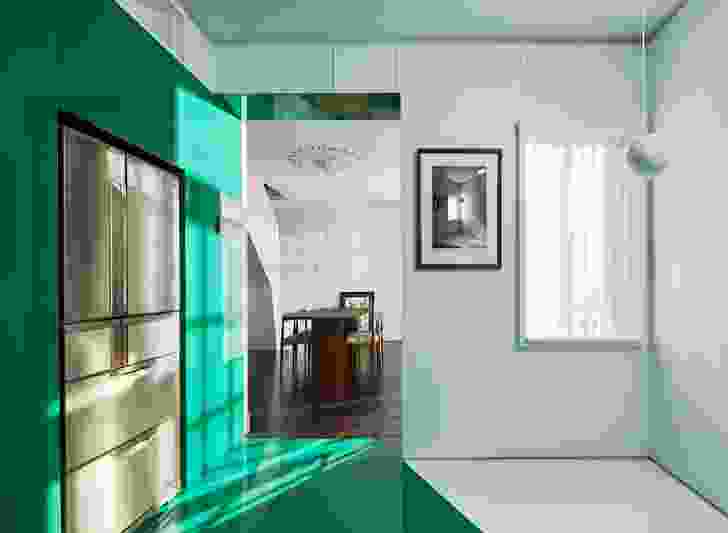 Multi Residential Interior
Lt Collins Apartment – DE.ARCH
Middle Burke – C and K Architecture
North Perth Townhouse – Simon Pendal Architect
Parklands – Arkhefield, ARM and Archipelago
The Old Central Fire Station – Elemento
Waymouth Street Student Accommodation – Hayball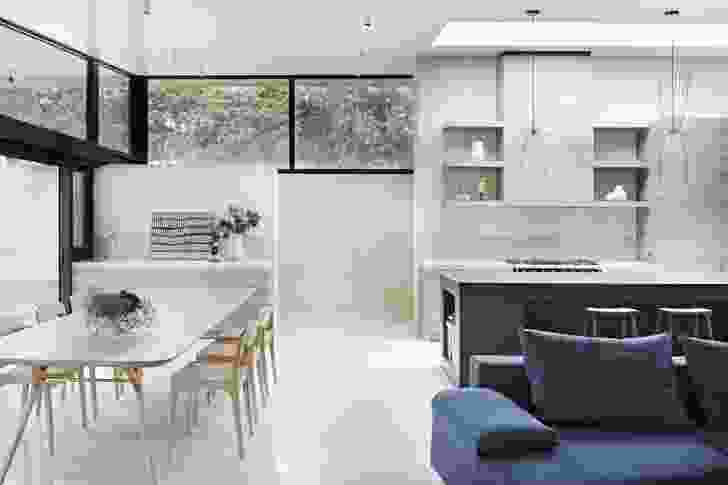 Single Residential Interior
Amarelo Terrace – Arent and Pyke
Bangalow – Louise Walsh
Barney – Bayley Ward
Beechworth Residence – Doherty Design Studio
Brickface – Austin Maynard Architects
Deco:D – CHEG Architecture
Duggal Residence – Indigo Design
East Malvern House – Made By Cohen and Penny Kinsella Architects
Elsternwick House – Fiona Lynch
Fiddlesticks – BayleyWard
Fitzroy North Townhouse – Lisa Breeze Architect
Joyful House – Mihaly Slocombe
Layer House – Robson Rak Architecture and Interiors
Malvern Victorian Italianate – Brownlow Interior Design
Manly House 1 – Emma Mitchell Architects
Modernist Wonderland – Wowowa Architecture
Netherlee – Carole Whiting Interiors
Peekaboo House – Carter Williamson Architects
Percy St – Bagnoli Architects
Reid House – Austin Design Associates
Roseville Residence Interior – The Little Design Corner
St Georges Road – BayleyWard and Larritt-Evans
Studio 1 – Agius Scorpo Architects
Surrey Hills House – Fiona Lynch
Terrarium House – John Ellway Architect
The Matlock House – The Stylesmiths
Triangle House – Molecule Studio
Villa d'Arte – SJB Interiors
Y Residence – Chalk Lane Interiors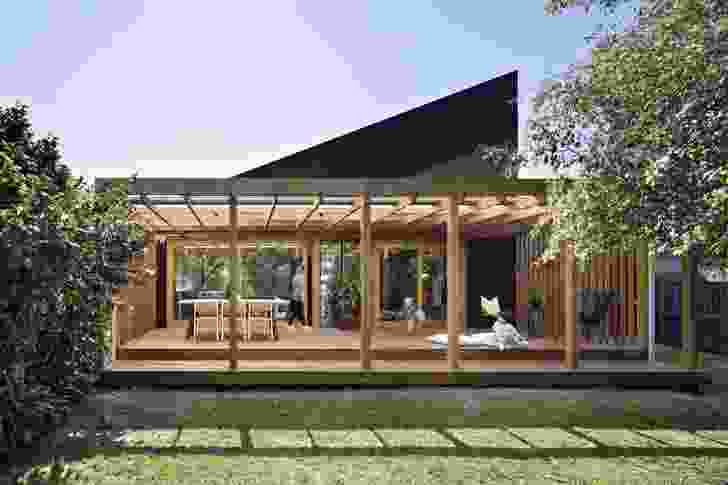 Single Residential Exterior
Albert Park Curved Pleated Facade – Ade B Architects
Amado – McSteen Tan Architects
Beach House – Colour and Light Interior Design
Classic Mosman – Ann King Design
Joyful House – Mihaly Slocombe
Macedon Barn – Adam Kane Architects
Manly House 1 – Emma Mitchell Architects
Martin Residence – Honed Architecture and Design
Rennie Street House – Architect Hewson
St Joseph's – McKinney and Windeatt Architects
The Family Bach – Cymon Allfrey Architects
Tree Villa – Matter
Treetop Studio – Aileen Sage Architects
Woodlands – Refined Edge by Brian Burke Homes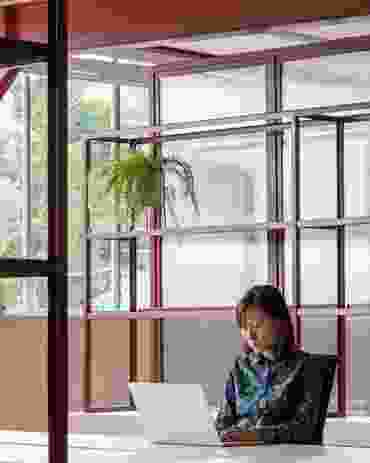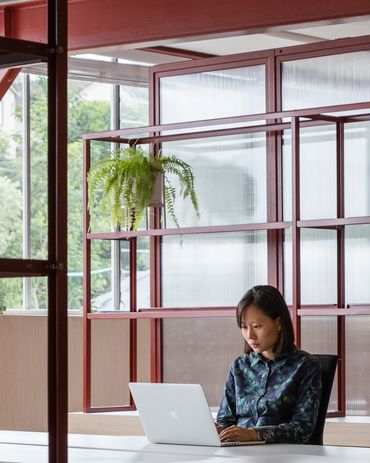 International
BNZ Centre – Sheppard and Rout Architects
Crimson Education Office – OPL
Duggal Residence – Indigo Design
Ferndale House – Inspiration and Co
Lady Wigram Retirement Village – The Club House – Kirkcaldie Interiors
Pineapple Bar – Brendan Ryan Design
Radium – Honour Creative
St Joseph's – McKinney and Windeatt Architects
The Family Bach – Cymon Allfrey Architects
The Old Central Fire Station – Elemento
The Wayward Pigeon – RM Designs
Tree Villa – Matter
Wahi – Bespoke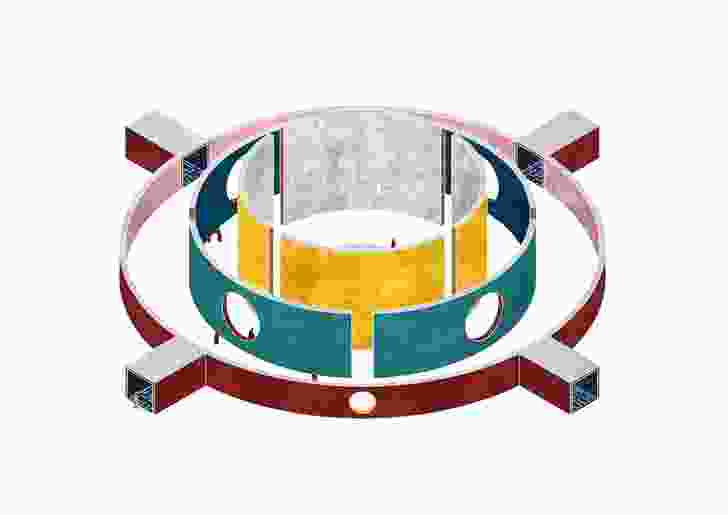 Student (Years 1-6)
Arcade St – Melanie Modafferi
Colour in the Woods – Melvin Dinata (University of Melbourne)
Dettaglio Colore – Lauren Gibbs (AUT University)
East Perth Hill – Amirali Razzaghipour (Curtin University)
Exuberance – Sophie Doe (RMIT)
Fly Away Travel Consultants – Yuanita Kuswara (Holmesglen Institute)
Shrine of Water – Qiyu Chen (University of Melbourne)
The Frankenthaler Apartment – Abbey Hale
The Sleeping Body – Qun Zhang (Melbourne School of Design)
The Sunlight Thinker – Saran Kim (University of Melbourne)