Finalists revealed: Australian Tapestry Prize
The Australian Tapestry Workshop (ATW) has announced the finalists of the inaugural ATW Tapestry Design Prize for Architects.
Architects were invited to design a site specific tapestry hypothetically located at the new Australian Pavilion at the Giardini in Venice designed by Denton Corker Marshall. Entrants were encouraged to consider the emergence of new technologies and materials in their tapestry designs.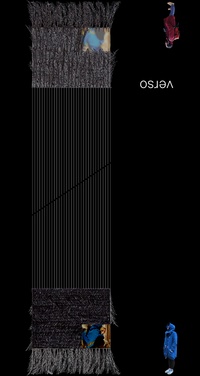 From over 40 entries, 12 have been shortlisted by the selection panel. The finalists are:
Attiwill Lee Penn Scott 
Jonathan Donnelly
Index Architecture (Laura Martires)
Lucy Irvine, Robyn Creagh & Mark Robertson 
John Wardle Architects
Kennedy Nolan
KGA Architecture (Kristin Green & Michelle Hamer)
Muir Mendes (Amy Muir)
Multiplicity in collaboration with Meinphoto
Ainslie Murray & panovscott
Owen and Vokes and Peters with The Letter D
Peter Elliott Architecture and Urban Design
The shortlisted designs will be exhibited at the Australian Tapestry Workshop in South Melbourne, opening on 26 June, 2015, which is also when the winners will be announced. The prizes are: $5,000 for first prize; $2,500 for second prize; $1,500 for third prize; and $1,000 People's Choice.
On the selection panel were: Professor Kay Lawrence AM (chair, University of South Australia), Leon van Schaik AO (RMIT University), Brian Zulaikha (Tonkin Zulaikha Greer), Hannah Tribe (Tribe Studio), John Gollings (architectural photographer) and Jason Smith (Queensland Art Gallery/Gallery of Modern Art).