Finalists in the 2015 Dulux Colour Awards were announced on 24 February. From a record 249 entries, seventy-eight were shortlisted in nine categories. In 2015, two new categories were created – International and Installation & Events – generating entries from across the Tasman and the Pacific region.
The finalists selected by the just are characterized by daring use of colour and graphic patterns. "The theme of 'revealing the artist' was embraced," said Andrea Lucena-Orr, Dulux Colour Planning and Communication Manager, referring to the many instances where designers collaborated with graffiti artists to create bold experimental office interiors.
In the Residential exteriors category, grey tones dominated, acting as a neutral backdrop to natural finishes such as stone, timber and brick, with pops of reds and greens used to highlight key architectural features.
Winners of the 2015 Dulux Colour Awards will be announced on 25 March 2015.
On the jury are: Andrea Wilson (senior associate at ARM Architecture), Hannah Tribe (founding director of Tribe Studio Architects), David Bromley (contemporary artist), Sian MacPherson, (editor of EST magazine) and Simon James (contemporary furniture designer from New Zealand).
The finalists are: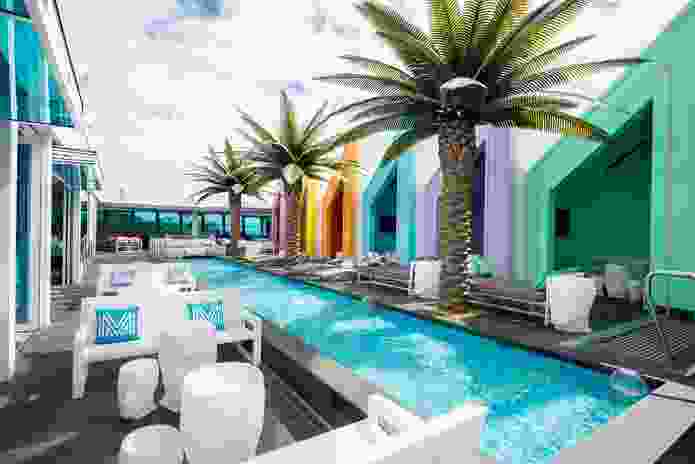 Commercial Exterior
Brompton Pavilion (Vic) – Craig Tan Architects
Clyde Quay Wharf (NZ) – Athfield Architects
Matisse Beach Club (WA) – Oldfield Knott Architecture
Mid North Coast Correctional Learning Centre (NSW) – Bradley Architecture
Monash Medical Centre Northern Carpark (Vic) – Silver Thomas Hanley & Des Holmes Architects
South Morang Zone Substation (Vic) – Georgina Hoad
St Justin's Catholic Primary School (NSW) – Thomson Adsett
Stanmore Library (NSW) – MAKE Creative
Toowoomba Base Hospital (Qld) – Aspect Architects
Warringah Creative Space (NSW) – Michael England
Commercial Interior (Office Fitout and Retail)
East Ivanhoe Travel & Cruise (Vic) – Flack Studio
Flinders Lane Office (Vic) – MRTN Architects
Harris Blake & Parsons (Vic) – Two Design
Kaleidoscope Community Health Services (NSW) – EJE Architecture
Koko Black Indooroopilly (Qld) – Russell & George
Mi9 (NSW) – The Bold Collective
Mil Constructions (Vic) – Doherty Design Studio
National Australia Bank, Docklands (Vic) – Woods Bagot
REA Group (Vic) – Futurespace
Riot Games (NSW) – Futurespace
Wotif Group (NSW) – Futurespace
Wunderman/Bienalto (NSW) – The Bold Collective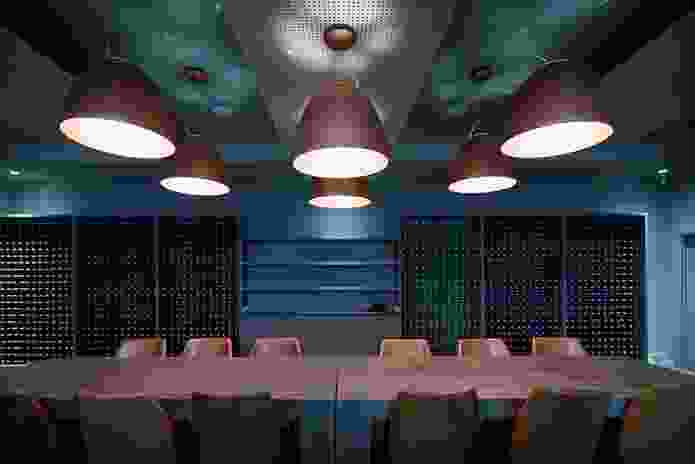 Commercial Interior (Public Space and Hospitality)
ACU Library Refurbishment (NSW) – Big City Design
Catfish (Vic) – Russell & George
CT Building Refurbishment (NSW) – CKDS Architecture
Din Tai Fung Miranda (NSW) – Design Clarity
Entrecotè (Vic) – Flack Studio
Epping Road Childcare Centre (NSW) – Futurespace
Fonda Hawthorn (Vic) – Technē Architecture + Interior Design
Grand Papua Hotel (PNG) – Space Studio
Huxtaburger Prahan (Vic) – Russell & George
Lady Cilento Children's Hospital (Qld) – Conrad Gargett
Mandoon Estate (WA) – Bremick Group
Phamily Kitchen (Vic) – Mathew van Kooy
Rockpool est.1989 (NSW) – Grant Cheyne Design
St Augustine's Kindergarten (NSW) – Wilson Architects
Waiheke Island Artworks and Library (NZ) – Pacific Environments NZ
Installation and Events
Here Now mural, Art & About (NSW) – Numskull
Lexus Design Pavilion (Vic) – Mim Design
The Emperor's Quest, Interpretive Children's Trail, Chinese Gardens of Friendship, Darling Harbour (NSW) – MAKE Creative
Whiti te Ra! The Story of Ngati Toa (NZ) – Craig Turvey
Multi Residential Exterior
Linear Apartments (Vic) – Ascui & Co Architects
Polychrome (NSW) – David Boyle Architect
Viking (NSW) – MHNDU
Single Residential Exterior
Anglesea House 4 (Vic) – Emma Mitchell
Carmel (NSW) – Sharon Gage
Curtain Street (Vic) – Workshop Architecture
Gerringong Lookout (NSW) – Ivy Interior Design
Kingsmill Residence (NSW) – Katrina Hill Design Group
Robb Street House (Vic) – Renae Barrass Interior Design
The Oasis (NSW) – Katrina Hill Design Group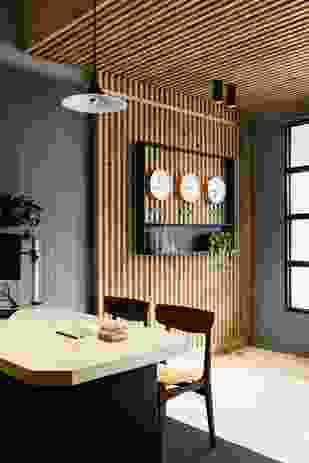 Single Residential Interior
A boy and his dog (Vic) – And Architecture
Anglesea House 4 (Vic) – Emma Mitchell
Beaumaris 60's House (Vic) – Austin Design Associates
Bronte Terrace (NSW) – Arent & Pyke
Courtyard House (NSW) – Aileen Sage Architects
Curraweena House, Clifton Gardens (NSW) – Hare + Klein
Domain Residence (Vic) – Travis Walton
East Melbourne Residence (Vic) – Flack Studio
Lennox Street (NSW) – Alexandra Kidd Design
Local House (Vic) – MAKE Architecture
Manly Beach Pad (NSW) – Brett Mickan Interior Design
McGill House (NSW) – Jacinta Preston
Otaparae (NZ) – SPACE Architecture
The Avenue (NSW) – Arent & Pyke
International
Clyde Quay Wharf (NZ) – Athfield Architects
Isaac Theatre Royal (NZ) – Warren and Mahoney
Koko Black Queenstown (NZ) – Russell & George
Otoparae (NZ) – SPACE Architecture
The Fifth Ship (NZ) – Trent Hiles
Whiti te Ra! The Story of Ngati Toa (NZ) – 3D Creative
Student
Black Box White Cube – Kathleen Duffy (RMIT)
Concealing the Crisis – Amelyn Ng (Melbourne University)
In Search of a Suburban Domain – Nicholas Stathopoulos (RMIT)
Minimal Space, Maximum Living – Elise Convery (Whitehorse)
Out of the East – Tomoki Takei
Victorian Leadership Academy – William Brouwers (RMIT)
Water Based Office Space – Matt South (WINTEC)