Capitalizing on opportunities in the "connection economy" is a great way for small architecture practices to prosper, as the profession struggles to cope with digital disruption and other challenges, according to an Association of Consulting Architects Australia (ACA) forum held in Perth in July. The ACA's Business of Small Practice forum provided insights and tools for architects who are launching, running or growing small practices in a transitioning economy, with a focus on undertaking meaningful work rather than necessarily pursuing growth.
The forum's first event took place at the Whispering Smith warehouse in South Fremantle and was curated by Kate Fitzgerald of Whispering Smith Architects, Michael Gay of MSG Architecture and Emma Brain, executive officer at the ACA. It brought together innovative practitioners and a business coach to share knowledge and swap ideas.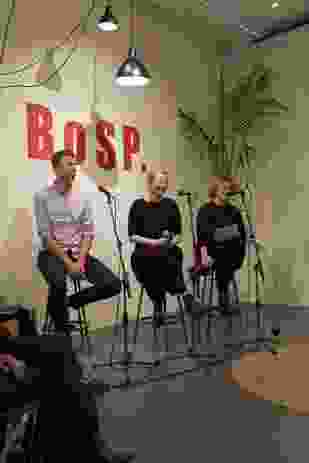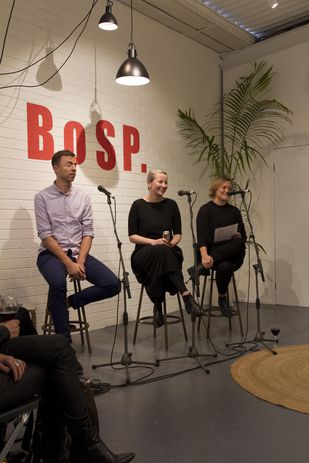 Keynote speaker Monique Woodward from Melbourne's Wowowa explained that the firm broke into public projects by identifying several "ideal clients" and presenting unsolicited project scenarios to them as an alternative to participating in unpaid design competitions. "We decided that if we were going to do free work, we'd contact community groups and do pro bono work for them," said Woodward.
That entrepreneurial spirit resulted in two small public projects at Narre Warren Football Club's home ground Kalora Park: new clubrooms and an amenities block.
Wowowa worked with a client on a crowdfunding project for a new swimming pool at St Kilda Beach in 2016. "We produced great graphic images and, as part of the crowdfunding campaign, we've publicly outlined our position: we are interested in public work," she explained. "People can watch the crowdfunding video, which also acts as a marketing tool and presents us in a different way."
As part of their journey, she said, it has been essential to define and share the Wowowa ethos and to delegate communications and administrative tasks to dedicated employees. "You can't do it all yourself," said Woodward.
The process of building new relationships and maintaining existing ones is crucial in the "connected economy," according to business coach Shelley Walsh from A Little Ray of Sunshine, who presented at the forum. Walsh advised that architects should exploit business relationships using a "referral partner platform." "If you improve the strength of your connections, you are going to achieve financial rewards," she said. She suggested engagement across multiple platforms – social media, blogging, face-to-face meetings and debriefing with consultants and collaborators at the end of a project – as a way of nurturing and growing networks.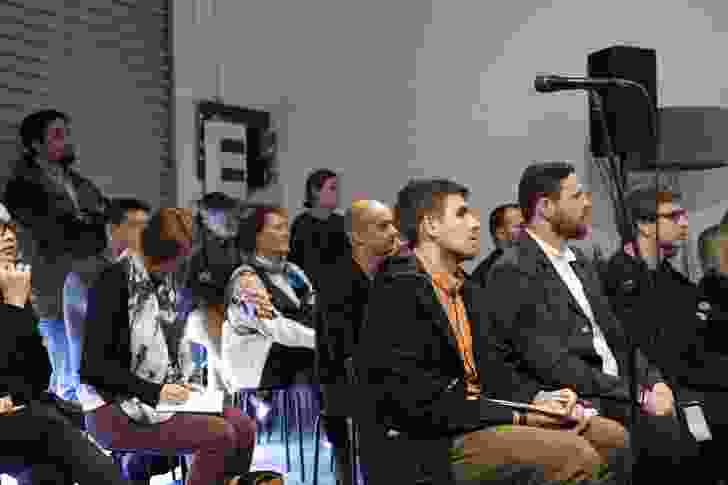 Networking can lead to fruitful business partnerships, according to Kukame McKenzie, design director at Gresley Abas, a medium-sized firm with offices in Perth and Melbourne. McKenzie suggested that small firms could "level up" with bigger competitors to win larger projects using strategic partnerships instead of following a growth trajectory.
"We collaborate with a lot of other architects," he explained. "We are trying to do $30–50 million public projects, so we need to partner with firms that have skill sets or experience that are complementary to ours. In the early stages, we size each other up to understand how both partners work. You are going to be working tightly together for three to four years, so you want to get along, and you also need to demonstrate to clients that you can work together."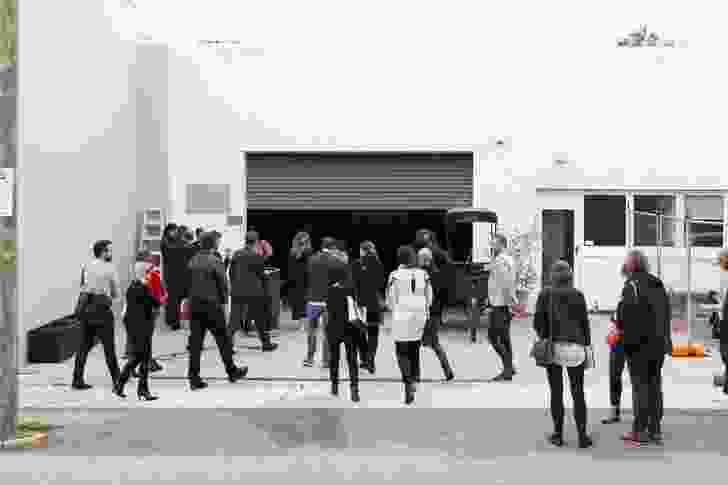 McKenzie also highlighted the importance of advocacy and networking, which offer intangible benefits regardless of the size of the firm, he said. "You want to put yourself out there – and hear what other people say – so you can position yourself as a trusted adviser," he explained. "We do a lot of 'local government matchmaking,' which may not have any tangible benefit for our firm in the short term, but that doesn't matter. The more you can get people together, and share and be generous with your time, the better off you'll be in the long run."
The power of business relationships was illustrated by Perth-based Arcadia Design Studio and its sibling business Assemble, which share offices in Beaconsfield. They work symbiotically on design/build projects for clients across residential, retail, public and commercial sectors. "Rather than planning for growth, we need agility for changing markets," said Arcadia director Amy McDonnell, speaking at the forum. "There is no easy formula or way to calculate fees, because every project requires a unique approach."
Having started Arcadia without a physical base, director Mitch Hill said that committing to leasing studio space quickly paid off by providing a hub for networking and project collaborations. "The studio is now part of the brand as much as the people who work in it," Mitch said. "We have a very healthy office culture. We are heavily reliant on our staff and we want them to know how much they are valued and supported."
The same is true at Wowowa, Woodward said, crediting the firm's WhatsApp group as a source of constant enjoyment. "At all hours of the day there are people on there, yabbering. It's random stuff, site photos, constant conversations," she said. "I find that the most rewarding part of my day, that conversation and dialogue among the team. The team building exercise is really profound and I definitely recommend it. It's culture building at its best."
[Disclaimer: Rachael Bernstone was commissioned by the Association of Consulting Architects to write this article.]