Why did you become an architect?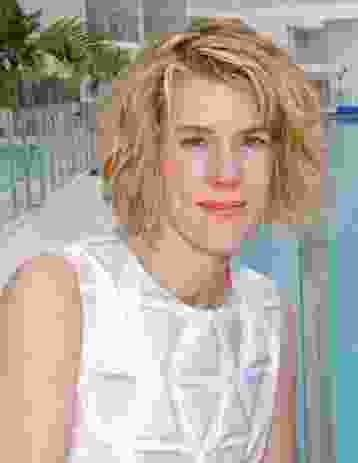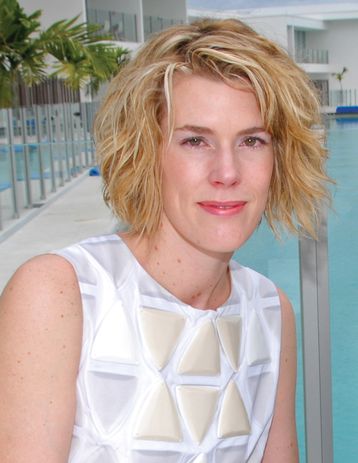 FN: I had a calling. And two weeks preparing farm machinery depreciation schedules during year 10 work experience convinced me that I wasn't going to join the family accounting firm.
What brought you to Singapore?
FN: I first came to Singapore in 1995 to work with Kerry Hill Architects (KHA). My friend Ivan Rijavec had some consultancy work here at the time and knew that KHA was looking for staff, so he hooked us up. My interest in working in Asia was first piqued a few years earlier when a group of us from RMIT met counterparts from the Architectural Association for a workshop in Hong Kong. The scale of the work, the pace, the energy and the lack of constraints really appealed. Although Singapore is culturally quite different from Hong Kong, the vision and drive are the same.
What projects are you working on right now?
FN: I wear a couple of hats: I'm design director of Realys, a design and build company that specializes in workplace projects; and partner with Karen Lim (also ex-KHA) in Atelier Lim and Tan (ALT), a small firm specializing in hospitality architecture. In my Realys role I've just completed the masterplanning of Changi Airport Group's office space (I've been involved in various projects at the airport for the past four years). I'm now kicking off an office fitout for Electrolux in One-North, a suburb masterplanned by Zaha Hadid Architects. At ALT, we've been working on an animal sanctuary sponsored by a Design Singapore grant. This continues an interest I developed during the Australian Wildlife Health Centre and Edithvale Seaford Wetlands Discovery Centre projects I was involved with at Minifie Nixon.
You have worked across a number of sectors in Singapore, from hospitality to education and workplace.
How has Singapore's relationship with architecture changed since you first started practising in the region?
FN: After my original stint in Singapore, I went back to Melbourne for eight years before returning in 2006 to work with Kerry Hill on the UNSW Asia Campus. A notable change over the years has been the Singapore Government's commitment to architectural quality: funding has been provided for bodies like Design Singapore Council, the Singapore Pavilion at the Venice Biennale is very well supported and there are all sorts of scholarships available to young designers. Competitions for significant projects such as Gardens by the Bay and the new national art gallery are becoming more common. Singapore has a unique Metabolist tradition, from classics of the 60s and 70s including the Golden Mile Complex and Pearl Bank Apartments through to contemporary work by WOHA and IPLI Architects, which is now being celebrated.
Who/what are your key influences?
FN: I haven't really grown out of my teenage crushes: Alvar Aalto, Louis Kahn and Roy Grounds. SANAA is a contemporary favourite, as are Australians John Wardle Architects and Owen and Vokes and Peters. Perhaps these could all be classified as "magic realist," and that genre is certainly my major literary influence too.
What is it like to live and work in Singapore?
FN: Professionally, the lifestyle is very similar to that in Australia – the hours are the same, responsibilities similar and opportunities to get involved in the "architecture scene" abound. I'm lucky to have Singaporean family so I live like a local. My husband says "finance people and architects, like Bak Kut Teh and Roti Prata. A bit 'rojak' [eclectic] but it works!" Weekends revolve around entertaining our two-year-old, cool morning visits to Gardens by the Bay and lunches in coffee shops where the Aunties don't mind some exuberance. You need a passport to leave the city, but three or four times a year we fly out to Thailand or Malaysia. North Asia and Europe are also only one flight away.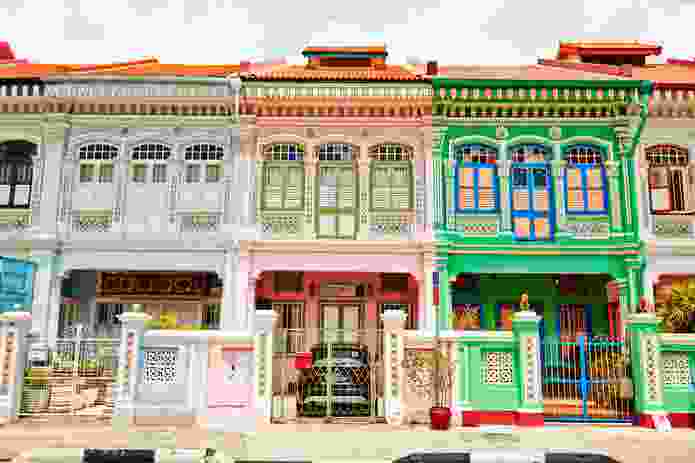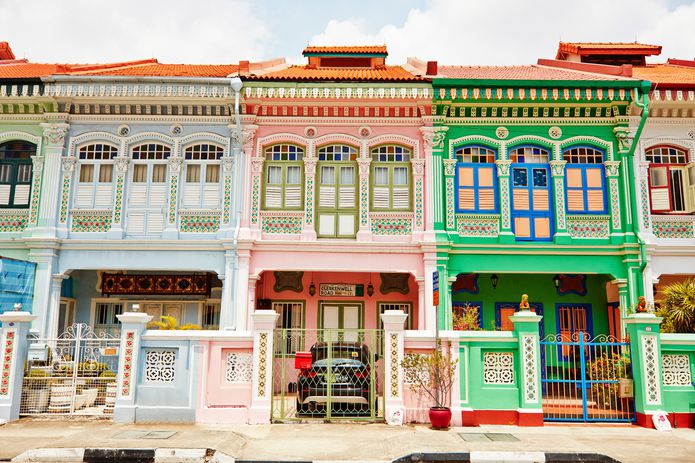 Are there particular districts in the city that excite you?
FN: Singapore is best experienced in the evening when the temperature drops to a "chilly" 27°C. The Peranakan area of Joo Chiat on the east coast has a unique style of colourful shophouse and the streets are vibrant at night with neon lighting. I'm thrilled by the twilight view from Kent Ridge Park, looking west over Pasir Panjang Container Terminal to the cracking towers of Jurong Island. Perhaps not the most eco of outlooks, but true to Singapore's purpose.
What lessons can practitioners in Australia learn from Singapore?
FN: Singapore is the Radiant City: over 80 percent of the population lives in government-developed high-rise apartments, clustered into new towns connected by rapid transit. Architects often believe in these models but the Australian public needs some convincing. Singapore shows that comfortable high-density living is viable, in a particular political context. The tropical climate provokes interesting residential building forms: regulation requires the exposure of all rooms to the envelope, resulting in highly articulated facades. These are often softened by vertical greenery, which is easier to encourage than prevent. SCDA Architects and MKPL Architects design world-class buildings of this type.
What do you see when you look out at the world from where you sit?
FN: The Temple of the Goddess of the Sea, a charming cluster of Chinese-style pavilions that used to be on the foreshore but now fronts a belt of built-up reclaimed land that stretches halfway to Indonesia.
Presented by Singapore Tourism Board. For more information on Singapore, visit the Singapore Tourism Board website.