First architecture and design policy for NSW launched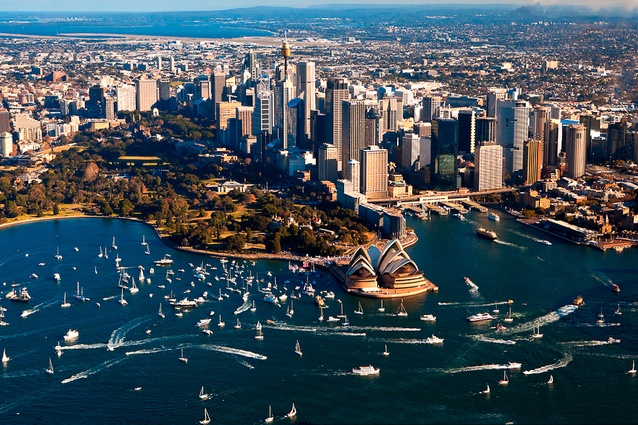 The NSW government has launched its first-ever state-wide design policy for high quality urban design.
Assembled by Government Architect NSW, Better Placed outlines principles, objects and directions for creating well-designed built environments.
"It responds to the concerns of communities and those involved in the development of our built environments about the impact of poor design but also defines how we can make the most of the opportunities that will arise as we develop new spaces and places," said NSW planning minister Anthony Roberts.
The policy defines well-designed built environments as healthy, responsive, integrated, equitable and resilient – establishing a "baseline of what is expected to achieve good design, across all projects in NSW."
"Good design creates useable, user-friendly, enjoyable and attractive places and spaces, which continue to provide value and benefits to people, the place and the natural environment over extended periods. Good design brings benefits socially, environmentally and economically, and builds on these benefits overtime – it adds value."
Better Placed outlines seven key considerations to ensure that the state's cities, towns, public spaces, landscapes and buildings are well designed. These include context; sustainability; inclusiveness, safety and liveability; functionality; "value adding"; and attractiveness.
The policy also defines poor design as not responding to context, poor environmental performance, not inclusive or universally accessible, poor functionality, poor value and poor aesthetics.
The introduction of Better Placed was welcomed by the Australian Institute of Architects.
"The seven objectives in the policy establish the framework for assessing new projects as part of the design review process," said Andrew Nimmo, NSW chapter president.
 Following the NSW government's release of a draft architecture and design policy in October 2016, the government announced a number of amendments to the Environmental Planning and Assessment Act 1979, which included introducing a new object to promote design.
"The [Better Placed] policy also provides the rationale for the 'good design' object we anticipate will be introduced into the planning legislation later this year," Nimmo said.
In a submission on the draft architecture and design policy in December 2016, the Institute called for the NSW Office of the Government Architect "to review all government agency briefs for built environment (or related) projects." 
"The Institute considers that [the government architect] should also have a special role in those development approval processes that lack the normal community consultation process, such as unsolicited proposals and state significant development."
In a restructure of the Department of Public Works in 2015, the role of the Office of Government Architect (as it was then known) transitioned from one of design and construction to one of strategic design advice.
The Better Placed design policy also outlines the responsibilities of the government architect, which included providing strategic advice to state and local governments as well as industry and community, providing advice on procurement and commissioning, strategic commission and leading the design review process.
"The policy is a significant achievement by the NSW government architect following the office's move to the planning portfolio and its strategic focus on design as the key to transforming and improving the NSW built environment," said Nimmo.
Jennifer Cunich, CEO of the Institute, called for similar design policies to be introduced nation-wide. "We believe good design yields a dividend for all stakeholders that is returned not just in the immediate term, but over the lifetime of a well-designed and delivered built environment."
The Better Placed design policy is the first of a number of guidelines and policy to be produced by Government Architect NSW. It will also produce a series of supporting documents for the policy, including design guides, manuals and case studies.
Current best practice case studies include the Bankstown Library and Knowledge Centre by FJMT, Prince Alfred Park and Pool by Neeson Murcutt and Sue Barnsley Design and the Central Park Masterplan by Tzannes Associates and Cox Richardson (initial) and Foster and Partners (amending).
"Further case studies are being prepared and will include residential, affordable housing mixed-use and commercial, education, health, green grid, public art and masterplanning. Examples will best inform how good design works," said planning minister Anthony Roberts.
Government Architect NSW will announce further policies and guidelines by the end of 2018.