I became an employer early in my practice. I wanted to be able to work on multiple things and therefore needed others to draft for me. Essex House is the only project by Austin Maynard Architects (then known as Andrew Maynard Architects) that was created while I was in practice on my own.
My clients, Kerrie and Matt, were friends of friends and were two of the most relaxed and generous people I had ever come across. They gave me a simple brief and left me to it. This is an incredible privilege for a young architect, although I did not recognize it at the time. Like many first projects, Essex is the result of a tug of war between a tight budget and almost boundless architectural enthusiasm and it has too many ideas jammed into one small project. This can often result in a cacophony of partially executed and competing elements, but I am relieved to look back at this project and see a coherent design, despite my lack of editing at the time.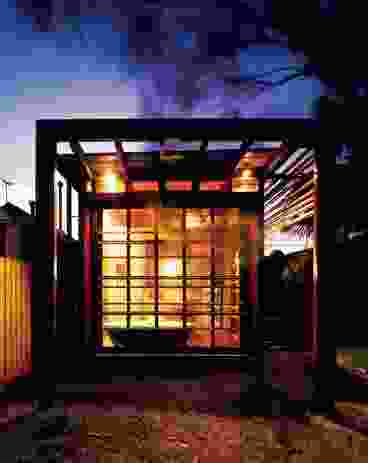 I worked closely with engineer Warren Meyer on Essex House – unfortunately it was the last time that we would work together (Warren went missing during a hike in 2008 and is believed dead. It is a very sad loss to our industry and I think of him often – he was a kind and generous man). During the process I asked him if he had seen the Jeff Goldblum movie The Fly , because I wanted to make a structure that was a lot like the baboon in that movie. Confused yet intrigued, Warren enthusiastically helped me create a structure that was turned inside out – a structure whose rib cage and spine were frighteningly exposed to the outside world. I talked about how beautiful incomplete suburban development is at a stage when there are only pine frames standing in the landscape, before ugly render, inefficient glazing and cheap roof tiles ruin them. We designed a structure that has the timber framing on the outside of the building, not hidden within wall lining. The exterior timber acts as a passive solar-gain screen that blocks out hostile summer sun and washes the interior with warm winter sun. The timber allows the extensive garden to slowly take hold and envelop the building.
I have always been intrigued by malleable and adaptable living space. At Essex I employed glazed garage doors to allow the new living space to spill into the backyard and to enable the bathtub to feel like it is in the garden, a concept that was later executed fully at Cut Paw Paw, where a bathtub sits within the garden in the centre of the house. The garage doors at Essex were an absolute pain to specify, document and coordinate during construction, but I love the way they work. It is an idea that I am proud of, but would never repeat.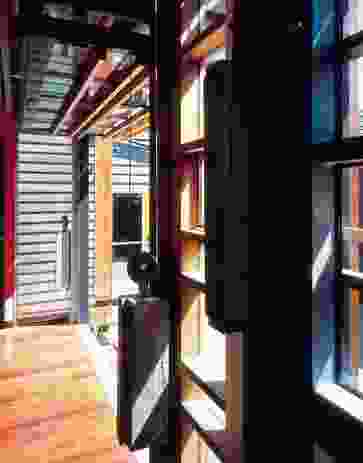 Essex House is a very important project to me. While it did lead to further projects, it is difficult to describe it as the project that launched Austin Maynard Architects. At the time of its completion I was making a name for myself through lots of trouble-making "paper architecture," like the Styx Valley Protest Shelter and my prefab housing ideas. Essex House did lead directly to Vader House, which exploded in popularity and seems to get published everywhere. My plan for Andrew Maynard Architects was always for it to be a diverse ideas lab. With the explosion of Vader House I'd accidentally established myself as "the next big thing" in residential architecture. This was a place that I found surprisingly comfortable and that to my surprise, allowed me to experiment with diverse and often playful ideas far more than I thought possible.
Would Essex House be different if I designed it now? The boring truth is no, it wouldn't be different. Essex employs the same fundamental strategies that all of our homes are governed by: Respect the original structure. Sit next to the old, but don't dominate or overgrow it. Site the structure on the southern boundary, in this case a side boundary. Face the sun and maximize passive solar gain and through-breezes. These are centuries-old sustainable concepts that all homes should employ.
Source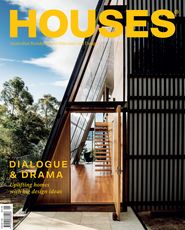 Project
Published online: 26 Apr 2019
Words: Andrew Maynard
Images: Andrew Ashton
Issue
Houses, February 2019
Related topics