In the mid to late 1990s, Michael Christensen and I had an entity called Michael and Michael Design. Neither Michael was yet a registered architect, so we could not label ourselves as such. In hindsight, it was very poor brand definition, and what we actually did was a complete mystery to others. We know this because we received phonecalls asking questions like, "Can you guys do a ladies-style cut and colour tomorrow afternoon?" Sometimes we were tempted to say yes and have a go. We also received drive-by enquiries, such as, "Saw your sign – just wondering if you guys draw plans?" I told him that sometimes we even drew sections and elevations.
Quite soon after, and with the joining of Michael Lavery, we got registered and changed our name to M3architecture.
We were haunted by ghosts of bosses past – one in particular, who resented clichés, formulae and style. He was idiosyncratic and longed for originality. He watched me draw and consistently asked, "Where is the magic?" For the most part, it was all about magic.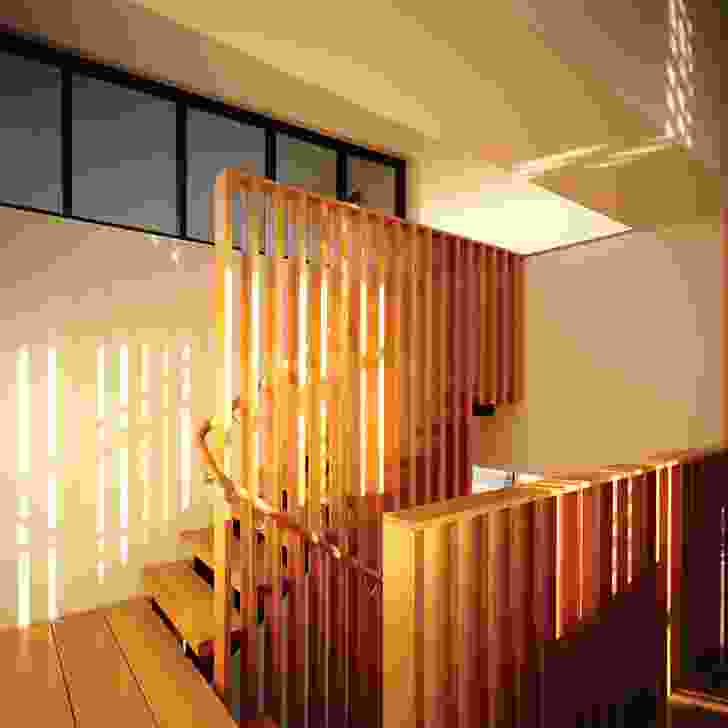 One day in 1999, the phone rang and I could barely understand the guy on the other end of the line. He turned out to be a Scotsman, who had met a girl from Ballina, New South Wales in a bar in Glasgow, and now they had two small kids and a baby. The couple had acquired one of the best pieces of real estate in Brisbane, atop Hamilton Hill, overlooking the city. We competed for the work they wanted to do on the site and true to form for a Scotsman, we won the project on fees.
While what we did was still somewhat a mystery to others, we were going somewhere. At the same time as this project we were designing a garden room of mirrors, a house of oiled timbers channelling mid-century modern design and a university building made of broken bricks. We spoke of project-specific theory, the idea that with deep immersion we might become so much part of the project that our own idiosyncrasies would be camouflaged.
The couple's brief was brief. The Scotsman said, "I want a house that I still love in fifty years!" His wife said, "I don't want to be an architectural victim." We drove around the neighbourhood looking at recently completed houses. "See that? A victim … oh, and look at that. Oh my god, what a victim, poor things …" They were both saying the same thing in their own special and culturally diverse ways.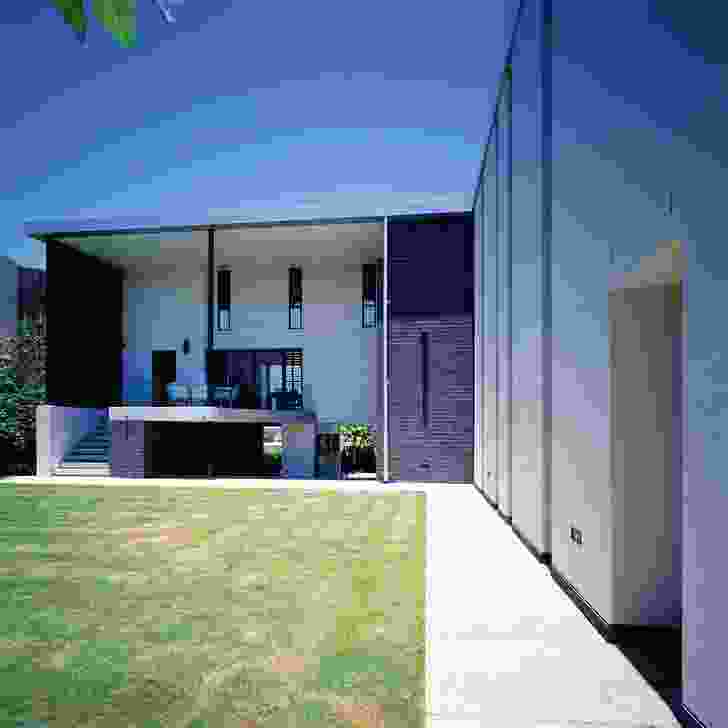 Ben Vielle, now also a director of M3architecture, and I started the project with a healthy mix of self-doubt, excitement and earnestness. We were channelling a range of forces at the junction of Scottish austerity/irreverence, Ballina chic and Hamilton establishment conservatism.
If he had been our client, the house may have ended up as an Arts and Crafts dwelling meets Scottish hilltop castle. Whenever he and I got overexcited, she would call us "victims." If she had been our client, the house would have had a New South Wales beach house contemporary vernacular – all air and glass. Whenever she and I got over-excited he would ask how much it was going to cost. Thankfully the result was a mix of each client's ideas and interests.
I can recall one moment of clarity in the design process. Unlike a lot of properties with incredible views, this property was relatively flat, so we developed an L-shaped house defining a north-eastern play garden, with functions distributed around the L according to desirable proximity to view and the garden space itself. The two legs of the L are on different levels, joined at the half landing of the central staircase.
The result is overtly plain and overtly social. It's a bit like a castle, a bit like a resort, and it's trying to have polite conversation with Hamilton. After all these years, we and the clients still have a laugh together; of all the virtues of immersion, enduring relationships is right up there. That and magic – though we now call it surprise.
Credits
Architect

m3architecture
Qld, Australia
Project Team

Michael Banney, Ben Vielle
Consultants

Builder E. J. Hall Constructions
Building surveyor Brisbane Certification Group
Engineer Mills Engineers
Mechanical and electrical engineers Hawkins Jenkins Ross

Site Details

Location Brisbane, Qld, Australia
Site type Suburban

Project Details

Status Built
Category Residential
Type New houses

Source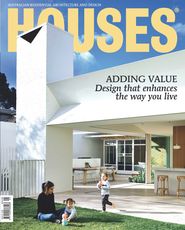 Issue
Houses, October 2016
Related topics