The State Library of Victoria has opened the first of its redeveloped spaces as part of Vision 2020, an $88.1 million transformation designed by Schmidt Hammer Lassen and Architectus.
The State Library of Victoria is made up of 23 individual buildings construct at various times from 1856. Stage one of the redevelopment focuses largely on the eastern part of the complex, facing Russell Street, which housed the Melbourne Museum from 1906 to 1997 and the NGV from 1999 to 2002.
"Our design strategy was to strip these spaces back to their inherent beauty, then add a sense that exciting and memorable experiences will occur within them," said said Architectus director Ruth Wilson.
The original Baldwin Spencer Hall become the Russell Street Welcome Zone, which houses a cafe, a bookshop and a multi purpose meeting and lounge space with 69 seats.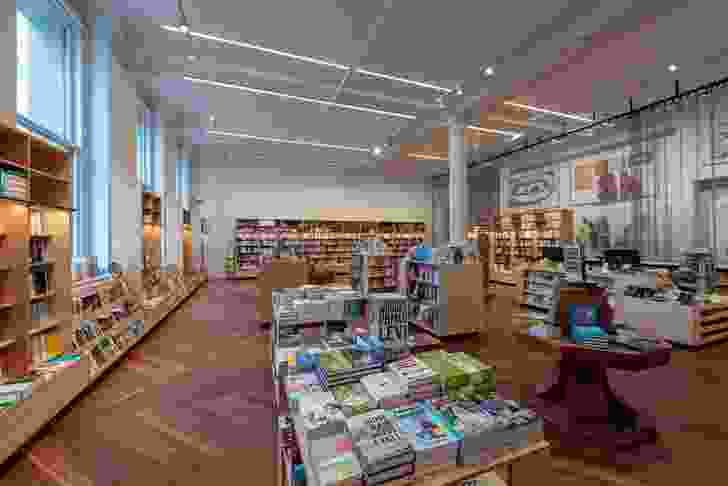 Beside the Redmond Barry Reading Room to the west, which has been left intact, two new reading rooms have been inserted into the former McArthur Gallery and Swinburne building to the south, which housed office spaces for the library's collections staff.
On the north side of the Redmond Barry Reading Room, a new dedicated events space has been inserted in the former Bride building. The Isabella Fraser Room is named after the State Library of Victoria's first employee. In addition, a new 500-square-metre gallery space has also been completed, with its first exhibition due to open in May 2019.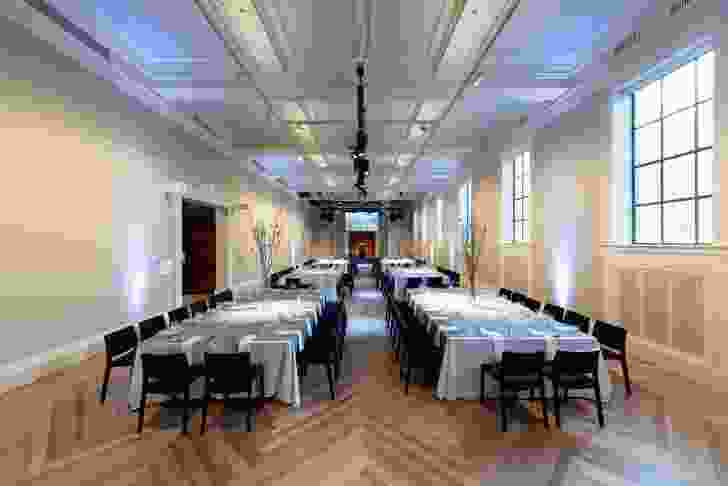 "Architectus was tasked with the opportunity to transform the heritage Isabella Fraser Room, to a space that was both flexible and opulent to cater for grand events such as weddings and corporate functions," said Wilson.
"One of the key design features is the Denmark-imported soft cell acoustic panels in the Isabella Fraser room, but the beautiful herringbone timber flooring is a stand-out complimenting the elegance and ambiance of the building."
Two new entrances are have also been completed: a re-opened historic Russell Street entrance, which has been closed for more than a decade; and a new accessible entrance on La Trobe Street.
The completion of the first stage marks the halfway point in the redevelopment project. The next stage will include the refurbishment of the Queen's Reading Room which will re-open, after it's been closed to the public since 2003, as the Ian Potter Queen's Hall. It will be used as a reading room during the day and a space for special events at night.
When completed, the library will have an additional 40 percent in public spaces and 70 percent in seating.
Victoria's creative industries minister Martin Foley said, "This visionary project will ensure our State Library continues to be a welcoming and inspiring place for all Victorians, as it has been for the past 162 years."