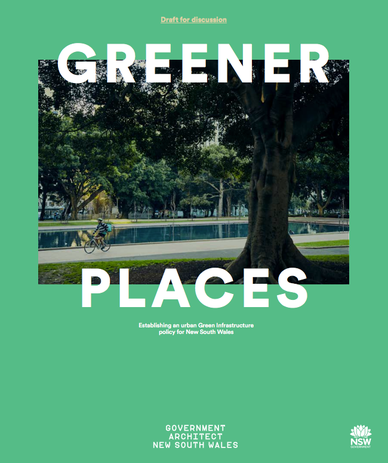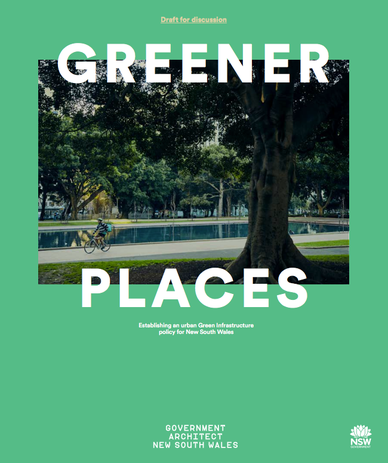 A draft of a state-wide policy on the planning, design and delivery of green infrastructure in urban areas across NSW has been published for feedback from the public.
Greener Places, authored by the Government Architect NSW, argues that green spaces should be understood, developed and managed as a networked piece of infrastructure, rather than as a collection of discrete objects.
It defines green infrastructure as "the network of green spaces, natural systems and semi-natural systems including parks, rivers, bushland and private gardens that are strategically planned, designed and managed to support a good quality of life in an urban environment."
The draft policy builds on the Sydney Green Grid project, a framework to create an interconnected network of open space throughout metropolitan Sydney.
While green infrastructure is present in a number of the state's planning policies, there has not yet been an over-arching document outlining the NSW state government's position on the subject.
The document is a companion to Better Placed, NSW's first-ever state-wide design policy for high quality urban design. It also follows the introduction of an object encouraging "good design" to NSW's planning laws for the first time.
In his foreword to the document, NSW government architect Peter Poulet writes, "We must make landscapes work harder, for many users and improve climate change resilience, through a multifunctional design approach.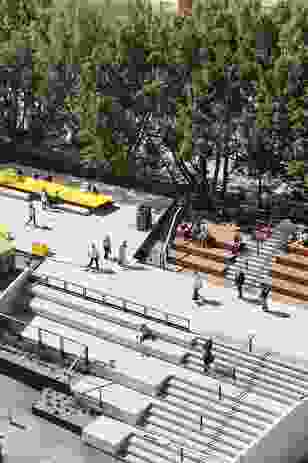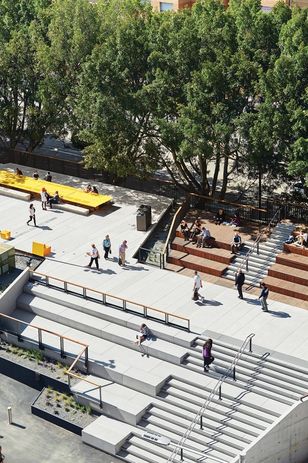 "To achieve this, green infrastructure needs to have a more influential role in the planning of cities and urban environments. It needs to be considered as essential infrastructure at the outset of the design process from strategy, through to concept design, construction and maintenance."
The draft policy lists four principles of green infrastructure: integration, connectivity, multi-functionality and participation. It cites local projects such as The Goods Line by Aspect Studios and CHROFI for demonstrating connectivity and the Sydney Park Water Re-use Project by Turf Design Studio and Environmental Partnership, which combines water re-use, recreation and biodiversity functions on a reclaimed and remediated site in Sydney Park, for demonstrating multi-functionality.
NSW planning minister Anthony Roberts said that the draft policy was part of a push to make the consideration of green infrastructure an integral part of the planning process.
"Well planned green infrastructure is fundamental to ensuring our communities retain a high quality of life and helping our cities remain sustainable, both now and into the future. Green infrastructure is essential infrastructure and should be integrated into all community planning."
Submissions on the draft policy can be made here. A final version of the policy will be published in early 2018.
Related topics