Brisbane City Council has published five speculative plans for the transformation of a golf course north of Brisbane's CBD into a public park.
The council commissioned the "visionary ideas" from five local design practices – Conrad Gargett, Urbis, Lat27, Place Design Group and Tract. The visions are intended to spark conversation and inform a public feedback process currently being conducted by the council, which will be used to inform the preparation of an official draft vision, set for publication in November.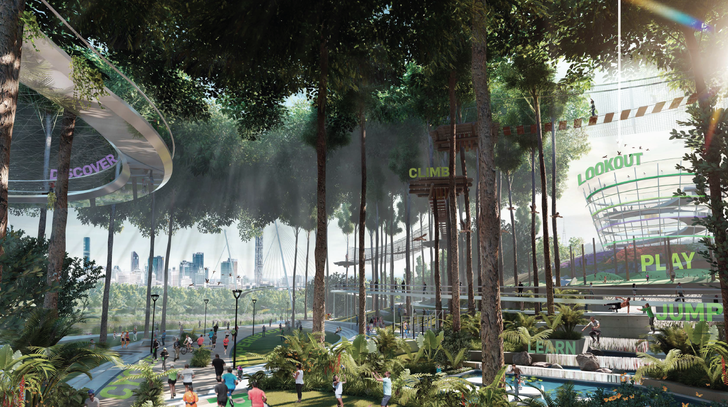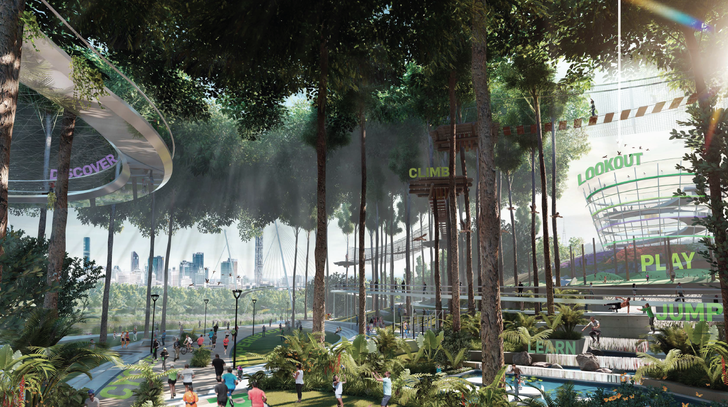 The website hosting the plans notes that "these ideas are not necessarily what will be built or included in the draft vision document but are intended to inspire and capture the attention and imagination of the public about different opportunities for the park in the future."
The park reserve is owned by the council. The 18-hole golf course will be closed to construct the park, which will measure some 45-hectares once complete. The proposals published by the council range from smaller interventions to the construction of large, transformative projects.
Place Design Group's plan would reimagine the original chain of ponds that ran through the park as the "Brisbane Rock Pools," comprising a number of swimming pools, water play areas and waterfall.
Tract's vision includes a restorative park plan, the main built additions limited to a curvaceous auditorium, shared plazas and major exhibition spaces.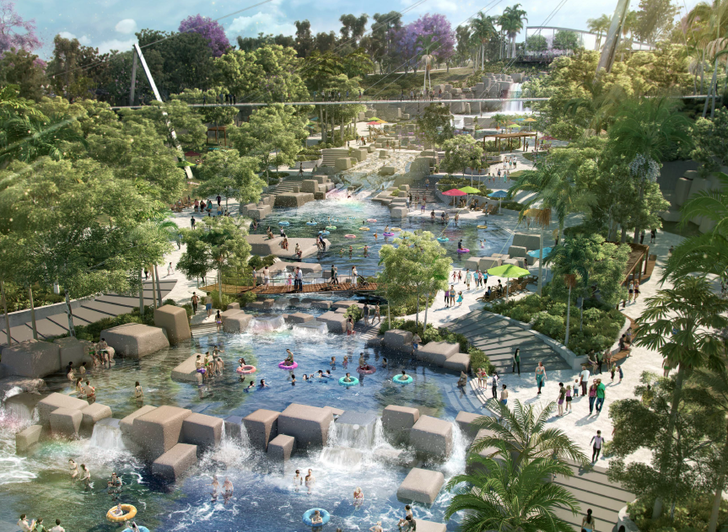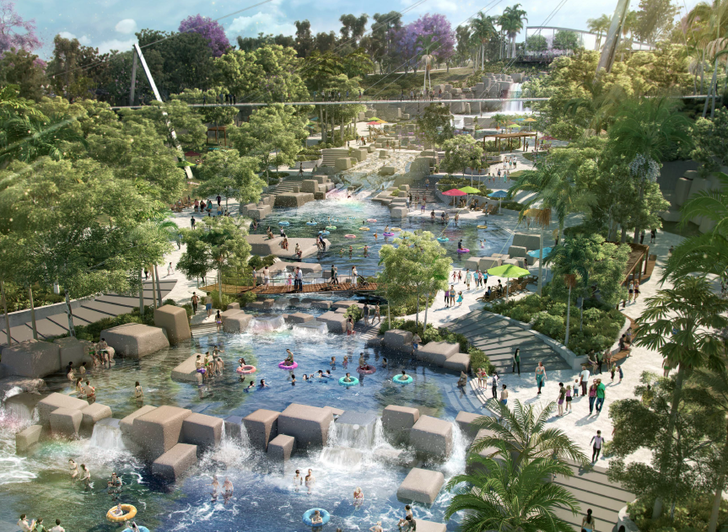 Lat27 would reconnect the park to the city with a soaring footbridge traversing a wetland area and a major road.
Urbis and Conrad Gargett approached the project from a similar, health-focused perspective. Urbis's "Active Forest" imagines a shady, densely connected area in which to exercise and engage in outdoor activities, while Conrad Gargett's "Nature that Nurtures" opts for a more passive approach, focusing on the health and wellbeing benefits of proximity to nature.
The final Victoria Park Vision will be released in mid-2020.
To view the five plans, go here.
Related topics