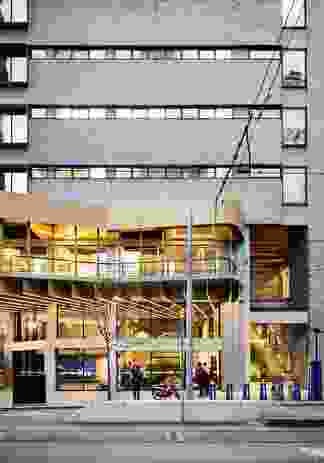 A five-year project to refurbish and extend RMIT University's Melbourne CBD campus has been completed, with the New Academic Street (NAS) precinct officially opened today.
Melbourne-based practice Lyons Architecture led a group of four other architecture practices and a landscape architecture practice in the redevelopment of the lower levels of four existing buildings lining Swanston Street and the creation of two new infill buildings.
The project covered a total of 32,000 square metres of new and refurbished space and included a total of 4,600 student seats across studying and social spaces.
In addition to Lyons, the team included MvS Architects, NMBW Architects, Harrison and White, Maddison Architects and landscape architects Taylor Cullity Leathlean.
Lyons Architecture was previously responsible for the design of RMIT's Swanston Academic Building, opposite New Academic Street, which was completed in 2012, and the documented but unbuilt design for the RMIT University Sports and Education Centre.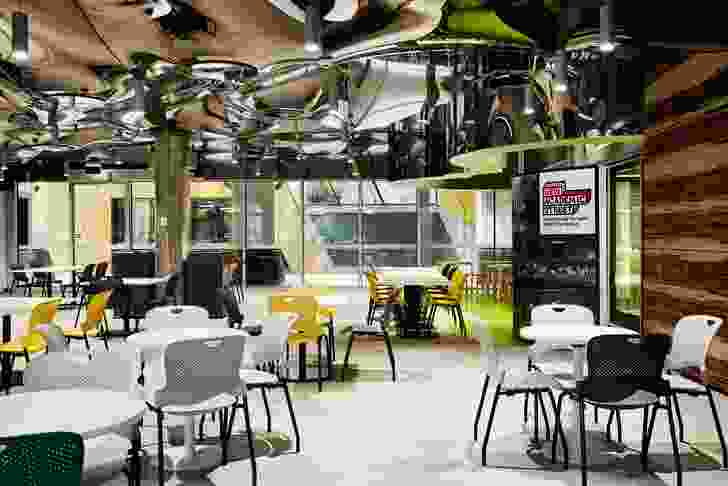 Lyons Architecture director Carey Lyon, who over saw the design of the New Academic Street project as a whole (and who is a professor of architecture at RMIT), said that the group's proposal was chosen by the university for its collaborative approach – and the fact that the five architecture firms were all led by RMIT alumni.
Three of the redeveloped buildings ­– Buildings 10, 12 and 14 – are characterized by an "institutional uniformity" in "stark contrast" to the collection of colourful buildings commissioned by the university elsewhere in the city, including the exuberant neighbouring Building 8, also part of the New Academic Street redevelopment, which was designed by Edmond and Corrigan and completed in 1993.
"In the pitch," Lyon explained, "we expressed how the existing 1960s buildings were very monolithic in nature and rather than simply have one design practice […] diversity could be brought into the project via a collaborative team."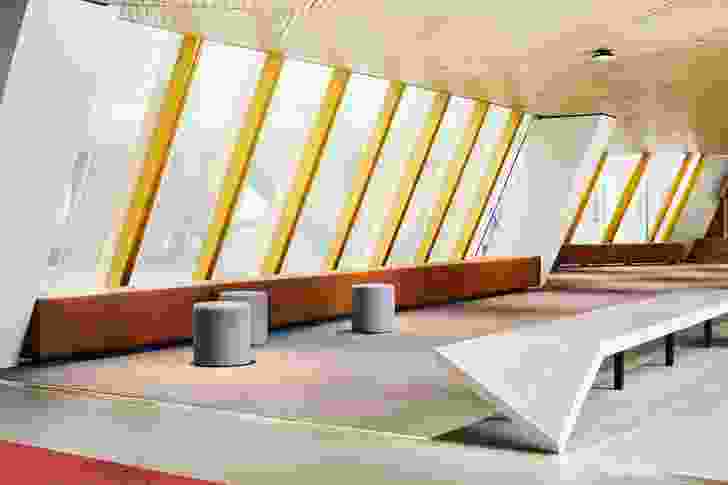 The design hinged on improving wayfinding across the five buildings, after student feedback indicated that students struggled to navigate the four existing buildings. To facilitate this, visual connections were created between the street and the interior student spaces.
The architects also focused on engaging the older buildings with the street to match other modern RMIT facilities. Part of meeting this goal was the conversion of 6,000 square metres of existing back-of-house space into an activated frontage along Swanston Street.
New laneways have added entry points to the campus. The buildings have also been made more porous at higher levels, by linking outdoor areas on the upper levels with open air walkways.
While the masterplan was created collaboratively, as the design progressed, the practices involved developed particular interests in different parts of the project.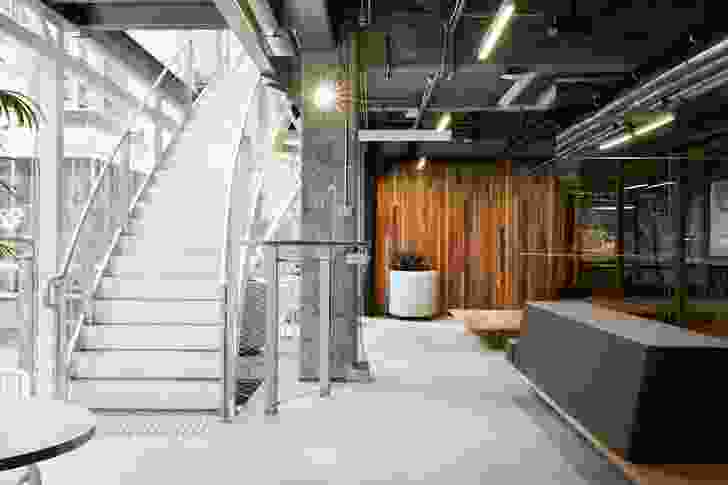 "NMBW were interested in the city structure idea and the laneways, so had primary responsibility over the stairways and connections," Lyon said.
"Whereas MvS were interested in the new build and developed the Gillespie Infill Building. Lyons took primary carriage of the redevelopment of the Library component [and the] student hub of the brief."
Lyons said that one of the successes of the project was that "we were able to achieve the idea of RMIT being totally integrated to Melbourne through laneways, streets, entrances and balconies. We transformed NAS into a completely urban-based campus."
"RMIT now offers students a truly vivid, intense city-like experience."
Related topics