Developer Lend Lease has put forward a proposal for three mixed-use towers by architecture practice Francis-Jones Morehen Thorp (FJMT) that would sit next to Kengo Kuma's first Australian building as part of the $3.4 billion redevelopment of Darling Harbour.
The towers have been proposed for Darling Square, which forms part of the Sydney International Convention Exhibition and Entertainment Precinct (SICEEP).
The 20-hectare area of the SICEEP has been split into six distinct plots as part of a Denton Corker Marshall concept proposal that was approved in December 2013. The FJMT towers and Kengo Kuma's building are both located in the south-east plot.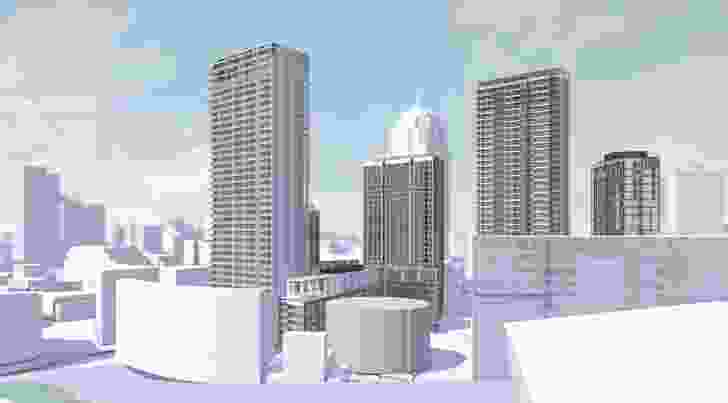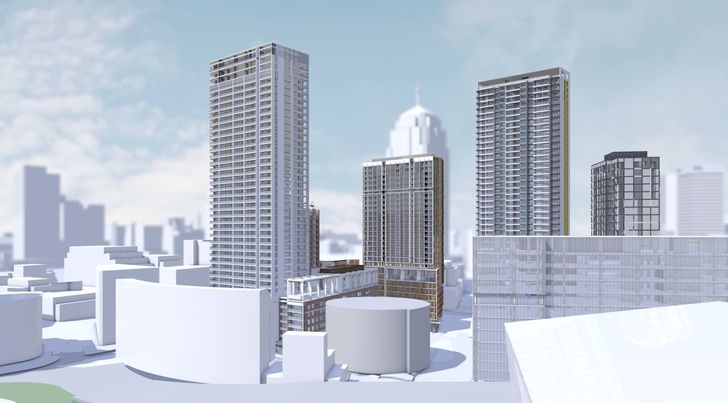 The total site area for the three towers is 4,646 square metres, and the total gross floor area of the development will be 31,647 square metres. The three buildings are to be constructed on top of a five-storey terracotta podium that incorporates retail space, above ground parking, apartments and communal facilities.
The proposed towers range in height from nine to 30 storeys and incorporate 391 apartments and 265 car parks. The buildings have been designed to meet a minimum 4 Star Green Star rating and integrate with the surrounding public spaces. According to the design report, the project will feature "exceptional pedestrian amenity with special regard to accessibility."
Public domain works including landscaping, the creation of a footpath along Harbour Street and some tree removal will also be undertaken as part of the plan.
The proposals for Darling Square on public exhibition will be open to submissions until Monday 2 May 2016.
Related topics