FJMT designs seven-storey 'cloud' over heritage buildings in central Sydney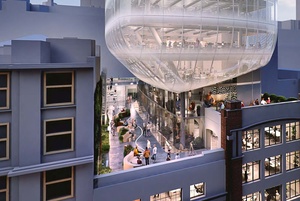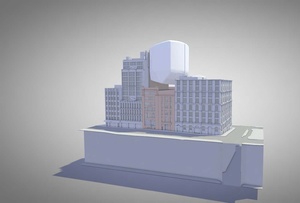 A seven-storey office addition would sprout from the rooftop of a 20th century warehouse and cantilever over a heritage-listed electricity substation under a proposal designed by FJMT for Built Development Group.
The development includes works to two properties: a warehouse originally built in 1908, and an adjoining electricity substation built in 1930. Both of the existing buildings occupy an unusual site that stretches between Clarence and Kent streets, which are at different levels, meaning that the basement levels of both buildings on Clarence street double as the ground floors when viewed from Kent Street.
The new office addition would comprise concrete floors wrapped in a curved glass facade that "appears to float above" the existing buildings.
The architects say in their application that they hope the addition's "soft, curved edges [will] help the form to blend with the sky above […] ameliorating its effect on the buildings."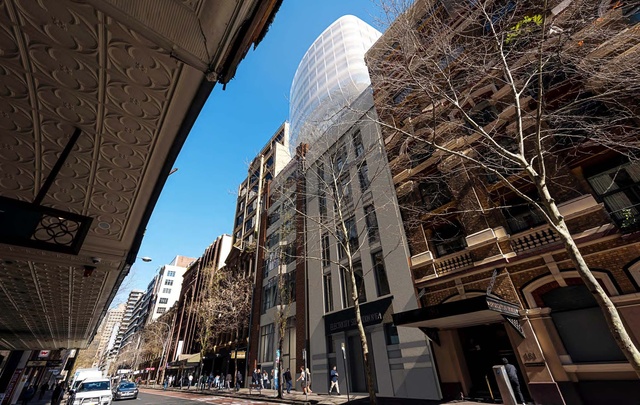 Built in 1909 and designed by architect Arthur F Pritchard, the building at 185 Clarence Street was originally built for wine and spirit merchant Norman Shelley.
The City of Sydney's Heritage Inventory Sheet for 185 Clarence Street says that the "former warehouse forms part of one of the largest known collections of industrial and warehouse buildings of its kind in Australia, which records City of Sydney's past as one of only two historic industrial heartlands in Australia."
"This collection of buildings provides evidence of Australia's 20th century transformation through industrialization when Sydney became one of the largest industrialized cities in the South Pacific."
In a heritage report produced as part of the development application, heritage consultants GBA Heritage note that Pritchard "had a strong influence on the [then] NSW Institute of Architects, which he joined in 1888," eventually being elected president in 1896 and holding the role throughout World War I until 1920.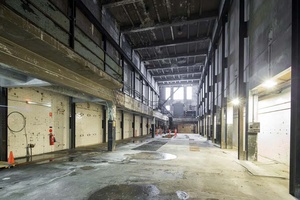 The former substation, at 183 Clarence Street, was designed by city architect Robert H. Brodrick and chief architectural draftsman Walter White in the interwar Stripped Classical style.
The purpose-built, three-storey former substation presents a five-storey facade to Kent Street and six storeys to Clarence Street, due to the "great height" of the machine room at basement level.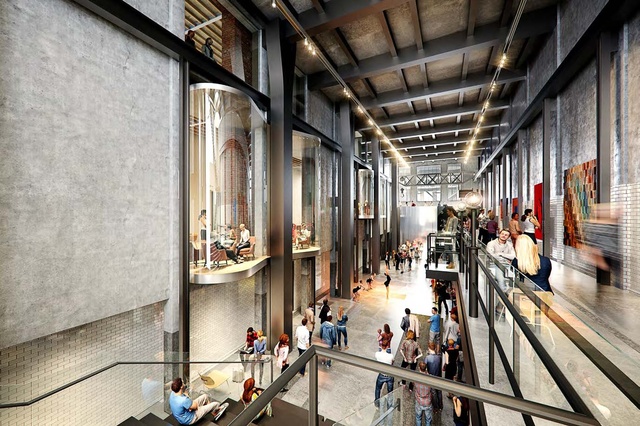 The cantilevering design of the proposal, which will be made possible through the addition of a new building core at the south of the warehouse, would limit structural additions to the substation and allow for the retention of the machine room.
In its application, FJMT describes the machine room as a "magnificent space of industrial scale" that is unique to central Sydney, and outlines plans to develop the space – "not generally known of and […] not previously […] publicly accessible" – into an accessible space which will house a mix of cultural and "selected commercial" events, rather than retaining the space exclusively as part of the private development.