Australia's first open-source-designed, flat-pack timber house prototype will be created at a workshop on the Gold Coast in October, paving the way for more accessible prefabricated design.
WikiHouseAU coordinator Graham Osborne said that the design of the WikiPod, the prototype that will be put together at the workshop, appeals to people because it means "you don't have to mortgage your life."
The house can be built in around four days by ordinary people. The WikiPod is the entry level model, and consists of a single room with a bathroom, a kitchenette and an annex. It's estimated that a WikiPod kit will eventually be available for around $13,500.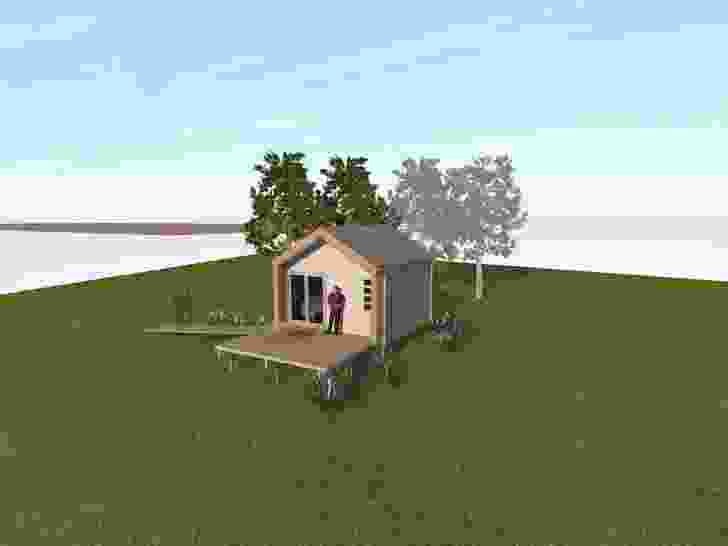 The entire structure can be put together using only hand tools such as a drill, a mallet and pegs, and it's made using sustainable materials such as Forest Stewardship Council timber. Panels and structural elbows that fit neatly together form key elements of the design.
The WikiPad, a two room dwelling, and the WikiVilla, a three room elevated structure, are two other models that have been created through WikiHouseAU. The models will be customizable based on different contexts (i.e. fire-rated elements for bushfire-prone areas), and other optional extras are likely to include rainwater treatment, solar panels, insulation options and underfloor heating.
The WikiHouse concept of an open-sourced approach to the design and building of houses was started by a London design practice. Creative Commons-licensed plans are made available for download, and many of the designs are simple, sustainable and able to be constructed by non-professionals.
There are WikiHouse chapters around the world in many countries including Australia and New Zealand. The UK chapter recently launched a kit studio that costs £14,500 (approximately AUD$31,600) that can be delivered directly and then assembled in around three days.
Once the WikiPod protoype has been created, Osborne said it would be set up at an olive grove south of Ipswich and made available for people to rent out for short periods to test out the design.
"The whole idea is to encourage people to try before you buy, so you can come and stay overnight. It's very hard to sell something if you can't touch, feel and taste it, so this gives people reassurance," he said.
He said that the tiny house phenomenon and "empty nesters" looking to downsize have partly driven interest in simple, cost-efficient prefabricated housing.
"In some cases, people might be time rich and cash poor, so they can put these models together themselves."
Related topics