Victoria's Minister for Planning Richard Wynne has approved a $1.2 billion development at Melbourne's Collins Wharf in the Victoria Harbour precinct of Docklands, despite being advised by the City of Melbourne to reject the proposal.
The Lendlease development, masterplanned by Jackson Clements Burrows in collaboration with Aspect Oculus, will consist of five 85-metre towers along the southern edge of a finger wharf that extends from Collins Street towards the Bolte Bridge. A City of Melbourne councillor Stephen Mayne referred to the development as "a forest of towers."
The development also includes a row of smaller-scale SOHO (small office, home office) commercial buildings along the northern edge of the wharf.
The six-hectare site will have 25,000 square metres of public realm spaces, which will include a 1,700-square-metre "eco park" at the western tip of the wharf and more than one kilometre of public waterfront promenades. It will also be home to 1,500 apartments, all of which will be subject to the new Better Apartments Design Standards.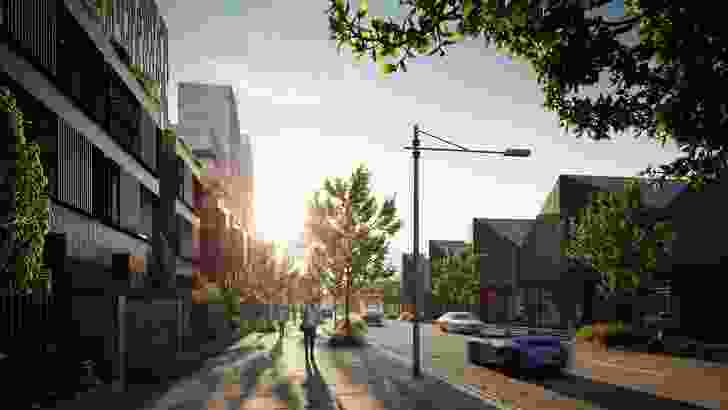 The development plan supersedes a 2010 masterplan for Victoria Harbour by Aspect Oculus in association with Studio Nield and Lend Lease Design, which has received a number of awards.
The original masterplan for the wharf proposed a low rise built form – 35 metres tall on the south side and 12 metres tall on the north side.
The dramatic increase in proposed built form was unanimously opposed by the City of Melbourne when it considered the proposal in September 2016.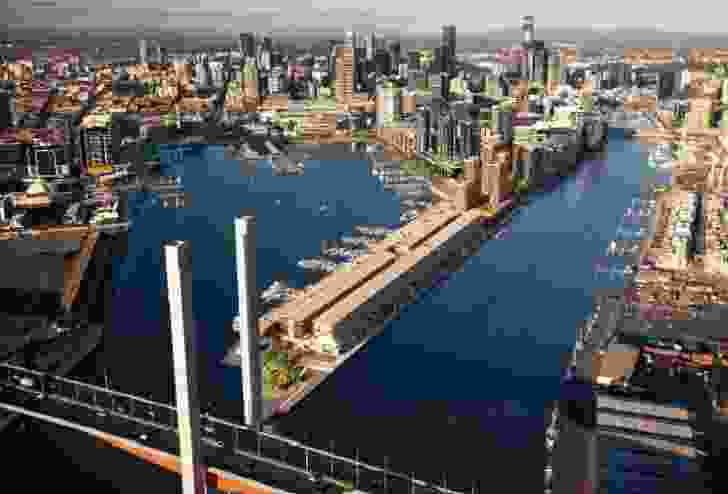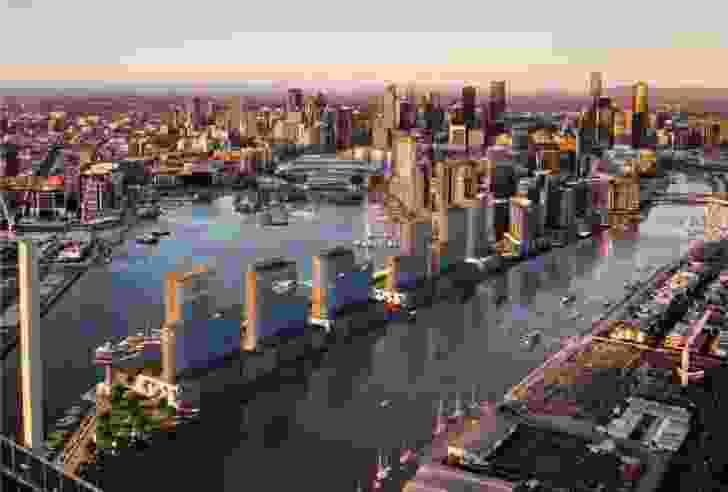 Councillor Rohan Leppert, who moved the motion to recommend that the minister not support the proposal, said, "What's being proposed is not the best possible outcome for Docklands or for the city of Melbourne."
"My main problem is there's a visually dominant wall being proposed here along the full length of the wharf that's going to box in Victoria Harbour that's going to divide the water and that's going to overshadow the Yarra."
However, Leppert conceded that "there's very little strategic direction in the planning scheme," and that the minister would be "in a very difficult position." He also praised the proponent's efforts in increasing the open space and public realm proposed in the development plan.
Councillor Stephen Mayne described the proposal as "overdone" and highlighted the uniqueness of the site."We've only got one finger wharf like this in Melbourne. There's no other comparable site," he said.
"The big picture architectural discussion in 30 years time, does Melbourne need to look like that with this long line of towers down Collins Wharf.
"I can't see how a forest of towers does anything good for activation of the water with all the shadowing and the other implications."
Councillor Leppert concluded that this development proposal "goes to show why we need to have a much clearer strategic plan for areas like Docklands, Fishermans Bend and E-Gate, otherwise these problems will only continue in the future."
Related topics