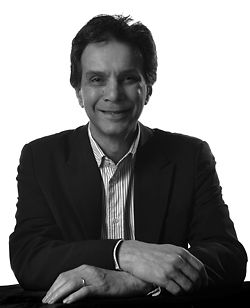 A new year prompts reflections on what has gone before and what lies ahead. The design process itself often requires this simultaneous vision – looking back at precedent and, at the same time, forward to imagine what might be.
In this way architecture inevitably engages with known cultural concepts at the same time as new demands, stimulating new ways of thinking. Each new work of architecture then marks a moment in time, deepening our pool of knowledge about the behaviour, skills and value to the community of the profession.
Architectural education, no matter the course content, must be primarily about developing the conceptual skills to examine issues with an effective research process, analytical thinking, appropriate discernment and sound judgment.
In recent years academic programmes have become more diverse in course content and educational philosophy, with some placing greater emphasis on speculative thinking in architecture. The design studio in these programmes employs an educational framework derived from and best represented in a conceptual model that is removed from real experience and historical fact or case study.
This is challenging for those in the profession – and students – who believe the design studio is primarily a place to learn and practise the design skills of an architect, and raises questions about the value of disconnecting studio design programmes from contemporary issues and case studies faced by architects in the community.
It may be worth linking this debate to the diminishing role of practising architects in education. Architects with proven design skills are more likely to consider precedents and parallel professional experience when contemplating an architectural "future" from a student's perspective. Leading practitioners who teach design studio and formulate design curriculum provide invaluable expertise and knowledge that enrich design education.
And yet, too few design programmes in Australian architectural schools are created and led by exceptional design architects – architects who are genuine leaders in contemporary architectural practice and skilled at looking both back and forward.
In fact, many educators in architecture are not registered architects, and with fewer structured opportunities for effective integration, the pathways for academic and professional architecture careers are more separate than ever before. Academic architects are less prominent in practice and leading practitioners with sustained parallel careers in education are also not common.
Consequently, the distance between leading practice and what is being taught at universities is ever greater. In recent years, major architects from other countries, including Nouvel, Grimshaw, Foster, Rogers and Piano, have been involved in commissions in Australia, yet there is little evidence of equivalent engagement at our universities.
Architectural educators have insufficient funds and structured pathways to tap into either leading architectural practice or the many groundbreaking case studies publicly debated through the approval process and the courts. This marginalization of educators is denying invaluable educational material to our students.
How many graduating architects communicate with authority on the history of ideas and case studies in architecture? How many can convey a project from a client's perspective, using the language of clients, the "drivers" of the building industry? And how many have a sufficiently strong grasp of managing an approval process, financial modelling and the construction process?
At the same time, how many architecture schools have design education led from a part-time, well-funded professorial level position, with selection criteria based on a history of exceptional practice? In these schools does design education more effectively engage with leading design practice? A greater focus on leading professional practice provides students with a sound knowledge of how cities develop, of architectural precedents as well as material sciences, and of the logic of structure and construction, and with graphic and verbal communication skills.
Qualifications in architecture are a form of guarantee to the community of the substantial and effective skills of architects. Perhaps, then, it is no longer acceptable for university qualifications to be obtained without a rigorous assessment of genuine knowledge and skills in the discipline of architecture from the profession's perspective.
To bring the academy and the profession together, the RAIA created Archivision in 2006, a forum linking the RAIA and its National Education Committee with the Association of Architecture Schools of Australasia to explore issues relevant to architectural education and industry. Archivision's role will be refined in 2008, with a significant return likely in 2009.

Alec Tzannes
National President RAIA