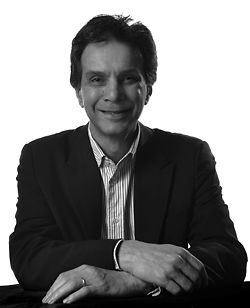 With new significance, we are facing issues in architecture that demand focus on our communal responsibility to design better, sustainable urban environments. Architecture is now required to address communal benefits in the public domain from a "place-specific" perspective.
Historically, we have not focused on the interrelationship of built forms and the spaces created between new and existing urban fabric and for many, these spaces are not critical in interpreting the cultural relevance of architecture. The argument for this conceptual model is straightforward – architectural significance is best determined through the study of architecture itself, irrespective of place or time. We engage in the study of all architecture, can teach architecture and be inspired to make better architecture mostly by assessing architecture outside of its context.
As a consequence, the profession has inspired passion in architects and widespread interest about architecture in our society, without the need to engage fully in broader communal issues in assessing the value of architecture. Yet, if architects focus their understanding of architecture through the conceptual interconnection of excellent buildings, irrespective of place and time, can the community be assured of their role as custodians of places and social structures of value? To be responsible and perceptive stewards of the public domain, architects may need to consider the interconnection of buildings irrespective of architectural significance – in real time and space and not in abstraction.
The profession has been, most often, celebrated for the contributions of exceptional individuals. The outcomes of collaborative work are less recognized – partly because individual brilliance is more difficult to determine in collaborative design processes. With the public domain in sharper focus than ever before, its design today involves collaborative design processes, frequently between a range of specialized design disciplines and often involving more than one firm of architects, particularly for larger work in complex urban locations. The operational focus in this type of work is more on the shared communal responsibility and less on the personality of individual architects.
As a result, determining the cultural significance of complex urban architecture requires a sophisticated understanding of the collaborative skills involved in the design process. While individuals will always excel in the profession, greater recognition of the communal responsibilities of architecture will lead to more appropriate recognition of architects who frequently work in collaboration with others and to greater transparency for all on how to design and manage complex urban work.
While we can postulate credible theories to define cultural identity through individual works of architecture, it is also worth celebrating the value of our contribution as a profession when we design better places through collective action. We are now required to be more than designers of individual buildings of exceptional use and significance. More than anyone else involved with the design of the physical world around us, we are now asked with each new building to look at the whole outcome, beyond the constraints of site boundaries. When, as a profession, we recognize and celebrate our collective contribution, we demonstrate values that represent our concern for making whole environments of lasting value, not just for our clients, but for all who occupy our cities and towns.
Richard Johnson is awarded the RAIA Gold Medal in 2008 for his exceptional achievements as an architect and contribution to the development of the profession. His work embodies a profound understanding of the complexities of designing and delivering architecture in urban environments. In recognizing the quality, integrity and contribution to the design of the public domain in Richard's work, we contemplate architecture as a discipline in its own right, as well as the collective actions of all who have contributed to making urban environments over time. Work of this kind connects ideas, places and people developing urban culture through architecture.
As we look to the future we see the design of cities growing in importance in the effort to achieve a global, sustainable environment. Architects increasingly work in collaboration and with many other disciplines to design and manage urban change. The awarding of this year's Gold Medal renews the focus on the contribution that architecture and individual architects can make to the design of cities, through individual works of significance and the collective actions of many working in alignment with a common purpose.

Alec Tzannes
National President RAIA