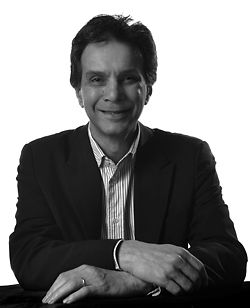 Architecture can seem to have not changed very much over time – the architect remains the interpreter of the common brief for an even more comfortable, culturally appropriate, useful and well-made work of architecture. In our daily work, architects enrich human experience by expressing ideas about function, space, light and technology in the form of buildings. We continue to contribute to the betterment of society by designing buildings that engage with the issues of the day and provide enduring testimony of the value of architecture.
As in so many areas of human endeavour, global changes are transforming the way we think about architecture. Architecture is a vital element of most debate on issues affecting the built environment, and our profession is well placed to lead the debate on how we can design more environmentally sustainable cities and buildings.
On a national level, Australia is in a new political era. With the promise for more open, consultative and socially responsive public policy debate, we have an opportunity to influence Australia's future on many issues of relevance to architecture.
High on the national agenda must be better building infrastructure. It can be argued that for many years, governments at every level have not always appropriately balanced economic, social and environmental factors in their delivery of built infrastructure. A culture of economic pragmatism has often taken precedence over the longer-term benefits of good design. The results of public investment are too often negative: new building work conceived in short time frames, resulting in less-than-adequate design quality, substantial defect lists or rectification work and sometimes wasteful litigation between parties.
At the heart of improving our public environment through design is fostering good relationships for all involved in the process. Advocating for better building infrastructure from clients begins with reforming many existing client–architect agreements.
For example, in the past fifteen years many government agencies commissioning architecture have gone from a client of "first choice" to close to "least choice". The decline in the quality of design of many government buildings coincides with the trend towards an adversarial culture of engagement with the architecture profession, stemming from client–architect agreements that include unreasonable and uninsurable conditions of contract.
The design of innovative, environmentally appropriate architecture involves complex tasks rarely acknowledged or fully appreciated in contemporary client briefs or conditions of engagement. And this need not be so. Good architecture more often than not comes from good relationships and shared aspirations to implement long-term quality architecture.
Sophisticated clients today increasingly value the contribution by architects to the development of a brief through a creative design process. These clients anticipate that an outcome is not always fully or appropriately defined in a project's initial conception. The process permits arrangements between parties to evolve, with architects encouraged to undertake creative analysis and problem-solving exercises through design.
Underpinning better client–architect relationships is a spirit of mutual respect and transparent communications, with full acknowledgment of the benefits of collaboration. Most current agreements between parties don't acknowledge collaborative work and the shared responsibilities involved in delivering accurate, coordinated and timely information. Fair client–architect contracting arrangements do – more realistically recognizing the interwoven roles of architect, contractor and other consultants. Behind this recognition is a deep understanding of the value of good architecture and the need for the delivery process to accommodate good relationships.
Rethinking how clients engage with architects and acknowledging the communal responsibilities for all involved in the design and construction of pubic infrastructure is integral to a more sustainable future. Better designed building infrastructure is more likely to result from fair arrangements between all parties reflecting the complexities involved in the design and delivery processes.
Better, more relevant terms of engagement may result in longer design frames or greater design and management fees, yet generally these are relatively insignificant compared to the benefits, including longer-term financial benefits to the client or the communities we serve. More considered design has been proven to deliver better longer-term outcomes – a major issue in achieving sustainable building infrastructure.
As a profession we must lobby for better working arrangements. Only these reflect with appropriate responsibility the significance of good design in a world where we need to evolve a new paradigm for architecture to contribute to a sustainable future.
Comments are welcome and will assist the RAIA as it engages with every level of government to ensure that the voice of the profession is heard.

Alec Tzannes
National President RAIA