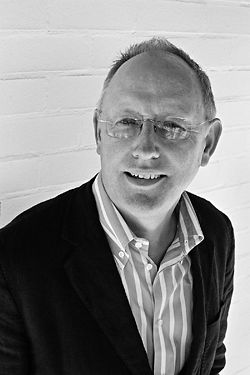 With the eyes of the world on Beijing and its Olympic Games venues last month, a number of works by Australian-based architectural talents were also firmly in the international spotlight. I visited China myself earlier this year, and met with the Institute's International Committee (which represents our 500-plus overseas members) in Shanghai. I came away with a serious appreciation of our global practices, and of Australian architects playing effective roles in diverse places.
As opposed to the architectural works in the spotlight, less visible to the general public is the array of Australian expertise and skill being acclaimed on the profession's world stage. At the International Union of Architects' (UIA's) world congress in Turin, Italy in July, Australian architect Louise Cox was appointed head of this peak global architecture body. The UIA has 1.4 million members. A highly respected Sydney-based architect, Louise has worked tirelessly for the profession throughout her career. She is a Life Fellow and former National President of the Institute (1994–95), most recently serving as chair of its Heritage Committee.
During her three-year UIA term, Louise hopes to ensure that sustainable practices underpin all work done by the profession and that the UIA establishes a new "housing without borders" work program focusing on the amelioration of poverty and homelessness.
The UIA also honoured an Australian architect and team working with Indigenous communities across the nation and offshore for their "efforts to alleviate poverty" over the past twenty-two years. Healthabitat, directed by architect Paul Pholeros, was awarded the UIA's inaugural Vassilis Sgoutas Prize. The award honours an architect, or a team led by an architect, that has made a significant contribution to improving the living conditions of the most destitute populations, their habitat, their environment and their wellbeing.
Paul is a member of the Institute's Indigenous housing team (which organized last year's exceptional national conference on Indigenous housing), and is one of seven independent people recently appointed by the Prime Minister to a National Policy Commission to improve the provision of housing in remote Indigenous communities.
These are remarkable achievements by two Australian practitioners, and well deserving of our congratulations.
I also wish to comment on the work being undertaken by Archivision – the joint initiative between the Institute's National Education Committee and the Association of Architecture Schools of Australasia (AASA). Archivision provides a platform to explore contemporary issues relevant to architectural education and practice. Both have changed greatly over the last half-century. Archivision's intent is to look at strategies for dealing with changing demands, to ensure that students are given the best possible education in the culture and making of architecture.
The profession is keenly involved in architectural education, as demonstrated by the number of practitioners who teach part-time and contribute to mentoring and other programs. However, the commercial realities of practice often make it difficult to provide the range of guided experience that is so essential for graduates. The award salary scales also give practices an expectation that new graduates will have sufficient skills to pay their way.
Archivision 2008 is considering more effective ways to deliver comprehensive and well-rounded architectural education, within universities and in practice and in the important transition from Masters degree to registration. Its July forum discussed "Education in the practice of architecture". Active cooperation and collaboration between the profession and the universities is vital, and I am encouraged by the participation of individuals from academia, practice, government, accreditation councils and registration authorities.
A joint working group will now develop and implement a range of initiatives identified at the forum. High on the list of possible actions is addressing the current lack of empirical data available for determining how successful we are in educating architects. Other areas for consideration include formalizing a model for internship after graduation (which could intersect with continuing professional development) and ways to engage senior practitioners within architecture schools (both in teaching and research roles).
The opportunities for design-led research and a sustainable long-term architectural culture in this country look promising, ideally combining the knowledge of architects in practice and the learning and research expertise and capabilities of our universities.

Howard Tanner
National President, Australian Institute of Architects