GOLD MEDAL AND RAIA INTERNATIONAL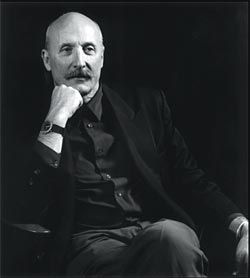 Every year the Royal Australian Institute of Architects (RAIA) honours an architect orarchitectural firm with the highest accolade the Australian profession can receive – theRAIA Gold Medal. This medal recognizes Australian architects "who have designed orexecuted buildings of high merit, who have produced work of great distinction resulting in the advancement of architecture, or who have endowed the profession of architecture in a distinguished manner".
Kerry Hill now joins this esteemed list as our 2006 Gold Medallist.
Kerry is an extraordinary, and exemplary, architect who has consistently delivered the very highest quality architecture over the past four decades. While he has experienced client briefs, cultures and environments of every disparate kind across the globe – from Bhutan to Taiwan, Dubai, Japan or Canada – he is widely known for his steadfast search for and commitment to his own architectural language (abstract modernism with superbly sensitive local cultural references), his inspiring material selection, and the graphic and spatial quality of his planning. Equally, he is internationally recognized for his determined support for a more progressive and enquiring regionally sensitive approach to the design and construction of buildings across the Asia-Pacific.
On behalf of the RAIA, I would like to offer him our warmest congratulations.
I'm sure I speak for many in saying that, while the concept of "beauty" is subjective and individual, to experience Kerry's projects is, typically, to feel oneself exposed to beauty of the highest order.
I'm also delighted to report that, at the same time we celebrate our internationally recognized Gold Medallist, the RAIA is also celebrating the "birth" of our international arm – "RAIA International" – in Hong Kong last month.
Increasingly, Australian-based or Australian-trained, overseas-based architects are working on projects around the globe. It's imperative that they receive strong support from their profession to maximize their career opportunities. RAIA International will offer enhanced support for our members working offshore and those competing in the architectural arena across the globe.
We currently boast around 800-plus members living and working outside Australia, with the majority of these being based in Hong Kong and Singapore. As a result, RAIA International was launched officially in Hong Kong after lengthy discussions with members and the Hong Kong Institute of Architects, among others, over the past nine months to gauge the possible success of this venture.
It is our intent that RAIA International and the HKIA form a mutually beneficial collaborative relationship, thereby giving overseas members a stronger voice and networking opportunities.
Our plan initially is to provide benefits for both Australian- and Hong Kong-based members by offering support and information on the often complex issues associated with working overseas, especially in Mainland China.
BOB NATION
FRAIA
NATIONAL PRESIDENT RAIA