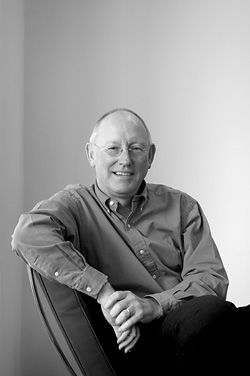 Four Sydney practices recently participated in an architectural competition where, for a modest fee, the firms produced designs for a multi-million-dollar cultural centre. The judging panel, comprising the directors of an august educational establishment, contained not one person with design credentials or building industry experience. As the Institute reviews its own competition guidelines, fundamental issues such as this should not go unchallenged.
Similarly, you are likely to have appeared before local government and witnessed your work being modified in an undiscerning way by the councillors for some relatively arbitrary reason. In my experience it is uncommon to witness seriously informed discussion at such meetings, and all too often councillors ignore the advice of their own professional staff to suit political ends. This trend is being countered in several local government areas with the provision of design advisory panels (or similar), where experienced designers can guide and inform. Yet councils are not obliged to take the panel's advice and this can cause disharmony and inconsistent results.
South Australia is taking town planning procedures a step further by giving planning approval powers at local government level to a committee comprising equal numbers of elected councillors and experienced professional advisors. This more balanced approach should be carefully evaluated over the next few years to assess the quality of the resulting built environment.
A particular bête noire of mine is the status of the heritage officer with regard to approvals for new construction. As undergraduate architectural training now typically has little emphasis on heritage and adaptive reuse, such roles are generally not filled by architects, and indeed are often carried out by people with no significant architectural or design training. Sometimes an archaeologist or an historian, they can be intent on revising and determining the details of an architectural scheme. Many appear to measure their success by how little they have allowed to proceed, often opting for new work to be a reproduction of the old: "repro" I call it. Such an approach, only appropriate in a very small number of cases, allows no reflection of contemporary needs or aesthetics.
As architects we are typically required to state our qualifications and architectural registration number when submitting our designs for approval. It is time for us to ask politely about the qualifications and related experience of those assessing our work.
The present economic downturn provides the perfect opportunity for government administrators to put their planning codes and procedures in good order. With fewer applications being submitted, excellent staff and professional advisors are available and a well-organized administration has the opportunity to put new and appropriate frameworks and processes in place, ready for the next burst of development activity. Controls must also be extended to the realization of the approved plans. Materials and details are changed and quite often the original approved intent is completely lost through various substitutions during the construction phase. I await with interest at least one example of an authority demanding the demolition of a new building in blatant contravention of the original approval and its intent. Such an event is essential to make all industry players lift their game.
Architects are among the few design professionals, along with urban designers and landscape architects, with substantial training and subsequent practical experience in the built environment, and it is appropriate that we put ourselves forward to help authorities form new and considered strategies for matters where design is an important consideration.
As I reflect on design training and skills, and how design issues in the built environment are evaluated, I'm encouraged by the new federal focus on innovation and design. I hope that the revival of the Australia Council's interest in architecture will lead to a better understanding of the crossover between art and inventive product. Ideally, these new initiatives of the Australia Council will be allied with greater support for Australia's participation in the International Architecture Biennale in Venice, where we show our design ideas to the world. Virtually every other nation's exhibit is government-sponsored, with an emphasis on the intellectual and the artistic rather than the entrepreneurial.

Howard Tanner
National President, Australian Institute of Architects


Photograph by Vikky Wilkes.