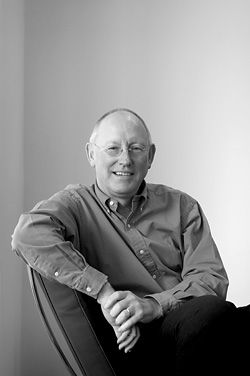 As members of Australia's architectural community, we keep track of our projects and those of our colleagues and competitors, but how many of us have a steady finger on the pulse of public perception? Is our work appreciated and enjoyed? Are we doing what we can to influence the broader community's recognition of architecture and architects?
In part I'm talking about how we present ourselves to the world, our considered appearance, our effective public speaking and the tenor of our written communications. Lawyers and doctors are trained in professional behaviour and standards, and some educators receive training in the "psychology of teaching". (I'm certain we could all have benefited from some tuition in people management and the "psychology of selling"!) Recent travels around Australia have taken me past many fine buildings under construction and I always pause to see who is responsible. Quite often no architect's name or details are on view – surely a disservice to one's practice, and a disservice to the profession, and something that is very easy to address – let's do it, and demonstrate pride in who we are and what we are doing.
The economic cycle is in downturn and accordingly, it's "back to basics". Some areas of practice are bobbing along, including medical facilities, university faculties, aged care and even quality housing, but mostly project opportunities are thinning. The Rudd Government's "New Deal" burst of expenditure to stimulate the economy is focused on rapid economic activity rather than quality outcomes. However, in our work with local government and national procurement agencies, the Institute's imperative for strategic advice and thoughtful design outcomes for the built environment is gaining some traction, as are our calls for sustainable design.
Everyone involved needs to focus on how this expenditure can be used to good effect. We badly need new infrastructure, affordable housing – particularly new public housing and housing co-operatives on the European model – and improved schools. Certainly in New South Wales the state schools have run-down facilities, poor maintenance and a general lack of funding. The proposed deal could set this right and bring greater balance to the public/private divide.
British intellectuals in the eighteenth century believed in the value of "improvement". That if you improved people's housing, workplace and living standards and gave them a well-designed and considered environment to live in, then they themselves would improve. Mrs Macquarie influenced Governor Macquarie to pursue such high ideals in the upgrading of Sydney and its built environment in the 1810s. We still enjoy the Hyde Park Barracks and St James Church in Macquarie Street and the Female Orphan School, now part of the University of Western Sydney near Parramatta – the beginning of consciously designed environments in Australia. Charles Darwin, visiting New South Wales in 1836, observed that the colony was the greatest social experiment the British had ever conducted, demonstrating that convicts could be transformed into worthy citizens and refuting the long-held theory that criminality was genetic.
While I may appear to digress here, my thoughts are all related to the creation of attractive, practical and worthwhile buildings and places, and their value to society. We need successful new environments such as the Walsh Bay waterfront, the Prince Henry coastal housing or the Olympic apartments at Newington, all in New South Wales; Brisbane's South Bank, with its cultural precinct, allied hotels and apartments and wonderful riverside walk; the new urban entity of East Perth; and Melbourne's revitalized CBD, with its lively lanes and new apartments. These user-friendly outcomes can be understood and acknowledged by all Australians. Intriguingly, they are all government initiatives integrated with commercial opportunities.
As architects, we need to be effective advocates for a better built environment, significantly influencing the society around us. New ideals and an understanding of the importance of design and sustainability need to be embraced by all levels of government, and also by private enterprise, if we are to enjoy real amenity and a better, more rational existence.
And, at the very least, we can erect a sign at our project sites, proudly alerting those who pass to the participation of an architect.

Howard Tanner
National President, Australian Institute of Architects