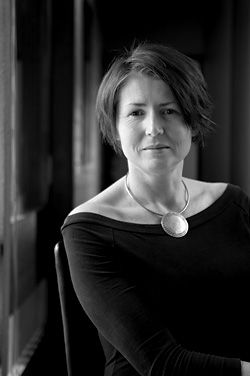 In Australia, we are not yet meeting the challenge of climate change. The overwhelming evidence about cities and greenhouse-gas (GHG) emissions is incontrovertible. Modelling data cited by the Intergovernmental Panel on Climate Change predicts that by 2100 average temperatures will rise at least 1.1°C if we act and 6.4°C if we do little. The latest comprehensive report from the Food and Agriculture Organization of the United Nations (UN) estimates world net loss of forests to be 7.3 billion square metres annually – about the size of Sierra Leone. Global population is expected to reach 9 billion by 2042, rising from 6 billion in 1999. The UN estimates that about three species of plants or animals become extinct every hour.
Urban growth around the world is unprecedented. According to the CSIRO, 50 percent of the world's population lives in cities (since 2008), and our world urban population increases by about 1.2 million per week. There are parts of the world defined as "climate change vulnerable", including many of our Australian cities and the international cities we rely on for trade and commerce.
The next one hundred months are critical. As the UK's Commission for Architecture and the Built Environment (CABE) points out, GHG and carbon emissions must be dramatically cut and this means reinventing how we think, organize our lives and design our cities. Yet the environmental precipice we stand at may still appear disconnected from our presently unsustainable cities, lifestyles and resource consumption. To turn this around requires vision, leadership and effective action, and as leaders of a GHG-intensive industry, architects have a responsibility to act. Through the creative process, we can provide architectural solutions that sustain long-term human health and wellbeing.
We have never before had an economic downturn overlaid with such strong sustainability imperatives, providing an opportunity for positive change. With architects, engineers, town planners and others starting to embrace this change comes reductions to the GHG and carbon emissions of the buildings, neighbourhoods and cities we design and live in. Indeed, investment in sustainable design brings economic benefits, such as lower energy and water consumption attracting lower running costs. Such investment will protect Australia well into the future.
We have seen many examples of market- or industry-led change in the past five years, but sustainable cities must represent a positive choice for government and it is time to seek community endorsement for immediate action. Rarely have environmental concerns alone won votes; therefore, we need to demonstrate through good design how sustainable cities, architecture and lifestyle choices will improve people's lives and sense of wellbeing. Whether it is less time spent in the car, or reduced heating and cooling costs at home, cities that respond well to climate change will be more efficient, liveable and economic.
Our city leaders in government must help shape the market rules within which sustainable commercial decisions are made. Providing incentives for the "green" refurbishment of existing buildings has been a good start, but we seek many more such initiatives.
As CABE identifies, whole-of-life valuation of assets, land and infrastructure is crucial to the long-term sustainability of cities. Australian cities, without exception, must address the ceaseless suburban sprawl, which, coupled with other consumer trends, continues to increase (not decrease) carbon emissions. We seek "smart growth" of our cities, such as urban infill. All new and existing buildings must work with our climate, not fight it, and as the trend towards bigger and bigger houses continues, we must ask ourselves – how much is enough? But sustainability has always been a fundamental part of good architecture, and architects can help meet the environmental challenge.
If we agree that Australian cities are a hallmark of our society, then progress to dramatically reduce carbon emissions must be made now. Currently the CSIRO calculates our average Australian carbon footprint at around 7.7 global hectares (gha) per person and our collective task is to reduce this figure to 1.8gha. Let us then challenge car-dependent city planning, and building designs that are wasteful, and move toward sustainable cities and architecture.

Melinda Dodson
National President, Australian Institute of Architects