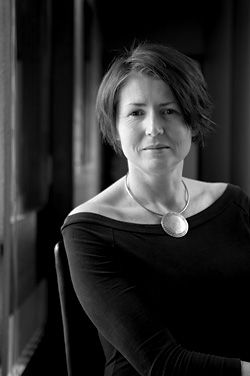 It is broadly agreed that transforming our urban environments through better integrated infrastructure and land-use planning arrangements will be vital in making the transition to a nation of sustainable cities. It is also a key focus of my agenda during my term as national president. It is therefore very pleasing to outline some of the progressive work being undertaken in this area, in which the Institute is actively involved.
Certain sectors of industry and the community are making various shifts but the pace of widespread and coordinated change will continue to drag without government and industry leadership to induce more and collective sustainable behaviours.
The Australian Institute of Architects is one of the major industry groups forging a path to a national urban policy agenda. Over the past five years the Institute has undertaken work collaboratively with the Planning Institute of Australia, the Property Council of Australia and the Intergovernmental Planning Officials Group. This work continues, with a number of other like-minded partners, in an effort to prepare a framework about the shape and form that strategic plans for cities and our communities should take.
Principles for Planning Sustainable Communities is a draft consultative report proposing a framework based on eight guiding principles to collectively address a quadruple bottom line: prosperity (economics), livability (social), sustainability (environment) and partnerships (governance).
Discussion at this year's Built Environment Meets Parliament in August (an annual summit between industry and parliamentarians) took its cue from this draft document. Further comment is being invited from members of the design and construction industries before the report is submitted to the Council of Australian Governments to feed into its task of establishing a set of national planning system principles.
A comprehensive approach to urban policy integrating land use, services and infrastructure, with sustainability at its heart, is the only way forward. This will mean strategic governance structures and new institutions – the proposed development and execution of which are substantial but achievable. The successful reform of processes to implement a fully national competition policy in the 1990s demonstrates this.
The complexity of Australia's layered systems of government is a major hurdle. To overcome it, the BEMP summit called for a new intergovernmental agreement between the three government tiers to establish principles for reform and to use them to guide a cooperative process. Such an agreement would acknowledge their respective roles and responsibilities for planning the future of cities and urban areas to achieve well-designed, prosperous, livable and sustainable communities.
Pivotal to the Institute's focus for this reform is the proposal that urban action plans for every major Australian city and regional area be developed. The plans would be prepared collaboratively by local communities with state/territory and federal governments all working together to establish targets for performance and the means to achieve those targets.
This is about doing things differently. In shaping these plans, we ought to look for potential projects or actions that achieve multiple benefits for more sustainable development overall. Imagine a community building which socially connects people – like a library or recreation centre – and which generates its own energy and collects its own water supply, both of which can be drawn on by other neighbourhood facilities such as a local school. Taking this example further, and drawing on Professor Steffen Lehmann's "cities of short distances", stand-alone functions of building would merge as we seek new ways of connecting to each other that make better use of existing infrastructure. That means more instances of living close to where we work, to schools and other community facilities. This is all before us as the changing brief for how we use our cities.
In a speech to an infrastructure and investment conference in August, the Hon Anthony Albanese MP, Minister for Infrastructure, Transport, Regional Development and Local Government, admitted that "the big problem … is the lack of a consistent national policy focus". In announcing the formulation of a national urban policy by the Major Cities Unit, the minister declared that "the Commonwealth's recent exile from the urban policy arena has ended". Reassuring news, and we'll continue to encourage, advise and lobby to keep up the momentum for the need to deliver sustainable cities.

Melinda Dodson
National President, Australian Institute of Architects


BEMP is hosted annually by a partnership between the Association of Consulting Engineers Australia, Australian Institute of Architects, Green Building Council of Australia, Planning Institute of Australia and Property Council of Australia. This partnership is also advancing the principles-based framework in the draft Principles for Planning Sustainable Communities document, commissioned from The Allen Consulting Group. Take a seat at the discussion table and help to finalize this draft via an interactive online process hosted by Bang the Table. bangthetable.com/bemp